WON Twitter Feedback: your predictions for 2013~!
Tuesday, 01 January 2013 19:05
By Josh Nason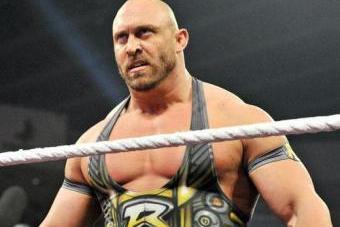 What's ahead for 2013? We did our
final Twitter poll
for the end of the year, asking for your predictions on wrestling and MMA for the next 12 months. Consider this an appetizer for Bryan Alvarez's upcoming annual call-in show on the same subject.
Favorite Match Of 2012
|
Final Match You'd Watch Before Mayan Apocalypse
@JimValley:
I predict someone in WWE will get hot and the company will botch it up.
@KTStheGame:
I think we see a Punk and Rock rematch at SummerSlam and Brock will resign.
@CrackedActor99:
After failing to land GSP fight, Anderson Silva will accept fight with J Jones, lose by stoppage and retire.
@Kconhawks:
Summerslam 2013 main event will be Punk vs. Brock
@roheblius:
Triple H does a Flair for the Gold type of babyface run in the summer to help with slow business.
@OGTslay1974:
my #2013 #MMA prediction is @MarkHuntfighter will be @ufc heavyweight champ
@VitaminDwrestle:
- jones, silva, or gsp will lose this year
- There will be a live shoot or someone will walkout in the middle of a match
@Kayfabe_Kickout:
The Rock vs. Brock Lesnar for the WWE Title at WrestleMania XXVIX!
@StripclubPapst:
MMA prediction: There won't be any more "superfights" after Aldo vs. Edgar at UFC 156.
@Vom_Kriege:
- Ryback and Sheamus get the pushes but Daniel Bryan gets crowd response for the top WWE face.
- And I die inside, because Sheamus and Ryback irritate the shit out of me.
Send us a news tip: newstips@wrestlingobserver.com
Note to webmasters/reporters: When recapping news from this site or from our newsletters, please include a link to www.wrestlingobserver.com
For the most in-depth and detailed news and analysis on pro-wrestling and MMA, always turn to Wrestlingobserver.com/Figure Four Weekly Online, the #1 website of its kind on the Internet. Members receive online access to both the Wrestling Observer and Figure Four Weekly newsletters and growing archives, Wrestling Observer Radio with Bryan Alvarez and Dave Meltzer three times per week, the popular Bryan and Vinny Show three times per week, additional radio shows including Figure Four Daily with Alvarez, Mike Coughlin's Five Star Radio, the Dr. Keith Lipinski Show, The Adam and Mike Big Audio Nightmare, Tough Talk and the Karl Stern Wrestling History Show, the infamous BOARD, and more! Members also have full access to the thousands of hours of audio in our radio show archives which date back to 2005. For your convenience, we offer secure online payments using your VISA, Mastercard, American Express, Discover card or PayPal account. Don't miss out on the fun, sign up now! Don't miss out on the fun, sign up now!
Want full access? QUICK AND EASY SIGN-UP, AS LOW AS $9.99 PER MONTH!