Daily Update: Impact, George Steele in poor health, EVOLVE cards
By Dave Meltzer | @davemeltzerWON | Feb 16, 2017 3:51 pm
THE ROUND-UP
The Latest from the F4W Staff
NEWS/EDITORIALS
AUDIO
IMPACT TONIGHT AT 8 P.M. ON POP TV
Laurel Van Ness bachelorette party
Moose & Brandi Rhodes vs. Mike Bennett & Maria
Hardys vs. Super Crazy & Psicosis from Tijuana for the Crash tag team titles
They start the ball rolling on the Josh Barnett vs. Bobby Lashley feud on tonight's show
---
FIGURE FOUR WEEKLY: 2/13/2017: Bray Wyatt's overdue WWE Championship win 
From nearly the moment The Wyatt Family debuted on the main roster, Bray Wyatt's place as a future WWE Champion seemed almost certain. The only surprising thing about Wyatt capturing the title is that it took until Sunday night at the Elimination Chamber, where he was finally presented as the force that WWE has all too often failed to portray him as over the last three-plus years... Subscribers click here to continue.
---
WRESTLING OBSERVER NEWSLETTER: February 20, 2017: WWE financials, death of Chavo Guerrero, more 
An update on the WWE's WrestleMania plans and then two PPV's leading to WrestleMania is the lead story in the new issue of the Wrestling Observer Newsletter. We update the situation with the Seth Rollins vs. HHH proposed match, new matches that have changed due to injuries, update injured talent and a new proposed championship match on the Mania show, as well as more on different planned matches.
We also look at plans for both Elimination Chamber and Fast Lane.
We've got full coverage of the New Beginning in Sapporo show headlined by Kazuchika Okada vs. Minoru Suzuki, with match-by-match coverage with star ratings, poll results and business notes. We look at the build up angle and the story behind the main event, and this week's show in Osaka.
We look at the big coup by WWE Studios working with Dwayne Johnson, a current WWE star being talked about for doing MMA, Kurt Angle talks wrestling in WWE, NXT Takeover Orlando notes, and lots of thoughts on the XFL documentary and key points that were not in.
We also have more WWE WrestleMania week plans, more on Mike Adamle and his battle against dementia and his background, update on a lot of WWE injuries, a surprise coach at the Performance Center and update on where that come from, and another WWE movie project.
We also have tons of notes on the wrestlers brought to the Performance Center this past week as well as other athletes for tryouts, including who they are and their backgrounds including some very unique prospects. We also look at the most-watched shows of the past week on the network as well as a rundown of all the WWE and NXT arena events this past week with both highlights and business notes.
---
ORDERING INFO: Order the print Wrestling Observer right now and get it delivered via mail, by sending your name, address, Visa or Master Card number and an expiration date to Dave Meltzer, or by using PayPal directing funds to Dave@WrestlingObserver.com. 
 
Rates in the United States are $13 for 4 issues, $32 for 12, $61 for 24, $101 for 40 and $131 for 52. In Canada and Mexico, rates are $14.50 for 4, $35 for 12, $67 for 24, $111 for 40 and $144 or 52. In Europe, you can get the fastest delivery and best rates by sending to moonsault@mediaplusint.com. For the rest of the world, rates are $16.50 for 4, $44 for 12, $85 for 24, $141 for 40 issues and $183 for 52. If you order by mail with a check, cash or money order (P.O. Box 1228, Campbell, CA 95009-1228), you can get $1 off in every price range.)
If you are a new subscriber ordering 24 or more issues, you can choose one free classic issue, or two free classic issues with a 40-issue subscription.
WON BACK ISSUE: January 24, 2000 Wrestling Observer Newsletter: WCW Souled Out review, WCW turmoil, more 
The most tumultuous four-day period in the recent history of World Championship Wrestling started with WCW getting the word that an injury would cause champion and main eventer Bret Hart to miss the Souled Out PPV. As dominos starting falling one by one, it ended with a new booker, the crowning of a new champion who asked to be released from his contract anyway, and his vacating the title voluntarily some 18 hours later and possibly with several wrestlers leaving the company... Subscribers click here to continue.
---
THURSDAY NEWS UPDATE
George Steele (Jim Myers) is in poor health right now and is currently in hospice care. Best wishes to him.
There may be a first on tonight's Impact show. Because of legal threats from Lucha Underground, when the Hardys vs. Super Crazy & Psicosis match airs on Impact tonight, taped from a few weeks ago at the Auditorio in Tijuana, the referee will have to be digitized out. Marty Elias was the referee in the match and he's under contract to Lucha Underground, who evidently was looking for the piece to not air at all. The Crash promotion and Konnen tried to be careful to keep anyone under contract with Lucha Underground who worked their show away from what was being taped for TNA, but nobody considered the referee. They had other referees there, but Elias, because he's bilingual, is the guy they like in the ring when American talent works with Mexican talent.
A story claiming that Vince McMahon is the most influential person of his time
in the entertainment business
is here
. Wow, talk about living in a bubble.
The Kingdom vs. Dalton Castle & The Boys for the trios title has been added to the 3/10 ROH PPV in Las Vegas.
EVOLVE has announced Ricochet vs. Keith Lee for WrestleMania weekend in Orlando on 3/30 on a show that also includes Tracy Williams & Fred Yehi defending the tag team titles against Michael Elgin & Donovan Dijak. Their next event on FloSlam is 2/24 from Joppa, MD:
Timothy Thatcher vs. Fred Yehi for the EVOLVE title
Zack Sabre Jr. vs. Keith Lee
Drew Galloway vs. Jeff Cobb
Tracy Williams vs. ACH
Matt Riddle vs. Anthony Henry
Ethan Page vs. Jason Kincaid
Chris Dickinson & Jaka vs. The Gatekeepers
Austin Theory vs. Darby Allin
They also run 2/5 in Queens, NY:
Timothy Thatcher vs. Zack Sabre Jr.
Drew Galloway vs. Matt Riddle
Ethan Page vs Darby Allin
Tracy Williams vs. Keith Lee
ACH vs. Jason Kincaid
WWE
According to Pro Wrestling Sheet, the movie "Fighting with my Family" will be shooting wrestling scenes on Monday night at the Staples Center, likely before or after Raw. 
Former WWE writer Kevin Eck talks about Naomi and Bray Wyatt's title wins.
UFC/MMA
Johny Hendricks was 197 pounds this morning. He was to make 186 by Saturday morning's weigh-ins. That's not unusual, except that Hendricks spent most of his career at 170.
There is a pre-sale right now for the UFC 210 show on 4/8 in Buffalo headlined by Daniel Cormier vs. Anthony Rumble Johnson for the light heavyweight title using the code BUFFALO. It's all day today. Tickets go on sale to the public at 10 a.m. tomorrow.
 The cast members for the new season of Ultimate Fighter will be mostly former UFC fighters and one current UFC fighter (James Krause). The names include former winners Joe Stevenson, Jesse Taylor, Ramsey Nijem, and Eddie Gordon. The rest of the cast is Seth Baczynski, Julian Lane, Mehdi Baghdad, Dheigo Lima, Justin Edwards, Tom Gallicchio, Gilbert Smith, Hayder Hassan, and Hector Urbina. The show debuts on FS1 on 4/19.
Conor McGregor talks about protesters of Donald Trump. (thanks to Ed Gursky)
Holly Holm's coach Mike Winkeljohn talks Cris Cyborg to Submission Radio: 
On why he thinks Cyborg needs to stay clean for a year
"Well you know, things are obvious. And people are always worried about hurting people's feelings, but if you look at her over her career, her body did change as time went on. There's a reason why it changed. That's it. It's black and white. Let's not lie about it, let's not be politically correct. It's not about hurting feelings. So now it's not just that they're on things and they get the fight time, but density has changed, structures have changed of your body, bone structure has changed. These things are effected by cheating and we can't go back, but at least let's go with keeping things clean for a year so at least the muscles are not getting enhanced as such. I think it's only fair. it's simple and I'm sick and tired of worrying about hurting people's feelings."
If Coach Wink would be concerned with Holly fighting Cyborg while Germaine gets surgery
"I would recommend probably not takes it until Cyborg is suspended for a year, because you never know what you're going to get and you never know behind the scenes who's getting tested and who's not. Holly's the number one tested person in the whole UFC. They knock on her door in the morning – I think she's been tested, I want to say off the top of my head 17 times now in the last year and a half. Why? Why were they looking for her? Probably because they weren't happy that she knocked out Ronda. But with that being said, people need to be clean to make people fight on a fair level playing field, and I think before Holly were to fight Cyborg she needs to do that."
MISCELLANEOUS
The World Cup tournament which is currently taking place in Mermanshah, Iran will be streamed live at Trackwrestling.com. Sessions are tonight at 1:30 a.m. and 2:45 a.m. Eastern, 7:30 a.m. Friday morning and 9 a.m. Friday morning.
At this year's Thesz/Tragos Hall of Fame ceremony in Waterloo, IA, there will be a tournament called the Hall of Fame classic that takes place in conjunction with the event. We'll have more as it approaches but Matt Riddle, Pentagon (or whatever name he'll be allowed to use by July), and Chuck Taylor are three people already committed to the event.
Hoosier Pro Wrestling on 3/4 in Columbus, IN at the 4-H Fairgronds.
Leon St-Giovanni has been added to the ECWA Super 8 tournament on 4/49 in Woodbury Heights, NJ at the Community Center. He joins Lio Rush, Timmy Lou Retton, Brandon Scott, Zombie King, and Joey Janela.
AAW tomorrow night in Merrionette Park, IL at 115 Bourbon Street has Sami Callihan & Dave & Jake Crist vs. ACH & AR Fox & Rey Fenix, Trevor Lee vs. Matt Sydal, Michael Elgin & Brian Cage vs. Dezmond Xavier & Zachary Wentz, Eddie Kingston vs. Abyss, Chuck Taylor & Trent Baretta vs. Davey Vega & Mat Fitchett, Low Ki vs. El Hijo del Fantasma and Matt Riddle vs. Jason Kincaid. They also announced 3/4 in LaSalle, IL at the Knights of Columbus with Dave & Jake Crist vs. Xavier & Wentz 2/3 falls and Leo Kruger (formerly Adam Rose) vs. Ethan Page, plus Callihan, JT Dunn, and Fenix.
Superkick'd on 2/24 in Toronto at the Great Hall.
Smash Wrestling on 3/4 in Toronto at the Franklin Horner Community Center with Tyson Dux, Brent Banks, Jimmy Havoc, and London Riots.
WrestleCircus on Sunday on iPPV from Austin, TX has Ricochet vs. Sammy Guevara, Brian Cage vs. Zack Sabre Jr., Jeff Cobb vs. ACH, Joey Ryan vs. Scott Norton, Ray Rowe vs. Donovan Dijak, and more.
Shane Douglas is doing a pro wrestling seminar on Saturday at 2 p.m. in Brantford, ONT. Price is $20 for wrestlers and $30 for fans. It will take place at 183 Ernie Avenue. For more info go here.
UWC on 3/11 in Wrightstown, NJ at Kelly's Banquet Hall.
Capital City Championship Combat on 2/25 in Ottawa, ONT at the Vanier Club with Evil Uno vs. Kobe Durst as the main event.
Tier 1 Lucha Libre noted that due to problems caused by a promotion they didn't mention (AAA), that their planned Penta el Cero Miedo match with Drago on Sunday at 4 p.m. is off. Penta will now face Rey Horus. They also noted Matt Cross is off the show due to his broken leg and he's been replaced by Facade. The show will be at Club LaBoom in Queens.
The Hollywood Reporter noted that a new documentary on South Korean fighter Song Ka Yeon, called "Deadly Beauty," will be the subject of a documentary series directed by Vlad Yudin. It will be a series of episodes devoted to her living in the U.S., training and preparing for a fight this summer.
Colt Cabana had a small role on the show Chicago PD last night on NBC.
Alberto El Patron vs. Low Ki headlines a show in Jamaica, Queens for House of Glory on Saturday night. Matt Sydal is also on the show.
NWL St. Louis has announced moving its every other Thursday shows to Sunday afternoons with the move taking place on 3/26. They will be continuing on Thursday nights until the move, including this coming Thursday. They run regularly at the Casa Loma Ballroom.
IWA Mid South tonight in Jeffersonville, IN at The Arena at 1416 Spring St., has Shigehiro Irie, Kongo Kong, and Michael Elgin. 
There is a Go Fund Me for Jesse Hernandez, whose ring, lighting, and sound equipment that are used on shows throughout Southern California were destroyed when his ring truck caught fire last week.
Gary Capetta interview is here.
Impact Wrestling women's star and former WWE Tough Enough contestant Laurel Van Ness was the latest guest on the Pancakes and Powerslams Show to talk about her "wedding" with Braxton Sutter. She also talked about what hurt her the most from her Tough Enough cut, and her WWE character Megan Miller during the Stephanie McMahon and Brie Bella storyline. Here are some highlights:
On her Megan Miller character during the Brie Bella/Stephanie McMahon feud:
"I was three months out of training, and I got a call asking if I would like to be a rosebud. So, of course, I said yes, [and was] extremely excited. And on the second day of being a rosebud, I believe we were in Yakima, Washington, which is like such a tiny, tiny, little town. You know, it took me like six hours to drive there, I was so excited to be a rosebud. And they said, 'We want you to come in for Raw tomorrow, and we have a little part for you.' So I thought, well that's cool. Ok, no problem. I'll be there.
"I came in, and I did the same thing I had done the last two days. I'd changed with all the rosebuds and got ready. And then, one of the backstage [crewmen] pulled me aside, and said, 'We just need you to come over here, we're gonna chat with you about your little part today.' And they actually walked me into the room, and in front of me was Triple H, Stephanie, and Vince McMahon. And, immediately, in that moment, I thought, oh my God. This is way bigger than I could have ever thought it would be. I had no idea what I was getting myself into. They handed me a script and they said, 'Ok, come to the ring in an hour. Be ready.'"
On what hurt her the most about being cut from Tough Enough:
"I was very, very hurt and upset when I heard that a lot of the cast members of Tough Enough [were] signed, and [WWE] hadn't reached out to me. That hurt more than being kicked off of some silly reality show." 
On what to expect during her wedding with Braxton Sutter on Impact Wrestling: 
"I cannot wait for everyone to see this. You know, I think a lot of people started tuning into Impact Wrestling again with the Hardys doing all their crazy stuff, and I think that this is just gonna give all the viewers another reason to stay tuning in, and hopefully pull in some new audience as well. It is just chaos. I can't wait for you guys to see it."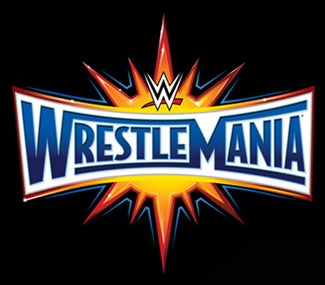 F4W / WO EMPIRE WRESTLEMANIA GROUP INFO
BUS INFO:
The Empire bus to WrestleMania will cost $50.00 and will be round trip from Rosen Inn at 9000 International Drive 32819 (a few blocks away from Wrestlcon).
The bus will leave at 4pm (time subject to change) for WrestleMania and will leave WrestleMania no later then one hour after the show. If you would like a seat email Ed at f4wfan@hotmail.com or message him on the BOARD~! for Paypal payment instructions.
DINNER INFO:
WHAT: Dinner at Texas de Brazil
WHEN: Friday March 31st
WHERE: 5259 International Dr Ste F1, Orlando, FL 32819 at 5 p.m. (they may open at 4:30 for us)
WHO: All your best empire buddies
DETAILS: The cost of the dinner will be $68.00 which includes the dinner, salad bar, soft drinks and tea, and dessert, tax and tip. This is a pre pay dinner and you can send payment to paypal at Srjaialaiot@yahoo.com (please send as a gift to a friend). Payments must be made by March 24th (if you wait until after that, Ed will charge an extra $5.00 for being a pain).
Today in Professional Wrestling History (2/16): Bret Hart wins WWF gold at In Your House
---
CONTACT INFORMATION
​