Daily Update: McMahons at the White House, SmackDown, Holm
By Joseph Currier | @josephcurrier | Feb 15, 2017 4:59 pm
THE ROUND-UP
The Latest from the F4W Staff
NEWS
AUDIO
---
FIGURE FOUR WEEKLY: 2/13/2017: Bray Wyatt's overdue WWE Championship win 
From nearly the moment The Wyatt Family debuted on the main roster, Bray Wyatt's place as a future WWE Champion seemed almost certain. The only surprising thing about Wyatt capturing the title is that it took until Sunday night at the Elimination Chamber, where he was finally presented as the force that WWE has all too often failed to portray him as over the last three-plus years... Subscribers click here to continue.
---
WRESTLING OBSERVER NEWSLETTER: February 13, 2017 Wrestling Observer Newsletter: NJPW New Beginning review, WWE Fast Lane/Elimination Chamber cards, more 
An update on the WWE's WrestleMania plans and then two PPV's leading to WrestleMania is the lead story in the new issue of the Wrestling Observer Newsletter.  We update the situation with the Seth Rollins vs. HHH proposed match, new matches that have changed due to injuries, update injured talent and a new proposed championship match on the Mania show, as well as more on different planned matches.
We also look at plans for both Elimination Chamber and Fast Lane.
We've got full coverage of the New Beginning in Sapporo show headlined by Kazuchika Okada vs. Minoru Suzuki, with match-by-match coverage with star ratings, poll results and business notes. We look at the build up angle and the story behind the main event, and this week's show in Osaka.
We look at the big coup by WWE Studios working with Dwayne Johnson, a current WWE star being talked about for doing MMA, Kurt Angle talks wrestling in WWE, NXT Takeover Orlando notes, and lots of thoughts on the XFL documentary and key points that were not in.
We also have more WWE WrestleMania week plans, more on Mike Adamle and his battle against dementia and his background, update on a lot of WWE injuries, a surprise coach at the Performance Center and update on where that come from, and another WWE movie project.
We also have tons of notes on the wrestlers brought to the Performance Center this past week as well as other athletes for tryouts, including who they are and their backgrounds including some very unique prospects. We also look at the most-watched shows of the past week on the network as well as a rundown of all the WWE and NXT arena events this past week with both highlights and business notes.
---
ORDERING INFO: Order the print Wrestling Observer right now and get it delivered via mail, by sending your name, address, Visa or Master Card number and an expiration date to Dave Meltzer, or by using PayPal directing funds to Dave@WrestlingObserver.com. 
 
Rates in the United States are $13 for 4 issues, $32 for 12, $61 for 24, $101 for 40 and $131 for 52. In Canada and Mexico, rates are $14.50 for 4, $35 for 12, $67 for 24, $111 for 40 and $144 or 52. In Europe, you can get the fastest delivery and best rates by sending to moonsault@mediaplusint.com. For the rest of the world, rates are $16.50 for 4, $44 for 12, $85 for 24, $141 for 40 issues and $183 for 52. If you order by mail with a check, cash or money order (P.O. Box 1228, Campbell, CA 95009-1228), you can get $1 off in every price range.)
If you are a new subscriber ordering 24 or more issues, you can choose one free classic issue, or two free classic issues with a 40-issue subscription.
WON BACK ISSUE: January 24, 2000 Wrestling Observer Newsletter: WCW Souled Out review, WCW turmoil, more 
The most tumultuous four-day period in the recent history of World Championship Wrestling started with WCW getting the word that an injury would cause champion and main eventer Bret Hart to miss the Souled Out PPV. As dominos starting falling one by one, it ended with a new booker, the crowning of a new champion who asked to be released from his contract anyway, and his vacating the title voluntarily some 18 hours later and possibly with several wrestlers leaving the company... Subscribers click here to continue.
---
TUESDAY NEWS UPDATE
WWE
Pro Wrestling
UFC/MMA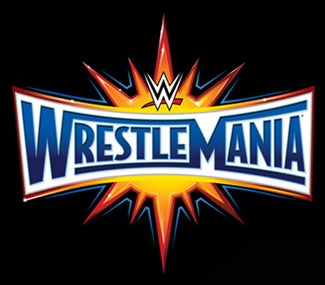 F4W / WO EMPIRE WRESTLEMANIA GROUP INFO
BUS INFO:
DINNER INFO:
Today in Professional Wrestling History (2/15): Eddie Guerrero wins the WWE Championship
---
CONTACT INFORMATION
​