On WWE: KENTA, Daniel Bryan & the case for a lightweight division
Wednesday, 23 July 2014 07:00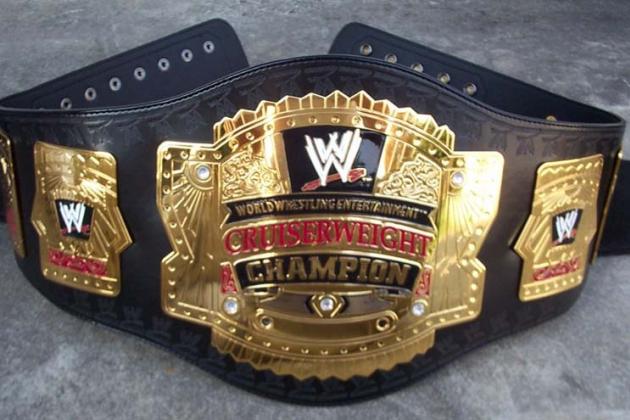 By This e-mail address is being protected from spambots. You need JavaScript enabled to view it

There's an interesting accumulation of talent in the WWE these days, notably with the signing of Kenta Kobayashi and Prince Devitt; two world class, lighter weight guys joining an NXT already loaded with top US indie talent.
The WWE's development promotion is championed by a guy nicknamed "The Man that Gravity Forgot" when he was known internationally as PAC, now Adrian Neville. Other worldwide and top United States indie talents in NXT include Sami Zayn (El Generico), Solomon Crowe (Sami Callihan), and Corey Graves (Sterling James Keenan).

This accumulation reminds me of the mid-00's when Juventud Guerrerra joined a roster that included Brian Kendrick, Paul London, Super Crazy, Funaki and Kid Cash. There was also some guy named Jamie Noble, Nunzio and a lot of others that constituted the cruiserweight division. Low Ki was around at times, and while Psicosis blows up the theme of this piece, he's a name to include. At the time, Rey Mysterio was clearly positioned for the "main" roster.
By 2007, the WWE Cruiserweight Title went away, which in many ways was too bad, but considering the WWE, and their often inexplicable hold on logic, it was probably for the best. The promotion has long had a "big man" focus. Over the years, that's pretty much been held as "best for business", but times have changed.
Those who follow my opining know that bringing up the concept of weight classes and separating out highly talented guys from being mere jobbers has been a cyclical argument. That time for the argument comes around again, but not just because of the high profile signings and accumulation of talent or because the argument for MMA/boxing/wrestling logic in weight classification always makes sense or because separating out rosters based on cable TV station/name has really failed.
Above all, the concept of having a lighter weight classification is a strong one, no matter what it is called.
It could be called middleweight (with a nod to Anderson Silva) or welterweight (with a nod to Georges St. Pierre) or cruiserweight (which would only be an unlikely nod to a failed WCW). But I'm not in the WWE's creative department, and not paid to come up with ideas, so I won't go crazy there.
I do want to tread into the ocean of fantasy booking, suggesting the lynchpin of a re-launch of a lighter division in professional wrestling is a guy that has defied all odds and earned a spot at the top of the WWE ladder through his sheer talent and determination. Even if I'll get the hate mail, I won't be dissuaded by throwing out the best name to headline this division: Daniel Bryan.
All things considered and all sub-plots worked, the WWE Universe has a place for Bryan, still on the shelf, injured, and with a not-so-obvious timetable to return. What's interesting is that The Authority, in the names of HHH and Stephanie, are positioned in a bit of a corner with their treatment the former WWE Champion. Realistically, no one (including those two) really cares how they are portrayed, and I'll be the last one to suggest babyfacing those two, but the creative impetus is there to make the most out of Bryan's health situation.
There should be recognition that Bryan bumping for guys 50 pounds bigger (if not more) than him is not a good, long-term situation, as well as recognition that Bryan reached the pinnacle of the sport through his own efforts, despite having all odds against him.
From a sports logic perspective, isn't it about time that the WWE notices that pitting monsters against smaller guys just causes bad dynamics? Especially considering that Sin Cara didn't exactly pan out (yeah, there was a personality/culture/attitude issue. Attitude…. Imagine that), and especially considering the high profile signing in Japan.
And, from a worked/shoot perspective – one that acknowledges the long term health of the roster – wouldn't it be interesting to have Dr. Maroon or others appear to tell The Authority that the cause of Bryan's injuries was that he was battling much larger athletes?
That leads to an interesting positioning of The Authority as always looking out for the best interests of Bryan despite the heelishness of the approach, even if they do it on multiple layers of psychology and reality. I can hope that professional wrestling is as nuanced as I believe it is, and as nuanced as the WWE pretends it is, even when it isn't.
Wrapping up a storyline around Bryan also puts legitimacy on whatever this division is called, because mainstream fans know that Bryan is the real deal. But in terms of drama and serialized entertainment, it creates opposition and emotion at a level where storytelling ensues. It is a mixture of good guy and villain, babyface and heel, when you have the corporate interest and the personal interests of Bryan clearly at odds with legit medical input as to say that "what's best for business" is separating guys like Bryan from Kane, John Cena and others.
Also consider the debuts of the aforementioned NXT talents. Neville isn't jobbed out, KENTA (by any given name) is a key title challenger, and there are a number of guys who can fill out that division.

Meanwhile, one key concern is the speaking role of Kenta Kobayashi. The other concern is that he is presented as a babyface, especially for the Japanese market, and that it's positioned properly. As I've learned from a guy who knows more about building a babyface reputation than anyone else in the world, that's a hard thing to do. As I've learned from modern pro wrestling mentality, the best approach is to make someone a heel, and turn them at the right time.
The right time should be pretty obvious to those in the know. What better way to position him in the new division than to have some manager type, already well-established on the heel side, already well-familiar with international talent, already set as a force in the WWE Universe?
Sure, this could be some new figure, some throwback to the wonderful years of managers. It could also involve an "entourage" of handlers, translators and trainers. But why not go completely crazy and suggest Paul Heyman as the mischief maker, who quickly moves in and signs Kobayashi, Fergal Devitt and others so he can dominate this new division?
In the end, I'm not so sure what the WWE will do, but I'm sure it will all be WWE-riffic in a sports entertainment sort of way, but I do think my suggestion is better than the alternative.
WWE Superstars TV Report: Naomi vs. Rosa, Ryback vs. R-Truth
Wednesday, 23 July 2014 05:00
By James Cox, Wrestling Observer

Noteworthy: Rosa Mendes wrestled and it wasn't completely horrible. Ryback beat R-Truth in pretty entertaining 10 minute match where he sort of came off like a babyface. "Feed me more!" is back. Finally there's some light and shade on commentary thanks to Renee Young.
Naomi pinned Rosa Mendes in 5:00
Rosa is going to be on season 3 of Total Divas hence why she's starting to appear on television and in matches.
This Richmond crowd were great on Monday and they were very supportive and respectful here. They were behind Naomi and these two put on a reasonable five minute match with enough protection from Naomi, who bumped all over for her.
They lock up and a swift kick from Naomi lets her roll up Rosa who kicks out at one. A nice hip toss and drop kick send Rosa to the outside where she checks her hair and composes herself before rolling back in and kicking out at two.
Naomi climbs the ropes, locks Rose in her legs, wiggles her ass in face and then kicks her to the floor. Naomi is then thrown clear by Rosa and is sent to the floor outside. She uses some of the weakest, lamest stomps you've ever seen, rolls her back in and gets a two count. Frustrated, Rosa, repeatedly thrusts Naomi's head into canvas.
Out of nowhere, Rose hits a perfectly executed snap suplex – it actually got a small cheer. She then chokes out Naomi on the middle rope and goes for a rear chin lock. Then, again, another wrestling move, this time not quite so controlled but Rosa executes a spinning side slam and covers her for a two count.
Rosa takes a breather outside, Naomi hits a baseball slide but gets caught in side slam position outside which she is able to reverse into a tilt-a-whirl head scissors. Back in the ring, Naomi tries a backslide, but Rosa kicks out. So, Naomi goes home: drop kicks, clotheslines see her go from the split leg moonsault which she misses. So she grabs Rosa and hits a modified falling inverted DDT for the win. This finisher would seem to not have a name yet.
Not the worst Divas match I've ever seen.
Ryback (w/ Curtis Axel) beat R-Truth (w/ Xavier Woods) with the Shellshock in 9:50
Ryback treats Truth like he's a pipsqueak here and there's a great moment early where Ryback looks so shocked that Truth is able to not only knock him to the mat, but also hurt him. His face was fantastic. Ryback takes most of the early going until he misses a leg drop and is hit by a missile drop kick from Truth, who lands a leg drop of his own. Ryback kicks out and gets up to charge at Truth who merely, steps aside, pulls the top rope down and sends Ryback outside. Grinning, Truth takes a bow as we go to the break. Lovely house show stuff.
Truth uses a drop toe hold on Ryback but he gets mad and for a good straight minute teases a stoppage by repeatedly hitting Truth with knees and stomps. The ref has to prise Ryback off Truth in the corner as Truth just gets continually pummelled. Ryback with a huge whip to the corner and Truth just buckles at the knees and looks half dead. Ryback goes for a cover, gets a near fall and reverts to a headlock.
Ryback executes a quick scoop slam to set Truth up by the ropes for a top rope splash which he misses taking a kick to face from Truth. Ryback misses two charges to the corner, the second time going shoulder first to the post. Truth takes advantage, hits clotheslines and spinning heel kick and then executes what I can only describe as Booker T's Ghetto Blaster and Ryback just about kicks out.
The crowd are into this now. This time Truth hits a top rope missile drop kick on Ryback and, again, Ryback just gets the shoulder up. Truth's charge to the corner is then blocked by a kick to the face from Ryback. He climbs to the top rope, the splash misses and it looks like it really sucked – huge bump from such a huge guy.
Truth uses a suplex and we get another near fall. The crowd are delighted by every near fall now. Out of nowhere Ryback executes a huge spinebuster, then climbs the ropes and starts to pump his arms and asks for the crowd to chant, "feed me more" It's back! Who knew? Like Pavlov's dogs, they duly oblige and he smacks Truth with a beastly meathook clothesline. They all join in, too, for "finish him!" and Ryback hits the Shellshock for the win.
Ryback got a babyface reaction after this match. Probably means absolutely nothing…
Upcoming independent wrestling schedule
Tuesday, 22 July 2014 21:20
** Please send any events you would like added to Nate Stein at This e-mail address is being protected from spambots. You need JavaScript enabled to view it or on Twitter @PSPhenom.

Tue, Jul 22 - All-Star Wrestling - Hopkins COunty Fair, Madisonville, KY - 7 pm
Tue, Jul 22 - Canadian Wrestling's Elite - Royal Canadian Legion, Virden, MB, Canada - 7 pm - facebook.com/CWECanada
Tue, Jul 22 - PowerSlam Productions - Pike County Little Theatre, 206 State ST, McComb, MS - 7 pm - facebook.com/powerslamproductions

Wed, Jul 23 - Ohio Valley Wrestling - Davis Arena, 4400 Shepherdsville RD, Louisville, KY - 7 pm - ovwrestling.com
Wed, Jul 23 - Wilcat Championship Wrestling - Boyd County Fairgrounds, Ashland, KY - 7 pm
Wed, Jul 23 - Canadian Wrestling's Elite - Souris & Glenwood Memorial Complex, Souris, MB, Canada - 7 pm - Canadian Wrestling's Elite - Royal Canadian Legion, Virden, MB, Canada - 7 pm - facebook.com/CWECanada
Wed, Jul 23 - Rockstar Pro - 1106 E 3rd ST, Dayton, OH - 7 pm - rockstarprowrestling.com

Thu, Jul 24 - Universal Championship Wrestling - Cycle Nation, 755 Industrial Blvd, McDonough, GA - 7:30 pm - ucwlive.com
Thu, Jul 24 - Zero 1 Supreme/Pro Wrestling USA - Fluid Event Center, 601 N Country Fair DR, Champaign, IL - 9 pm - facebook.com/zero1supreme
Thu, Jul 24 - Evolution Pro/IWA Mid-South - Jammerz Rollerdrome, 1515 Lynch LN, Clarksville, IN - 3 pm - facebook.com/iwamidsouth2, facebook.com/EvolutionProWrestling
Thu, Jul 24 - Canadian Wrestling's Elite - Access Event Centre, Morden, MB, Canada - 7 pm - Canadian Wrestling's Elite - Royal Canadian Legion, Virden, MB, Canada - 7 pm - facebook.com/CWECanada
Thu, Jul 24 - New York Wrestling Connection - 435 Brook Ave Unit 13, Deer Park, NY - 7 pm - NYWCwrestling.com

Fri, Jul 25-Sun, Jul 27 - Total Championship Wrestling - Travis County Car Show, Austin, TX - tcwaustin.synthasite.com

Fri, Jul 25 - Alternative Wrestling Show - American Legion Post #335, 9535 California Ave, South Gate, CA - 8:30 pm - santinobros.net
Fri, Jul 25 - Alternative Pro Wrestling - 305 Cherry ST, Royston, GA - 8:15 pm - facebook.com/apwalternative.prowrestling
Fri, Jul 25 - Southern Extreme Championship Wrestling - West Georgia Auto Auction, Inc., 119 Villa Rose RD, Temple, GA - 8 pm - facebook.com/SouthernExtremeChampionshipWrestling
Fri, Jul 25 - St. Louis Anarchy - Alton Knights of Columbus, 405 E 4th ST, Alton, IL - 7 pm - facebook.com/SaintLouisAnarchy
Fri, Jul 25 - Resistance Pro - The Barn at Arabian Knights Farm, 6526 Clarendon Hills RD, Willowbrook, IL - 7:30 pm - ResistancePro.com
Fri, Jul 25 - IWA Mid-South - Rustic Frog, 1720 Old River RD, New Albany, IN - facebook.com/iwamidsouth2
Fri, Jul 25 - Southern Wrestling Entertainment - EW Arena, Hillview, KY - 8 pm
Fri, Jul 25 - Full Throttle - 2760 Power Center Pkwy, Lake Charles, LA - 6 pm - facebook.com/FULL.THROTTLE.WRESTLING.SWLA
Fri, Jul 25 - Canadian Wrestling's Elite - Holy Cross Gym Hall, Winnipeg, MB, Canada - 7pm - facebook.com/CWECanada
Fri, Jul 25 - Independent Wrestling Entertainment - Moosehead Trail Motorlodge, 300 Corinna RD, Dexter, ME - 7:30 pm - facebook.com/iwemaine
Fri, Jul 25 - Main Event Wrestling - Fairfield Community Center, 61 Water ST, Fairfield, ME - 7:30 pm - Facebook.com/mewrestling.promotions
Fri, Jul 25 - Independent Wrestling Federation - IWF Centre, 75 Franklin Ave, Nutley, NJ - 8 pm - campiwf.com
Fri, Jul 25 - Anarchy - Freeland Marketplace, 166 Foster Ave, Foster Township, PA
Fri, Jul 25 - Five Star Wrestling - Cranberry Township Municipal, Cranberry Township, PA, PA - 7 pm - facebook.com/FSW2010
Fri, Jul 25 - Adrenalin Rush Wrestling - ARW Arena, 103 Old McDonald School RD, McDonald, TN - 7 pm - facebook.com/arwrestlingdotcom
Fri, Jul 25 - Pro Wrestling Elite - The Giant Flea Market, 1700 W Realfoot Ave, Union City, TN - 8 pm - facebook.com/ProWrestlingElite
Fri, Jul 25 - NWA Texoma - Sherman Elks Lodge, 1317FM 1417, Sherman, TX - 8 pm - tpw-texomapridewrestling.com
Fri, Jul 25 - Real Deal Wrestling - Grimsby Central Hall, Grimsby, North East Lincolnshire, UK - 7 pm - facebook.com/realdealwrestling

Sat, Jul 26-Sun, Jul 27 - Pro Championship Wrestling - Lincolnwood Fest, Prosel Park, 6900 N Lincoln Ave, Lincolnwood, IL - 1 pm - PCWwrestling.net

Sat, Jul 26 - AIWF Ego - The Vintage Theater, 420 Roberts DR, Pearl, MS - 3 pm, 5 pm, 7 pm - facebook.com/prowrestlingego
Sat, Jul 26 - AIWF C4W - X-Gym Sports Mall, 568 George Bishop Pkwy, Myrtle Beach, SC - 7 pm - facebook.com/C4WExplosiveWrestling
Sat, Jul 26 - AIWF Culture Shock Wrestling - Mossy Head Community Center, 12526 Hwy 90E, Mossy Head, FL - 8 pm - facebook.com/CultureShockWrestling
Sat, Jul 26 - Pro Wrestling Guerrilla - American Legion Post #308, 7338 Canby Ave, Reseda, CA - 8 pm - prowrestlingguerrilla.com
Sat, Jul 26 - Right Coast Pro - Life Community Church, Newark, DE - 7 pm - RightCoastPro.com
Sat, Jul 26 - Anarchy - Anarchy Arena, 4236 Level Grove RD, Cornelia, GA - 8 pm - facebook.com/anarchywrestling
Sat, Jul 26 - SICW - East Carondelet Community Center, East Carondelet, IL - 8 pm - saintlouiswrestling.com
Sat, Jul 26 - Strong Style Wrestling - The Roosevelt Center, 215 E Indiana Ave, Elkhart, IN - 7 pm - facebook.com/strong.stylewrestling.1
Sat, Jul 26 - Ohio Valley Wrestling - Vaughn Reno Starks Community Center, 105 Bishop Lane, Elizabethtown, KY - 7:30 pm - ovwrestling.com
Sat, Jul 26 - Wildcat Championship Wrestling - 101 Hilltop DR, Lawrenceburg, KY - 7:30 pm - facebook.com/pages/The-Real-Wildcat-Championship-Wrestling-WCCW/307961922578873
Sat, Jul 26 - Wildkat - JD Meisler Gymnasium, 3700 Cleary Ave, Metairie, LA - 7 pm - facebook.com/WILDKATSports
Sat, Jul 26 - Canadian Wrestling's Elite - Selkirk Friendship Center, Selkirk, MB, Canada - 7 pm - facebook.com/CWECanada
Sat, Jul 26 - Adrenaline Championship Wrestling - OBI Building, Millersville, MD - facebook.com/adrenalinechampionshiipwrestling
Sat, Jul 26 - House of Bricks - Dias Field, 106 Nauset ST, New Bedford, MA - 7 pm - facebook.com/HoBwrestling
Sat, Jul 26 - Evolution Lucha Libre - Salon Tepatitlan, Mexico - 6:30 pm - facebook.com/chilanga.mask
Sat, Jul 26 - Victory Pro Wrestling - VFW Post 4927, 31 Horseblock RD, Centereach, NY - 8 pm - VictoryProWrestling.com
Sat, Jul 26 - Warriors of Wrestling - Funstation USA, 3555 Victory Blvd, New York, NY - 8 pm - facebook.com/warriorsofwrestling
Sat, Jul 26 - Dangerzone - Salvation Army Boys & Girls Club, Wilson, NC - 7:30 pm - facebook.com/pages/Danger-Zone-Sports/532725210128741
Sat, Jul 26 - Juggalo Championship Wrestling - Legend Valley, 7585 Kindle RD, Thornville, OH - 1 am - JuggaloGathering.com
Sat, Jul 26 - Impact Zone Wrestling - Impact Arena, 1009 SW F Ave, Lawton, OK - IZWrestling.com
Sat, Jul 26 - Busted Knuckle Pro Wrestling - 6101 North ST, Niagara Falls, ON - 6:30 pm - bkpwrestling.com
Sat, Jul 26 - Pro Wrestling Express - Old St. Stephens School Bldg, 2125 Beacon ST, McKeesport, PA - 7:30 pm - prowrestlingexpress.com
Sat, Jul 26 - Super Star Wrestling - YWCA, 301 G ST, Carlisle, PA - 5 pm - facebook.com/SSWSuperStarWrestling
Sat, Jul 26 - UWE - Sports City, 4141 Linglestown RD, Harrisburg, PA - 6 pm - TheUWE.com
Sat, Jul 26 - American Wrestling Tradition - 506 Buchanan ST, Erwin, TN - 8 pm - facebook.com/awtonline
Sat, Jul 26 - League of Extraordinary Wrestlers - YBW Arena, 204 Pottery ST, Jasper, TN - 8 pm - lxwwrestling.com
Sat, Jul 26 - Live Action Wrestling - 1020 W Main ST, Newbern, TN - 8 pm - facebook.com/wowf.newbern
Sat, Jul 26 - NWA Smoky Mountain - Civic Auditorium, Kingsport, TN - 8 pm - NWASmokyMountain.com
Sat, Jul 26 - New Breed - New Breed Arena, 508 W Main ST, Humboldt, TN - newbreedpro.com
Sat, Jul 26 - Tennessee All-Pro Wrestling - Old Cheese Factory, 191 Instrustrial DR, McMinnville, TN - 8 pm - facebook.com/tapwrestling
Sat, Jul 26 - Metroplex Wrestling - 1820 Reliance Pkwy, Bedford, TX - 8 pm - metroplexwrestling.com
Sat, Jul 26 - Booker T's Reality of Wrestling - Humble Civic Center, Humble, TX - 7:30 pm - realityofwrestling.com
Sat, Jul 26 - Vanguard Championship Wrestling - Norfolk Masonic Temple, 7001 Granby ST, Norfolk, VA - 7:30 pm - facebook.com/vcwrestling

Sun, Jul 27 - Horizon - Leonardtown Drill Hall, Leonard Hall DR, Leonardtown, MD - 2 pm - facebook.com/pages/HWA-Wrestling/646303455452876
Sun, Jul 27 - Evolucion Lucha Libra - 3412 Westminster Ave, Santa Ana, CA - 3 pm - facebook.com/chilanga.mask
Sun, Jul 27 - Atlanta Wrestling Entertainment - Wayman & Bessie Brady Recreation Center, 3571 Breningham DR, College Park, GA - 6:30 pm - facebook.com/AtlantaWrestlingEntertainment
Sun, Jul 27 - Westside Xtreme Wrestling - Turbinenhalle Oberhausen, Oberhausen, Germany - 5 pm - facebook.com/WestsideXtremeWrestling
Sun, Jul 27 - United Wrestling Federation - Georgetown Flea Market, Georgetown, KY - 6:30 pm
Sun, Jul 27 - Canadian Wrestling's Elite - Brokenhead River Community Hall, Beausejour, MB, Canada - 3 pm - facebook.com/CWECanada
Sun, Jul 27 - CWF - Mayco Bigelow Community Center, 849 Sharpe RD, Burlington, NC - 2 pm - CWF247.com
Sun, Jul 27 - Premier Wrestling Xperience - Club Hush, 421 E Sugar Creek RD, Charlotte, NC - 6 pm
Sun, Jul 27 - Crossfire Wrestling - Merriton Community Centre, 7 Park Ave, St. Catherines, ON - 1:30 pm - facebook.com/CrossfireWrestling
Sun, Jul 27 - Fringe Pro Wrestling - Stoney Creek United Church, 1 King Street West, Stoney Creek, ON - 5 pm - facebook.com/FringeProWrestling
Sun, Jul 27 - DOA - East Portland Moose Lodge, 16411 NE Halsey ST, Portland, OR - 3:30 pm - facebook.com/DOAProWrestling
Sun, Jul 27 - Battlewar - Les Foufounes Electriques. 87 St-Catherine E, Metro St-Laurent, QC - 7 pm - facebook.com/battlewarinfo
Sun, Jul 27 - Beyond - Fete Music, 103 Dike ST, Providence, RI - 5 pm - LookMaNoFans.com
Sun, Jul 27 - Insane Championship Wrestling - 02 ABC, Glasgow, Scotland - 6 pm - facebook.com/InsaneWrestling
Sun, Jul 27 - Insire Pro - Marchesa Theater, 6226 Middle Fiskville RD, Austin, TX - 6 pm - InspireProWrestling.com

Wed, Jul 30 - Davis Arena, 4400 Shepherdsville RD, Louisville, KY - 7 pm - ovwrestling.com
Wed, Jul 30 - Rockstar Pro - 1106 E 3rd ST, Dayton, OH - 7 pm - rockstarprowrestling.com
Wed, Jul 30 - Micro Championship Wrestling - 3609 S Western Ave, Sioux Falls, SD - facebook.com/MicroChampionshipWrestling

Thu, Jul 31-Sun, Aug 3 - Mid-Atlantic Wrestling Legends Fanfest - Hilton Charlotte University Place, 8629 J.M. Keynes DR, Charlotte, NC - midatlanticlegends.com

Thu, Jul 31 - Zero 1 Supreme/Pro Wrestling USA - Fluid Event Center, 601 N Country Fair DR, Champaign, IL - 9 pm - facebook.com/zero1supreme
Thu, Jul 31 - IWA Mid-South - Jammerz Rollerdrome, 1515 Lynch LN, Clarksville, IN - 3 pm - facebook.com/iwamidsouth2
Thu, Jul 31 - Micro Championship Wrestling - 1201 Westrac DR, Fargo, ND - facebook.com/MicroChampionshipWrestling

Fri, Aug 1 - Pro South Wrestling - 627 Southern Ave, Piedmont, AL - 7 pm - facebook.com/ProSouthWrestling
Fri, Aug 1 - IWA - Blacktown Workers Club Ltd, 55 Campbell ST, Blacktown, NSW, Australia
Fri, Aug 1 - Empire Wrestling Federation - EWF Arena, KoC Hall, Covina, CA - 8 pm - empirewrestlingfederation.com
Fri, Aug 1 - Florida Underground Wrestling - 14416 N Dale Mabry Hwy, Tampa, FL - 9 pm - fuwrestling.com
Fri, Aug 1 - All Star Wrestling Network - 1361 Peach Pkwy, Fort Valley, GA - 8 pm - facebook.com/awnwrestling
Fri, Aug 1 - Alternative Pro Wrestling - 305 Cherry ST, Royston, GA - 8:15 pm - facebook.com/apwalternative.prowrestling
Fri, Aug 1 - Magnum - Omaha Fire Fighters Hall, 6005 Grover ST, Omaha, NE - 6:30 pm - Magnum-Pro.com
Fri, Aug 1 - NWA Rage - Havelock Middle School, Havelock, NC - NWARage.com
Fri, Aug 1 - Micro Championship Wrestling - 1970 Columbia RD S, Grand Forks, ND - facebook.com/MicroChampionshipWrestling
Fri, Aug 1 - Bizzaro Live, Highland County Agricultural Society Fairgrounds, 604 John ST, Hillsboro, OH - 8 pm - facebook.com/BizarroLive
Fri, Aug 1 - Olde Wrestling - Mahall's 20 Lanes, Lakewood, OH
Fri, Aug 1 - Adrenalin Rush Wrestling - ARW Arena, 103 Old McDonald School RD, McDonald, TN - 7 pm - facebook.com/arwrestlingdotcom
Fri, Aug 1 - American Wrestling Tradition - Trinity Assembly of God, 617 University Pkwy, Johnson City, TN - 8 pm - facebook.com/awtonline
Fri, Aug 1 - Pro Wrestling Elite - The Giant Flea Market, 1700 W Realfoot Ave, Union City, TN - 8 pm - facebook.com/ProWrestlingElite
Fri, Aug 1 - Preston City Wrestling - Evoque Preston, Church ST, PR1 3BU, Presenton, Lancashire, UK - 6 pm - Facebook.com/PrestonCityWrestling
Fri, Aug 1 - Wisconsin Professional Wrestling - Stadium View Bar & Grill, 1963 Holmgren Way, Green Bay, WI - facebook.com/wisconsinprowrestling

Sat, Aug 2 - AIWF Mid-Atlantic - Clifford Armory & Rec Center, 305 Edgar Ave, North Ronceverte, WV - 8 pm - facebook.com/aiwfmidatlantic
Sat, Aug 2 - AIWF Powerslam Wrestling Extreme - Ferris Lane Community Church Gynasium, Barrie, ON - 7 pm - facebook.com/PowerslamWrestlingExtreme
Sat, Aug 2 - AWF - Blacktown PCYC, 30 Second Ave, Blacktown, Australia - Sat 8 pm - awfwrestling.com.au
Sat, Aug 2 - Vendetta - 4040 Highway 101, Santa Maria, CA - 7 pm - facebook.com/thisisvendettapro
Sat, Aug 2 - Destination One - New Albany Production House, 1736 E Main ST, New Albany, IN - facebook.com/d1wpro
Sat, Aug 2 - Platinum Championship Wrestling - 2001 Main ST, Porterdale, GA - 6 pm - Facebook.com/platinumchampionshipwrestling
Sat, Aug 2 - Flatline - Patriots Park Gymnasium, 5445 Columbia RD, Grovetown, GA - 8 pm - facebook.com/FlatlineProWrestling, FlatlineProWrestling.com
Sat, Aug 2 - Showtime - State Theater, 313 Pine Ave, Albany, GA - 7:30 pm - facebook.com/pages/Showtime-Wrestling/476321469097475
Sat, Aug 2 - Destination One Pro Wrestling - New Albany Production House, 1736 E Main ST, New Albany, IN - 8 pm - facebook.com/d1wpro
Sat, Aug 2 - New Focus - Swonder Ice Arena, 209 N Boeke RD, Evansville, IN - 7 pm
Sat, Aug 2 - Wildcat Championship Wrestling - 101 Hilltop DR, Lawrenceburg, KY - 7:30 pm - facebook.com/pages/The-Real-Wildcat-Championship-Wrestling-WCCW/307961922578873
Sat, Aug 2 - Old Tyme Wrestling - The Deuce WWII Club, 50 Conz ST, Northampton, MA - facebook.com/OldTymeWrestling
Sat, Aug 2 - Whaling City Wrestling - VFW, 109 Middle ST, Fairhaven, MA - 7 pm - facebook.com/whalingcitywrestling
Sat, Aug 2 - UPW - Pat O'Donnell Civic Center, E4972 Jackson RD, Ironwood, MI - 3 pm & 6 pm - facebook.com/upwprowrestling
Sat, Aug 2 - UPW - 19 N 9th ST, Gladstone, MI - 6 pm - facebook.com/upwprowrestling
Sat, Aug 2 - Dynamo Pro Wrestling - Stratford Bar & Grill, S Highway DR, Fenton, MO - 7 pm - saintlouiswrestling.com
Sat, Aug 2 - Northeast Wrestling - Dutchess Stadium, Wappingers Falls, NY - facebook.com/northeastwrestlingnew
Sat, Aug 2 - Upstate Pro Wrestling - ?, Perry, NY - upstateprowrestling.wix.com/upstateprowrestling
Sat, Aug 2 - NWA Rage - National Guard Armory, Williamston, NC - NWARage.com
Sat, Aug 2 - New Skool Wrestling - 3332 W Friendly Ave, Greensboro, NC - 7 pm - facebook.com/NewSkoolWrestling
Sat, Aug 2 - NWA World Wide Wrestling - Castle Hayne Baptist Church, Castle Hayne, NC - worldwide-wrestling.net
Sat, Aug 2 - Micro Championship Wrestling - 118 S 3rd ST, Bismark, ND - facebook.com/MicroChampionshipWrestling
Sat, Aug 2 - DCW Mid-Ohio Championship - VFW-Grimes Kohl Post 1031, Springfield, OH - 7 pm -
Sat, Aug 2 - Impact Zone Wrestling - Impact Arena, 1009 SW F Ave, Lawton, OK - IZWrestling.com
Sat, Aug 2 - Ground Breaking Wrestling - ?, Hanover, PA - GBWrestling.com
Sat, Aug 2 - Vicious Outcast Wrestling - Ice Mine, COnnellsville, PA - facebook.com/viciousoutcastwrestling
Sat, Aug 2 - Live Action Wrestling - 1020 W Main ST, Newbern, TN - 8 pm - facebook.com/wowf.newbern
Sat, Aug 2 - New Breed - New Breed Arena, 508 W Main ST, Humboldt, TN - newbreedpro.com
Sat, Aug 2 - Tennessee All-Pro Wrestling - Old Cheese Factory, 191 Instrustrial DR, McMinnville, TN - 8 pm - facebook.com/tapwrestling
Sat, Aug 2 - Ultimate 8 Pro Wrestling - Oman Arena, Jackston, TN - 5 pm - facebook.com/ultimate8pro
Sat, Aug 2 - NWA Houston, 21902 Northwest Ferry, Cypress, TX -7 pm - Facebook.com/nwahouston
Sat, Aug 2 - Ironfist Wrestling - Rainbow Hill Club, 4 Mayfield RD, WR3 8NT, Worcester, Worcestershire, UK - 6:30 pm - facebook.com/pages/Ironfist-Wrestling/241388815891287
Sat, Aug 2 - Black Diamond Wrestling - Wheeling Eagles, 944 Main ST, Wheeling, WV - BlackDiamondWrestling.Webs.com
Sat, Aug 2 - Pro Wrestling Showcase - Baker Heights Fire & Rescue Squad, 2229 Charles Town RD, Martinsburg, WV - 6 pm - facebook.com/ProWrestlingShowcase

Sun, Aug 3 - Alpha Omega Wrestling - Amistad High School, 83501 Dillon Ave, Indio, CA - facebook.com/AOWrestling
Sun, Aug 3 - Deathproof - The Rockpile, 5555 Dundas ST W, Toronto, ON - 6 pm - facebook.com/DeathproofFightClub
Sun, Aug 3 - Pure Wrestling Association - OpenStreets Festival, Uptown Waterloo, ON - 2:30 pm - facebook.com/pwacanadawrestling
Sun, Aug 3 - West Coast Wrestling Connection - Houck Middle School, 1155 Connecticut ST SE, Salem, OR - 4 pm - westcoastwrestlingconnection.com
Sun, Aug 3 - Wrestling Is Fun - Charles Chrin Community Center of Palmer, 4100 Green Pond RD, Easton, PA - 3 pm - wrestlingisfun.org
Sun, Aug 3 - Insane Championship Wrestling - Studio 24, Edinburg, Scotland - facebook.com/InsaneWrestling
Sun, Aug 3 - Extreme American Wrestling - The Pemberton Centre, HE Bates Way, Rushden, UK - 4 pm - eawrestling.co.uk