UFC 153 has new main event featuring current UFC champion going up in weight
Wednesday, 12 September 2012 19:06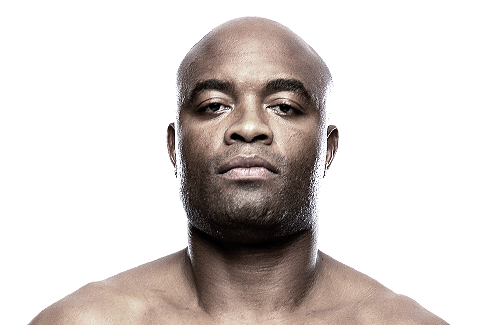 USA Today reported Wednesday night
that current UFC 185-pound champion Anderson Silva will go up in weight to face long-time veteran Stephan Bonnar to headline UFC 153, the Brazil event that saw its main event fall apart yesterday when 145-pound champion Jose Aldo pulled out of a fight with Frankie Edgar due to injury. The UFC has confirmed via texts with Yahoo's Kevin Iole.
The event will be in Rio on Saturday, October 13th and the match will be a three-round affair with no title on the line. The new co-main event will feature Glover Teixeira vs. Fabio Maldonado. Texeira was scheduled to fight Quinton "Rampage" Jackson, but Jackson pulled out yesterday as well with an injury.
This will be Silva's third fight at 205 pounds with his past experience going pretty well: a 2008 61-second knockout of James Irvin and a 2009 first round knockout of Forrest Griffin. The 35-year-old Bonnar has won three fights in a row, but hasn't competed since November 2011. He has alluded to retirement unless a 'big fight' came along. Apparently, this was pretty big.
In addition, Antonio Rodrigo Nogueira vs. Dave Herman has been booked for the show. More on all of this tonight with Wednesday's edition of Wrestling Observer Radio.
- Josh Nason
Send us a news tip: newstips@wrestlingobserver.com
Note to webmasters/reporters: When recapping news from this site or from our newsletters, please include a link to www.wrestlingobserver.com
For the most in-depth and detailed news and analysis on pro-wrestling and MMA, always turn to Wrestlingobserver.com/Figure Four Weekly Online, the #1 website of its kind on the Internet. Members receive online access to both the Wrestling Observer and Figure Four Weekly newsletters and growing archives, Wrestling Observer Radio with Bryan Alvarez and Dave Meltzer three times per week, the popular Bryan and Vinny Show three times per week, additional radio shows including Figure Four Daily with Alvarez, Mike Coughlin's Five Star Radio, the Dr. Keith Lipinski Show, The Adam and Mike Big Audio Nightmare, Tough Talk and the Karl Stern Wrestling History Show, the infamous BOARD, and more! Members also have full access to the thousands of hours of audio in our radio show archives which date back to 2005. For your convenience, we offer secure online payments using your VISA, Mastercard, American Express, Discover card or PayPal account. Don't miss out on the fun, sign up now! Don't miss out on the fun, sign up now!
Want full access? QUICK AND EASY SIGN-UP, AS LOW AS $9.99 PER MONTH!