Daily Update: Full WrestleMania 32 card, plus notes from Saturday
By F4W Staff | @WONF4W | Mar 26, 2016 11:33 am
Final WWE WrestleMania Line-Up
WWE on Sunday has a show in Washington, DC, but the last TV taping before WrestleMania will be a combined Raw and Smackdown show on Monday night at the Barclays Center in Brooklyn. The show is expected to be a sellout. Here is the current WrestleMania 32 card. As always, this may not be the correct match order and changes may occur:
Preshow: Andre the Giant Memorial Battel Royal: 20-man Battle Royal for the Andre the Giant Memorial Trophy
Preshow: The Usos (Jimmy Uso and Jey Uso) vs. The Dudley Boyz (Bubba Ray Dudley and D-Von Dudley) in a Tag Team match
Kevin Owens (c) vs. Sami Zayn vs. Dolph Ziggler vs. Zack Ryder vs. Sin Cara vs. The Miz vs. Stardust in a 7-man Ladder match for the WWE Intercontinental Championship
The New Day (Big E, Kofi Kingston and Xavier Woods) vs. The League of Nations (Sheamus, Alberto Del Rio, Rusev and King Barrett) in 4-on-3 Handicap match
Charlotte (c) (with Ric Flair) vs. Becky Lynch vs. Sasha Banks in a Triple Threat match for the WWE Divas Championship
Dean Ambrose vs. Brock Lesnar (with Paul Heyman) in a No Holds Barred Street Fight
AJ Styles vs. Chris Jericho
Kalisto (c) vs. Ryback in a Singles match for the WWE United States Championship
Triple H (c) vs. Roman Reigns in a Singles match for the WWE World Heavyweight Championship
Shane McMahon vs. The Undertaker in a Hell in a Cell match; if Shane wins, he will get control of Raw and Undertaker will be barred from competing at WrestleMania again
We will have a complete preview of all these matches later in the week, as well as a Hall of Fame preview, so look for those in the next few days. 
---
Countdown clock to WrestleMania 32 and F4W MANIA~! 
Click here for the complete run down. Bus seats are still available for the WrestleMania bus ride, but dinner is now sold out.
Please join and like the Facebook Event page to stay up to date with the most current details.
---
If you've ever wanted to WATCH our radio shows here on the site, check out our new Youtube page! No full video shows, but lots of video clips, full free audio shows that you can tell your friends about, and much more to come! Make sure you subscribe today!  
---
Figure Four Weekly 3/21/2016: Hulk Hogan awarded $115 million (sort of) by jury
Hulk Hogan is awarded $115 million by jury over the Gawker sex tape lawsuit. Will he collect?
---
Wrestling Observer Newsletter
READ IT HERE: March 28, 2016 Wrestling Observer Newsletter: Hogan wins Gawker lawsuit, MMA legalized in NY, Wrestlemania weekend preview, more  
Well before the Hulk Hogan vs. Gawker Media trial began, it was not a secret that Gawker believed they would lose the case before a jury, but believed they would win it on appeal.
But in a trial that got worldwide attention, as much for the questions of what constitutes legitimate news versus invasion of privacy, as the fact Hogan was involved, Gawker never saw what was coming.
A St. Petersburg jury of six people awarded Hogan $140.1 million, even more than the $100 million he was asking for, with one juror making it clear the figure was because they wanted to send a message to the company.
Current subscribers click here to continue reading.
PLUS MUCH MORE! CLICK HERE FOR A FULL WRESTLING OBSERVER PREVIEW
---
You can also order the print Observer right now and get it delivered to your door via mail, by sending your name, address, Visa or Master Card number and an expiration date to Dave Meltzer.
You can also order print issues at www.paypal.com directing funds to dave@wrestlingobserver.com.
 
Rates are:
 
For the United States, it is $13 for 4 issues, $32 for 12, $61 for 24, $101 for 40 and $131 for 52. In Canada and Mexico, rates are $14.50 for 4, $35 for 12, $67 for 24, $111 for 40 and $144 or 52.  In Europe, you can get the fastest delivery and best rates by sending to moonsault@mediaplusint.com  For the rest of the world, rates are $16.50 for 4, $44 for 12, $85 for 24, $141 for 40 issues and $183 for 52.
 
If you order by mail with a check, cash or money order (P.O. Box 1228, Campbell, CA 95009-1228), you can get $1 off in every price range.
If you are a new subscriber ordering 24 or more issues, you can get one free classic issue of your choice sent to you today.  With a 40 issue subscription, you can get two free classic issues sent to you today. 
 
Click here for the most requested Wrestling Observer back issues.
If you wanted to know just how big Giant Baba was to people who grew up in the 60s and 70s, the latest back issue will explain.
Check out the latest Online Wrestling Observer BACK ISSUE: February 15, 1999 Wrestling Observer Newsletter: Reaction to the death of Giant Baba, 2 wrestlers have heart scares, plus tons more  A look at the surprising public reaction to the death of Giant Baba, 2 wrestlers have heart attack scares, plus tons of news and notes.
SATURDAY NEWS UPDATE
Pro Wrestling
ECIII was pulled from a Mania week PCW show. The promoter was rather perturbed with TNA management, but TNA says they didn't actually make the booking.
AJ Styles thinks Johnny Manziel is still a good fit for the Dallas Cowboys. Mind you, THIS Johnny Manziel.
In a different interview, AJ Styles said Chris Jericho is the perfect Mania opponent for him.
Remember former WWE & Hulk Hogan buddy Zack Gowen? He's going to be on American Ninja Warrior.
WWE is bringing "bucks & bravado" to Dallas for WrestleMania week. (Not the Young Bucks, but the money kind.)
For those that still read daily comic srips, Jerry Lawler has been featured in the Dick Tracy strip this week, talking about winning the world title from Harley Race while being in a casino.
If you missed the ESPN E:60 feature on NXT, it's airing early Sunday morning at 1:30 AM and 3:00 AM on ESPNews.
This week on 6:05 Superpodcast with Brian Last and David Bixenspan, they speculate as to what would have happened if Ted Turner funded the Mid-South expansion as planned, discuss Chris Candido's legacy the week of his birthday, try to piece together the ridiculousness of Santo Gold's "Blood Circus," and interview both Ron Skoler (IWC/AAA promoter) and Bobby Simmons (Georgia referee/office manager).
The former Kelly Kelly has found happiness.
Anna Phillips at the Tampa Bay Times has an article about Judge Pamela Campbell, who presided over the Hulk Hogan vs. Gawker case, being the most overturned judge in Pinellas County, Florida. She's been reversed 22 times in the last four years, all for issues where the blame was placed on her personally.
The Rock said he's open to a presidential run. When you consider the current crop, that might not be as outlandish in 20 years as you may think.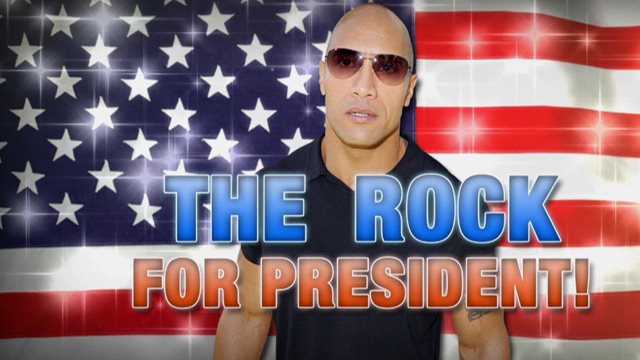 UFC & MMA
A fight between two unbeaten light heavyweights has been added to UFC 199 June 4th in LA. Jonathan Wilson (7-0) takes on Luis Henrique da Silva (10-0). Henrique da Silva is making his UFC debut while Wilson scored a 50 second KO win last August in his first UFC bout.
Today in professional wrestling history: Booker T wins WCW World Title
Please send feedback to feedback@wrestlingobserver.com