Daily Update: G1 Climax finals, Omega vs. Goto, Hero, ROH title in peril
By F4W Staff | @WONF4W | Aug 13, 2016 2:49 pm
The finals of this year's G1 Climax were set this morning as Kenny Omega became the B Block winner after defeating Tetsuya Naito in the main event. Omega will face Hirooki Goto to determine the winner of the tournament, and who will get the IWGP Heavyweight Championship shot at next year's Tokyo Dome show that comes along with it, tomorrow at Sumo Hall at 2:00 a.m. EST. Also scheduled for tomorrow's show, ROH World Champion Jay Lethal defends his title against Satoshi Kojima, and IWGP Heavyweight Tag Team Champions The Briscoes defend against Hangman Page and Yujiro Takahashi.
Please send reports to: NewsTips@WrestlingObserver.com
TNA TV tapings in Orlando (stuff that isn't on Impact)
WWE Australia tour in Sydney (John Cena vs. A.J. Styles, Roman Reigns & Finn Balor vs. Seth Rollins & Chris Jericho, New Day vs. Karl Anderson & Doc Gallows for tag titles, Charlotte vs. Sasha Banks for women's title, Rusev vs. Titus O'Neil for U.S. title)
WWE in Adelaide, Australia
WWE house show in Hidalgo, TX. (Dean Ambrose, Bray Wyatt, Randy Orton, Dolph Ziggler, Cesaro, Alberto Del Rio, The Miz, Big Cass, Enzo Amore, Dudleys, Becky Lynch, Natalya, Baron Corbin, Sin Cara, Zack Ryder, Neville)
New Japan at Sumo Hall as well as the other two New Japan shows
NXT in Tampa
Please send your thoughts with thumbs up, thumbs down or thumbs in the middle, along with best and worst matches to: Dave@WrestlingObserver.com
New Japan at Sumo Hall as well as the other two New Japan shows this weekend
NEW JAPAN G-1 FINALS SATURDAY NIGHT/SUNDAY MORNING AT 2 A.M. EASTERN 11 P.M. PACIFIC ON NEW JAPAN WORLD
Mark & Jay Briscoe vs. Yujiro Takahashi & Hangman Page for IWGP tag team titles
Jay Lethal vs. Satoshi Kojima for ROH title
G-1 finals
Sunday has WWE in Laredo, TX (Dean Ambrose, Bray Wyatt, Randy Orton, Alberto Del Rio, Cesaro, Dolph Ziggler, The Miz, Big Cass, Enzo Amore, Dudleys, Becky Lynch, Natalya, Baron Corbin, Sin Car, Zack Ryder, Neville)
Raw will be Monday night in Corpus Christi, TX. Brock Lesnar and Paul Heyman are scheduled to return for the SummerSlam go-home show plus John Cena and A.J. Styles are advertised for the show, likely in a dark match. TNA continues tapings in Orlando.
Smackdown will be Tuesday night in Austin, TX. Besides the Smackdown crew, also advertised for the show are Roman Reigns and Seth Rollins, likely in a dark match. TNA is also taping that night in Orlando.
THE ROUND-UP
---
---
Figure Four Weekly: Figure Four Weekly 8/10/2016: WWE attempts to get concussion lawsuit thrown out - Last week, WWE filed a motion for summary judgment to throw out the concussion lawsuit that Vito LoGrasso (Big Vito) and Evan Singleton (Adam Mercer) had brought against the company. In the process, they filed numerous exhibits as part of an appendix to the motion and its statement of facts, containing everything from the full transcripts... Subscribers click here to continue reading.
F4W YouTube Page: Tons of clips and full free audio shows that you can tell your friends about, and much more to come! Make sure you subscribe today!  
---
Wrestling Observer Newsletter: August 15, 2016 Wrestling Observer Newsletter: Gigantic Summerslam weekend preview, McGregor vs. WWE, tons more - 
WWE's SummerSlam and UFC 202 anchor one of the biggest weekends for major shows of this or almost any other year. The four major events will be a Ring of Honor PPV featuring New Japan stars on 8/19, UFC 202 and NXT Takeover on 8/20, and SummerSlam and the finals of the Super J Cup on 8/21.
UFC 202 will be the biggest show as far as mainstream interest goes, since Conor McGregor is headlining against Nate Diaz. The show, from the T-Mobile Arena in Las Vegas, is far from the deepest when it comes to name value, but has the rematch of the biggest grossing PPV event in company history on top. Besides Diaz vs. McGregor, and a match who will determine who gets the next shot at light heavyweight champion Daniel Cormier, with Anthony Rumble Johnson (21-5) facing Glover Teixeira (25-4), it's very much an ordinary show... Subscribers click here to continue reading.
---
Order the print Wrestling Observer right now and get it delivered via mail, by sending your name, address, Visa or Master Card number and an expiration date to Dave Meltzer, or by using Paypal directing funds to Dave@WrestlingObserver.com. 
 
Rates for the United States are $13 for 4 issues, $32 for 12, $61 for 24, $101 for 40 and $131 for 52. In Canada and Mexico, rates are $14.50 for 4, $35 for 12, $67 for 24, $111 for 40 and $144 or 52. In Europe, you can get the fastest delivery and best rates by sending to moonsault@mediaplusint.com. For the rest of the world, rates are $16.50 for 4, $44 for 12, $85 for 24, $141 for 40 issues and $183 for 52. If you order by mail with a check, cash or money order (P.O. Box 1228, Campbell, CA 95009-1228), you can get $1 off in every price range.)
If you are a new subscriber ordering 24 or more issues, you can choose one free classic issue, or two free classic issues with a 40-issue subscription.
Wrestling Observer Newsletter BACK ISSUE: July 5, 1999 Wrestling Observer Newsletter: WWF King of the Ring review, NJPW names new president, more  - In its first PPV show since the ill-fated Over the Edge and the bevy of lawsuits filed since that time, there was some noticeable changes in the World Wrestling Federation for King of the Ring... Subscribers click here to continue reading.
---
---
SATURDAY NEWS UPDATE
Chris Hero has been added to November's RevPro and NJPW co-branded Global Wars shows. Hero has had an excellent past few years and become an even more highly sought after commodity.
It looks like Minnesota wrestling coach J. Robinson is done. The suspended coach is being investigated stemming from allegations that his athletes were using and distributing drugs.
WWE Champion Dean Ambrose will be joined by his SummerSlam challenger on next Tuesday's SmackDown with both Ambrose and Dolph Ziggler advertised to appear on Miz TV. John Cena will also face off against Alberto Del Rio on next week's SmackDown go-home show.
If Kojima beats Lethal to win the title tomorrow, this is the scenario: The main event on Friday's Ring of Honor PPV will be a three-way with Kojima vs. Lethal vs. Adam Cole. If Kojima retains on that show, whoever loses the fall on the 19th will be out of the match on the 27th in Brooklyn which is advertised as Lethal vs. Cole vs. Hiroshi Tanahashi vs. Tetsuya Naito for the title.
It was finally Vader vs. Will Ospreay time at Revolution Pro Wrestling last night, and it was Vader who came out on top after interference from Ospreay's rival Pete Dunne. Ricochet made the save after defeating Dunne earlier in the night, but it wasn't enough as Vader was still able to get the win. The match was the result of a social media feud between Vader and Ospreay after Vader was critical of the match Ospreay had with Ricochet in NJPW's Best of the Super Juniors tournament earlier this year.WWE
PROFESSIONAL WRESTLING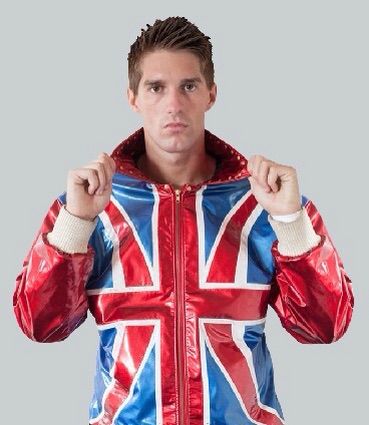 MIXED MARTIAL ARTS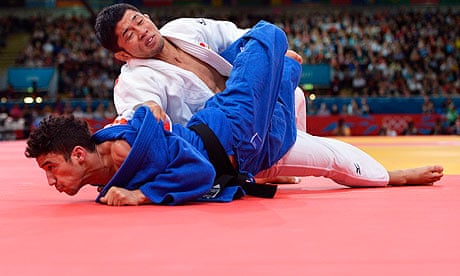 This Judoka would not make it in WWE. Egyptian judo fighter Islam El Shehaby was loudly booed at the Rio de Janeiro Olympics after his first-round loss to Israel's fifth-ranked Or Sasson, when El Shehaby refused to shake Sasson's hand, in a major breach of judo etiquette.
ONE Championship made a big move. Last month's investment from a consortium-led by Heliconia Capital Management into MMA promotion ONE Championship was a major affirmation to company executives as the "largest sports media property in Asian history." With projections to be in two billion TV homes by the end of the year, the organization will use the new capital for more expansion into new territories with more live MMA events across the continent. Meanwhile, the company prepares to hit Macao, China for the first time on Saturday, anchored by Adriano Moraes/Andrew Leone for the Interim ONE Flyweight World Championship as well as a grappling tournament with $50,000 up for grabs.
Cynopsis Sports spoke with Chatri Sityodtong, founder and Chairman of ONE Championship about the promotion's rise, its new capital and the potential of MMA in the Olympics. On MMA in the Olympics: I would love to see MMA in the Olympics. It gives a leg up for the entire world to appreciate the sport. I give a lot of respect and admiration to UFC for pushing for this to be in the Olympics and ONE Championship will do its part as well to get it into the Games from the Asian perspective. But I think it is going to take a lot longer than everybody things because the Olympics are a very political system.
VARIETY
The Opening Ceremony took a dip for NBC, according to preliminary Nielsen numbers, down 35% versus the London Games, but still generated viewership around 26.5 million people for the network. The event posted a 17.2 in overnight numbers, with a 10.0 rating among Adults 18-49. Overall, the first two days averaged 24.4 million viewers in primetime with a 13.0 for NBC. Meanwhile, NBCSN's 2016 Rio Olympics coverage is up over London for all three days of event coverage with Saturday's full-day programming averaging 1.8 million viewers up 45% from the comparable day in 2012, anchored by US Men's Basketball win over China with 3.8 million viewers.
In latest issue of Soap Opera Digest (Bryan Alvarez has a subscription) they posed questions to a couple stars from each soap. The actors from General Hospital was asked "My pick for Kelly Ripa's new co-host is:" and Jon Lindstrom answered: "Dave Bautista" (thanks to Daniel in Baltimore).
All Pro Wrestling Presents the #BAYAREABASH in Pacelli Gym, Daly City, CA.
RESULTS: Wrestling Superstars at the Teatro Caupolican in Santiago 8/7, Chile: Mr. 450 pinned Ricochet for the World Submission Lucha title, Brian Cage pinned Leon Apolo, Wrestling Superstars Women's Champion Santana Garrett vs. Ivelisse Velez ended in a double DQ, Chavo Guerrero pinned Mr. Anderson, Hardy Boyz vs. Young Bucks ended in a draw.
PODCASTS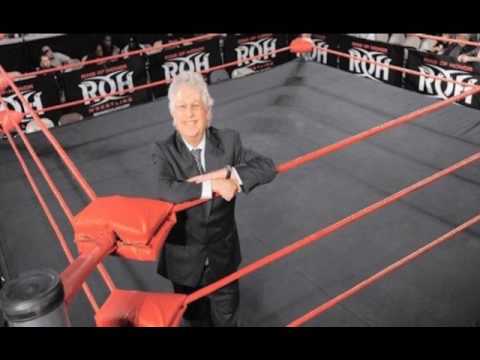 SUMMER SLAM / SUPER CHINA BUFFET DAY EVENTS CALENDAR
With just over a week to go until the WWE SummerSlam Pay Per View / WWE Network Special Event, that means it is almost time for the F4W Empire's third biggest yearly event, Super China Buffet Day! Of Course, the Vegas and WrestleMania conventions are bigger events, but this holiday is WORLD WIDE! To participate, all you have to do is visit a Super China Buffet (any buffet will do but Chinese food is the staple) with your friends and family in YOUR area and tell us about it in the Empire Get-Together forum on the Board~! Each year, groups of WWE fans (not a requirement) get together in the name of SummerSlam for a Sunday afternoon meal and then continue the fun at a viewing location to watch the WWE's summer classic. Our own Bryan Alvarez hosts a buffet and viewing party in his area of Seattle, as do many other Empire members all across the globe. Check out the Empire-Get Together forum NOW to see where your local group is meeting. If there is not any nearby, start your own, and make a post about it! A good time will be had by all. 
AUGUST
13 - Combat Zone Wrestling: TV Taping; Tremont-Gacy, Strickland-Avalon. A free TV Taping at 2 pm and "The Boss is Back" on iPPV at 8 pm LIVE from the Flyers Skate Zone, 601 Laurel Oak RD in Voorhees, NJ! Tickets for iPPV.
13 - Elite Canadian Championship Wrestling: Civil War; Russian Community Centre, 2114 W 4th Ave, Vancouver, BC
13 - Viva La Lucha; San Diego, CA, Eastlake High School in Chula Vista. Fundraiser event in the 619 featuring Rey Mysterio, John Morrison, TJP, Nicho/Psychosis, Teddy Hart, Willie Mack, Vermin, Los Luchas and more. This show has been moved a few miles south from Montgomery High School to Eastlake High School in Chula Vista. The talent scheduled to appear has remained the same as is the start time at 7:30pm.
13 - World Women's Wrestling: 2016 Iron Maiden Championship; The American Civic Center, Wakefield, MA. Tickets.
13 - wXw NOW: The End; Tommy End's final show in Germany
13 - NWA Mid South Wrestling; Dyresburg, TN at the Herb Welch Wrestle-Plex headlined by Matt Riviera vs. Jeremy Moore
19 - ROH: DEATH BEFORE DISHONOR XIV PPV; 6:00pm PDT, Sam's Town Live, 5111 Boulder Highway - Las Vegas, NV 89122. Tickets. ROH WORLD CHAMPIONSHIP: ADAM COLE vs JAY LETHAL (c)
19 - AAW; 115 Bourbon Street, 3359 w 115th Street Merrionette Park, IL, 8:00pm Bell Time, tickets. Trailer for our last show: United We Stand.
19 - We Watch Wrestling: LIVE podcast recording; Copper Still 4485 Beverly Blvd, Los Angeles, CA 90004
19 - Superkick'd Pro Wrestling Rock Show: Blazed; The Great Hall, 1087 Queen Street West, Toronto, Ontario M6J 1H3
19 - House of Glory Wrestling; Jamaica, NY, The Hardys, Drew Galloway, Ethan Carter III and Mickie James will appear.
19 - Pure Wrestling Association: VIEX, Nanaimo, British Columbia
20 - Empire State Wrestling; St. Johnsburg Fire Hall, located at 7165 Ward Road, North Tonawanda, NY featuring extreme wrestling icon Raven. Bell time is 6 p.m. Tickets here.
20 - Border City Wrestling: Heatwave; Royal Canadian Legion Col. Paul Poisson Branch 261, 12326 Lanoue Street, Tecumseh, Ontario N8N 1N3. Our regular ticket outlets (P-Jays Variety, Helou's Sports Cards, & Silver Tee Golf) - Border City Wrestling will be conducting a professional wrestling seminar before the BCW Heatwave show, with one of the greatest minds in the history of the wrestling business, Uncle Zeb Colter himself, Dutch Mantell! The seminar will start at Noon. The cost is $60.
20 - Pure Wrestling Association: VIEX, Nanaimo, British Columbia
20 - LIVE PRO WRESTLING! "FIGHTING BACK 6: WRESTLING WITH CANCER"; Vanier Columbus Club
260 McArthur Ave, Ottawa, Ontario, Canada
20 - Pure Wrestling Association: Carrotfest, Bradford, Ontario; Featuring Brutus the Barber Beefcake. Free 11:30am event. Plus, 2015's Carrot Cup will be airing in Cambridge, Kitchener, Waterloo, Brantford, Guelph and Stratford on Rogers TV 20 on August 19th at 9pm.
20 - ROH: National TV Taping; 6:00pm PDT, Sam's Town Live, 5111 Boulder Highway, Las Vegas, NV 89122. Tickets. ROH World TV Championship: Shibata will face the winner of the Mark Briscoe vs Bobby Fish match from Death Before Dishonor.
20 - Fighting Back 6: Wrestling with Cancer; Vanier Columbus Club, 260 McArthur Ave, Ottawa, Ontario, Canada
20 - Reality of Wrestling: Summer of Champions 3; Featuring Kurt Angle, from the World Gym Arena in Texas City, TX. The event is preceded by a VIP Meet and Greet session to feature WWE Hall of Famer Booker T, Kurt Angle and Queen Sharmell. Tickets. Proceeds will be going to the Booker T Fights For Kids Foundation.
20 - Best In The West; Fresno, CA, VFW Hall #8900, located at 3585 N Blythe, Featuring Jeff Cobb, Joey Ryan, and Mustufa Saed.
20 - NXT: Takeover at the Barclays Center in Brooklyn, NY. Samoa Joe vs Shinsuke Nakamura; Asuka vs Bailey; Revival vs Ciampa and Gargano
20 - UFC 202 - DIAZ vs. MCGREGOR 2, from Las Vegas, NV

21 - F4W SUPER CHINA BUFFET DAY! Check out the Empire Get-Together forum on THE BOARD~! Show up at Bryan's house.

21 - WWE: SUMMERSLAM; The Barclays Center in Brooklyn, New York. It will be the twenty-ninth event under the SummerSlam chronology and the second consecutive SummerSlam to be hosted in the Barclays Center.
21 - Pure Wrestling Association: VIEX, Nanaimo, British Columbia
21 - NWX: Live Pro Wrestling at the CWF Wrestling School on 20 Hartzel Rd in St Catharines
21 - SMASH Wrestling: Super Showdown IV; Pickering, Ontario, Pickering Recreation Complex, 1867 Valley Farm Road, Pickering, Ontario L1V 3Y7. Tickets
21 - Octagon & Tinieblas Jr. vs. Fuerza Guerrera & Pirata Morgan headlines in Houston at the Arena Theater.  
26 - We Watch Wrestling: LIVE podcast recording; The Wythe Hotel 80 Wythe Ave, Brooklyn, NY 11249. Tickets.
26 - All Star Wrestling; Cloverdale, BC at the Cloverdale Fairgrounds Alice McKay Building,
7:30 PM – 10 PM, Doors open at 630pm, Cloverdale Fair Grounds. Alice McKay Building, 6050 A 176 St.
Surrey, British Columbia V3S 4E7
26 - Absolute Intense Wrestling; Our Lady of Mt. Carmel, 1355 W. 70th St. Cleveland, OH
26 - Conflict Wrestling: Black or White; 7 PM - 10 PM, Moose Lodge, 655 Wabanaki Dr, Kitchener, Ontario N2C 2G3. Tickets available.
26 - Bellator 160; The Pond in Anaheim, live on Spike TV, Benson Henderson vs Patricio Pitbull Freire
27 - ROH: Field of Honor; Brooklyn, NY, MCU Park, ROH World Championship 4 Corner Survival: ROH World Champion: Jay Lethal vs. Adam Cole vs. Tetsuya naito vs. Hiroshi. Tickets.
27 - Battlearts: Summer Heat; 4880 Tomken Road, Mississauga, Ontario L4W 1J8
27 - LuchaTO at the Benelife Wellness Centre, 68 Tycos Drive, Toronto, Ontario, M6B 1V9
27 - UFC FIGHT NIGHT: Maia vs. Condit; Vancouver, BC.
28 - Steel City Pro Wrestling: End Game; 222 Queenston Rd, Hamilton, ON L8K 1G6, Canada
28 - Destiny wrestling: Summer Heat; Battlearts Wrestling Academy. Featuring MOOSE!
SEPTEMBER
1 - AAW; Berwyn Eagles Club, 6309 W 26th St Berwyn, IL, 7:30pm Bell Time
2 - MOONSHINE BRANDED WRESTLING: Italo-Canadian Hall, 1101 DiPietro Street, Fort Erie, Ontario, Canada, Doors @ 6:00p Bell @ 7:00pm, Tickets: $10 CDN or $5 USD
3 - UFC Fight Night: Arlovski vs. Barnett; Hamburg, Germany
6 - SMASH-WRESTLING, Oshawa Music Hall, 39 King St E, Oshawa, Ontario L1H 1B2. Tickets Available.
10 - Pure Wrestling Association: COWEX – Duncan, British Columbia
10 - New England Fights 25: HEROES & VILLAINS; Lewiston, MA. Tickets.
10 - Barrie Wrestling: Back to School 3; 49 Ferris Lane, Barrie, Ontario, Canada
10 - UFC 203: Miocic vs. Overeem; Cleveland, Ohio
TODAY IN PROFESSIONAL WRESTLING HISTORY (8/13): WCW Clash of the Champions
---
​