Daily Update: George Steele's death, Cyborg retroactive TUE, Jarrett
By Dave Meltzer | @davemeltzerWON | Feb 17, 2017 6:01 pm
THE ROUND-UP
The Latest from the F4W Staff
NEWS
AUDIO
We're looking for reports on tonight's WWE show in Dallas and NXT show in Tampa to newstips@wrestlingobserver.com. Brock Lesnar will be working tonight's Dallas show.
No polls for this weekend.
NEW JAPAN WORLD PRO WRESTLING RETURNS ON AXS TV AT 8 P.M. EASTERN (and replayed after the MMA fights around midnight)
Satoshi Kojima & Michael Elgin vs. Bad Luck Fale & Kenny Omega
Will Ospreay vs. Ryusuke Taguchi in the 2016 Best of the Super Juniors final
LEGACY FIGHTING ALLIANCE TONIGHT AT 9 P.M. EASTERN ON AXS TV FROM THE HORSESHOE HOTEL AND CASINO ON BOSSIER CITY, LA
Mike Murphy (1-0, 155.6) vs. Brandon Shavers (2-0, 154)
Chauncey Foxworth (5-2, 169.9) vs. Nick Jackson (4-3, 169)
Bryan Billot (3-0, 155.9) vs. David Bosnick (18-9, 170)
Hayward Charles (14-8, 169.9) vs. Derrick Krantz (16-9, 170)
Heather Bassett (4-2, 124.7) vs. Andrea Lee (5-2, 125) for the womens' flyweight title
Damon Jackson (11-1-1, 144.8) vs. Kevin Aguilar (11-1, 142.9) for the featherweight title
        Bassett was the Resurrection Fighting Alliance flyweight champion and Lee was the Legacy Fighting Championship champion before the two promotions merged, so this is the title unification match.
        With Nick Jackson on the show, somebody should do a list of guys who had identical names of pro wrestlers, such as Buddy Roberts, Rocky Johnson, Michael Hayes, Kazuchika Okada (yes) and Jake Roberts.
CMLL LIVE FROM ARENA MEXICO AT 9:30 P.M. EASTERN TIME
Stukita vs. Electrico vs. Pierrothito & Mercurio
Marcela & Sanely & Vaquerita vs. Tiffany & Reyna Isis & Metalica
Volador Jr. & Marco Corleone & Diamante Azul vs. Yoshitatsu & Pierroth & Kraneo
Week two of the Parejas incredibles tournament (feuding wrestlers team together):
Mistico & Negro Casas, Rush & El Terrible, Ultimo Guerrero & Valiente, Dragon Lee & La Mascara, Atlantis & Euforia, Guerrero Maya Jr. & Dragon Rojo Jr., Titan & Ripper, Stuka Jr. & Hechicero
WWE has a Raw crew house show on Saturday night in Bakersfield and a Smackdown crew show in Edmonton, as well as two NXT events, one in Winter Haven, FL and one in Cocoa, FL.
BELLATOR 172 FROM THE SAP CENTER IN SAN JOSE SATURDAY NIGHT AT 9 P.M. EASTERN AND PACIFIC ON SPIKE TV
Mauricio Alonso (169.5) vs. Josh Koscheck (169.9)
Brooke Mayo (126) vs. Veta Arteaga (126)
Cheick Kongo (241.6) vs. Oli Thompson (230.7)
Patricky Pitbull Freire (155.9) vs. Josh Thomson (155.2)
Fedor Emelianenko (236) vs. Matt Mitrione (257.5) 
Sunday has a Raw crew house show in Long Beach, CA and a Smackdown crew show in Saskatoon, Saskatchewan.
UFC RUNS SUNDAY NIGHT FROM HALIFAX, NOVA SCOTIA AT THE SCOTIABANK CENTRE
Fight Pass at 6:30 p.m.
Ryan Janes vs. Gerald Meerschaert
FS 1 at 7 p.m.
Jack Marshman vs. Thiago Santos
Reginaldo Vieira vs. Alemann Zahabi
Carla Esparza vs. Randa Markos
Santiago Ponzinibbio vs. Nordine Taleb
Paul Felder vs. Alessandro Ricci
Gina Mazany vs. Sara McMann
Cezar Ferriera vs. Elias Theodorou
Sam Sicilia vs. Gavin Tucker
Johny Hendricks vs. Hector Lombard
Derrick Lewis vs. Travis Browne
Raw will be Monday in Los Angeles at the Staples Center. Brock Lesnar is scheduled for the show and Big Show vs. Braun Strowman is the only match announced. There will also be a Smackdown brand house show in San Diego.
Smackdown and 205 Live will be taped on Tuesday in Ontario, CA. Announced for the show is a Battle Royal for the WrestleMania title shot, which is some sort of an angle situation, Nikki Bella vs. Natalya falls count anywhere and Naomi vs. Alexa Bliss for the women's title.
---
FIGURE FOUR WEEKLY: 2/13/2017: Bray Wyatt's overdue WWE Championship win 
From nearly the moment The Wyatt Family debuted on the main roster, Bray Wyatt's place as a future WWE Champion seemed almost certain. The only surprising thing about Wyatt capturing the title is that it took until Sunday night at the Elimination Chamber, where he was finally presented as the force that WWE has all too often failed to portray him as over the last three-plus years... Subscribers click here to continue.
---
WRESTLING OBSERVER NEWSLETTER: February 20, 2017: WWE financials, death of Chavo Guerrero, more 
An update on the WWE's WrestleMania plans and then two PPV's leading to WrestleMania is the lead story in the new issue of the Wrestling Observer Newsletter. We update the situation with the Seth Rollins vs. HHH proposed match, new matches that have changed due to injuries, update injured talent and a new proposed championship match on the Mania show, as well as more on different planned matches.
We also look at plans for both Elimination Chamber and Fast Lane.
We've got full coverage of the New Beginning in Sapporo show headlined by Kazuchika Okada vs. Minoru Suzuki, with match-by-match coverage with star ratings, poll results and business notes. We look at the build up angle and the story behind the main event, and this week's show in Osaka.
We look at the big coup by WWE Studios working with Dwayne Johnson, a current WWE star being talked about for doing MMA, Kurt Angle talks wrestling in WWE, NXT Takeover Orlando notes, and lots of thoughts on the XFL documentary and key points that were not in.
We also have more WWE WrestleMania week plans, more on Mike Adamle and his battle against dementia and his background, update on a lot of WWE injuries, a surprise coach at the Performance Center and update on where that come from, and another WWE movie project.
We also have tons of notes on the wrestlers brought to the Performance Center this past week as well as other athletes for tryouts, including who they are and their backgrounds including some very unique prospects. We also look at the most-watched shows of the past week on the network as well as a rundown of all the WWE and NXT arena events this past week with both highlights and business notes.
---
ORDERING INFO: Order the print Wrestling Observer right now and get it delivered via mail, by sending your name, address, Visa or Master Card number and an expiration date to Dave Meltzer, or by using PayPal directing funds to Dave@WrestlingObserver.com. 
 
Rates in the United States are $13 for 4 issues, $32 for 12, $61 for 24, $101 for 40 and $131 for 52. In Canada and Mexico, rates are $14.50 for 4, $35 for 12, $67 for 24, $111 for 40 and $144 or 52. In Europe, you can get the fastest delivery and best rates by sending to moonsault@mediaplusint.com. For the rest of the world, rates are $16.50 for 4, $44 for 12, $85 for 24, $141 for 40 issues and $183 for 52. If you order by mail with a check, cash or money order (P.O. Box 1228, Campbell, CA 95009-1228), you can get $1 off in every price range.)
If you are a new subscriber ordering 24 or more issues, you can choose one free classic issue, or two free classic issues with a 40-issue subscription.
WON BACK ISSUE: January 24, 2000 Wrestling Observer Newsletter: WCW Souled Out review, WCW turmoil, more 
The most tumultuous four-day period in the recent history of World Championship Wrestling started with WCW getting the word that an injury would cause champion and main eventer Bret Hart to miss the Souled Out PPV. As dominos starting falling one by one, it ended with a new booker, the crowning of a new champion who asked to be released from his contract anyway, and his vacating the title voluntarily some 18 hours later and possibly with several wrestlers leaving the company... Subscribers click here to continue.
---
FRIDAY NEWS UPDATE
Very sorry to hear the news about the death of Jim Myers aka George Steele from kidney failure at the age of 79. Steele was an iconic character in pro wrestling, really more for his 80s role as a babyface with Elizabeth to modern fans. He was a main event heel in the WWWF, working mostly the summer months in the Northeast as he had a regular job as a high school teacher and wrestling and football coach in Madison Heights, MI. Even though he achieved considerable fame as a pro wrestler, he never gave up his teaching job until the 80s when the money he started to make made keeping his teaching job ridiculous. He was actually quite well regarded as a football coach in the 60s and 70s. During the 60s he would pretend at school that he wasn't George Steele in case anyone made the connection, as he never used the George Steele name in the area.
He did wrestle in Michigan under a mask as The Student in the 60s to keep his identity a secret (which was later the premise of a pro wrestling TV show with Lyle Alzado where he was a teacher in a show called "Learning the Ropes" who wrestled under a mask at night). Eventually he lost his mask in Michigan. Steele was also instrumental in starting the Pro Wrestling Hall of Fame that was located in Amsterdam, NY, now in Wichita Falls, TX. He was actually completely different from his character, a very intelligent man who was a strong promo until the decision was made by Vince McMahon that being a strong promo didn't fit his character.
He became a comedy figure, best known for the green tongue and eating turnbuckles. He once remarked to me that he regretted staying so long past his prime, but noted that it seems like everyone does that. He also branched out into acting. He had health issues dating back to the late 1980s when he suffered from Crohn's disease. It has been a very tough run for the profession with so many high profile deaths in recent weeks. Best wishes to his family.
Dana White told Lance Pugmire of the Los Angeles Times that Georges St-Pierre has signed a new deal,
confirming reports from earlier this week. As noted on our show, the fight being talked about is with Michael Bisping for the middleweight title sometime during the summer.
Cris Cyborg was given a retroactive TUE for Spironolactone, a diuretic she tested positive for in December. They ruled her usage was medically justifiable to treat her kidney issues. She has been pulled off the suspension list. We had talked about this and written about this since this news was expected. Expect UFC to attempt to make Cyborg vs. Germaine de Randamie for the featherweight title.
The biggest event of the weekend would be Bellator featuring Fedor Emelianenko's first U.S. fight in more than five years, against Matt Mitrione. Mitrione is actually a slight favorite in a fight that most feel with end quickly with one or the other getting a knockout.
Jeff Jarrett and Ed Nordholm, who are running TNA, met with ITV yesterday in the U.K. They were looking at a deal where Anthem would buy into the promotion and have certain roles. The goal is to make the ITV World of Sport show have television outside of the U.K.
WWE
On the WWE house shows this weekend, Kevin Owens and Chris Jericho were pulled from advertising for Dallas tonight and Bakersfield tomorrow. Owens is advertised for Long Beach on Sunday. Jericho is advertised for Raw on Monday, however. On the Smackdown side, Bray Wyatt, Randy Orton and John Cena are not listed on the Edmonton or Saskatoon shows, headlined by Dean Ambrose vs. Miz vs. A.J. Styles. All three are scheduled for the Monday night show in San Diego.
UFC / MMA
There appear to be a lot of things going on behind the scenes. Another ranked fighter, Nikita Krylov, was taken out of the ratings and is no longer on the roster. The company is cutting back on the roster. Krylov lost via choke to Misha Cirkunov, but was still ranked in the light heavyweight division and was known for exciting fights and quick wins. He was only 24 and had won five in a row prior to the loss to Cirkunov (who is also no longes coming off a loss to Benson Henderson, when the fight was stopped when he suffered a broken leg back in August. They also announced Michael Venom Page vs. Derek Anderson for the 5/19 show at SSE Wembley in London.
MISCELLANEOUS
All Pro Wrestling will be on iPPV on Fite TV tonight from Daly City, CA with Cody Rhodes vs. Pentagon Jr. and Will Cuevas vs. Zack Sabre Jr. The show starts at 10:30 p.m. Eastern time. Jeff Cobb and Joey Ryan are also on the show.
Fite TV also has a show on Sunday which is taped, with Jim Ross announcing and Jerry Lawler vs. Jeff Jarrett and Hardys vs. War Machine as the main events.
Tomorrow will be the 24th anniversary of the suicide death of Kerry Von Erich, at the age of 33. Kerry Von Erich figured to be one of the biggest stars of the 80s and 90s, as he was one of the biggest stars in pro wrestling by the age of 22, but drug issues and a motorcycle accident that caused him to lose much of one of his feet slowed him down. He was a remarkably charismatic wrestler.
TNA just made a contract offer to bring back Nick "Magnus" Aldis back. The deal hasn't been completed at press time but talks are significant.
Impact did 325,000 viewers last night, its best number since 12/15 and up 29 percent from the prior week.
Some new Evolve promos are up at: Ethan Page, Darby Allin
NWA Smoky Mountain Wrestling on 3/11 in Kingsport, TN at Sullivan South High School with Chase Owens defending his Southeastern title i the main event.
Jeff Cobb vs. Jake can be added to the lineup in yesterday's update for the 2/25 Evolve show in Queens, NY.
National Fighting Championships tomorrow night in Atlanta at Center Stage with Lawson McClure vs. Nathan Williams for the featherweight title. They also run 3/234 i Kennesaw, GA at the Electric Cowboy and 4/8 in Greenville, SC at the TD Convention Center.
The TV station Starz is close to picking up eight-episodes of a one-hour drama series called "Heels," about two brothers who fight over control of a small Georgia based independent promotion that their late father left behind. Paramount TV is behind the series.
Glory Kickboxing has a show on 2/24 in Chicago at the Sears Cetnre Arena is Artenm Vakhiot vs. Saulo Cavalari for the light heavyweight title plus a four-man one-night tournament to determine who faces the winner.
On last night's episode of the NBC sitcom Superstore, one of the female characters fell down and it led to a few lines about pro wrestling. The character said when she was a kid she wanted to be the Ultimate Warrior and had arm tassels and poofy hair. (thanks to Joe Puccio)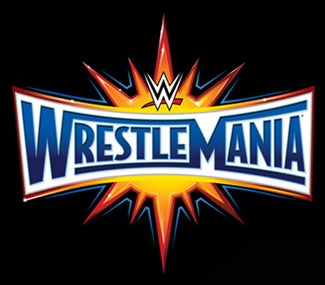 F4W / WO EMPIRE WRESTLEMANIA GROUP INFO
BUS INFO:
The Empire bus to WrestleMania will cost $50.00 and will be round trip from Rosen Inn at 9000 International Drive 32819 (a few blocks away from Wrestlcon).
The bus will leave at 4pm (time subject to change) for WrestleMania and will leave WrestleMania no later then one hour after the show. If you would like a seat email Ed at f4wfan@hotmail.com or message him on the BOARD~! for Paypal payment instructions.
DINNER INFO:
WHAT: Dinner at Texas de Brazil
WHEN: Friday March 31st
WHERE: 5259 International Dr Ste F1, Orlando, FL 32819 at 5 p.m. (they may open at 4:30 for us)
WHO: All your best empire buddies
DETAILS: The cost of the dinner will be $68.00 which includes the dinner, salad bar, soft drinks and tea, and dessert, tax and tip. This is a pre pay dinner and you can send payment to paypal at Srjaialaiot@yahoo.com (please send as a gift to a friend). Payments must be made by March 24th (if you wait until after that, Ed will charge an extra $5.00 for being a pain).
Today in Professional Wrestling History (2/17): Sid Vicious wins the WWF title
---
CONTACT INFORMATION
​