Daily Update: Nick Diaz, Gawker shut down, Tammy Sytch DUIs
By Dave Meltzer | @davemeltzerWON | Aug 18, 2016 5:34 pm
Nick Not in Nate's Corner
Nick Diaz will not be allowed to corner Nate Diaz on Saturday night against Conor McGregor. Everyone thought that Diaz's Nevada suspension had expired, but Bob Barnett of the commission told FOX Sports that Diaz is still suspended because he still has not paid $75,000 that he still owes from his $100,000 fine for his third failed marijuana test.  Unless he pays the fine, he also won't be allowed in Nate's dressing room, nor in the first six rows of ringside during the fight. Besides that story, a video of what happened at the Diaz-McGregor press conference is here.
WWE SummerSlam Events:
Friday, August 19: Hire Heroes USA Veteran Career Panel & Networking Event – SummerSlam Reading Celebration – WWE will host a Veterans Career Panel in support of Hire Heroes USA. WWE Chief Brand Officer Stephanie McMahon, WWE Superstars Mark Henry, Neville and Dana Brooke and WWE announcer Byron Saxton will be on-site to speak with veterans.
Friday, August 19: New York Stock Exchange Closing Bell (NYSE) – WWE Intercontinental Champion The Miz and WWE Superstars Big Show and Kane will ring the Closing Bell at the New York Stock Exchange.
Friday, August 19: Tapout Fitness Workout – WWE Superstars Alicia Fox, Natalya, Naomi, Lana and Summer Rae will lead a Tapout Fitness Workout followed by an exclusive health and fitness Q & A moderated by television personality Maria Menounos at the Tapout Fitness Center in Manhattan.
Friday, August 19 & Saturday, August 20: Superstar Meet and Greets – WWE World Champion Dean Ambrose, WWE Women's Champion Sasha Banks, WWE Tag Team Champions The New Day, Seth Rollins, AJ Styles, Kevin Owens, Charlotte, Randy Orton, Roman Reigns, Enzo Amore and Big Cass.
Saturday, August 20: One World Observatory Visit – Kevin Owens, Daniel Bryan, Natalya, Carmella, Jimmy Uso and Jey Uso will visit One World Observatory positioned on top of One World Trade Center, the tallest building in the Western Hemisphere, to tour the exhibits and learn about the historic building.
Saturday, August 20: NXT TakeOver: Brooklyn II – Samoa Joe defends the NXT Championship against Shinsuke Nakamura for the first time ever. Plus, Asuka defends against former champion, Bayley; Johnny Gargano and Tommaso Ciampa challenge NXT Tag Team Champions The Revival; and the much anticipated in-ring debut of Bobby Roode when he faces Andrade "Cien" Almas.
Sunday, August 21: SummerSlam – "The Viper" clashes with "The Beast" when Randy Orton goes one-on-one with Brock Lesnar. Plus, Finn Bálor vs. Seth Rollins for the right to be called the first WWE Universal Champion; Dean Ambrose defends the WWE World Championship against Dolph Ziggler; Sasha Banks defends her WWE Women's Championship against Charlotte; and John Cena faces AJ Styles.
Monday, August 22: Monday Night Raw – WWE Monday Night Raw at the Barclay's Center, where fans can see the fallout from SummerSlam.
THE ROUND-UP
---
---
Figure Four Weekly: August 17, 2016; Buff Bagwell sues WWE for unpaid Network royalties - When Rene Dupree's lawsuit against WWE over WWE Network royalties was quickly dropped a few months ago, the question coming out of it was not if there would be another such lawsuit, but when and with whom as the next plaintiff would be. The answers? August 9th and Marcus "Buff" Bagwell... Subscribers click here to continue reading.
F4W YouTube Page: Tons of clips and full free audio shows that you can tell your friends about, and much more to come! Make sure you subscribe today!  
---
Wrestling Observer Newsletter: August 22, 2016; WWE Summerslam/UFC 202/NXT Takeover previews, G1 Climax review, tons more -
The biggest weekend of the summer, featuring one of UFC's biggest fights in history, WWE's third biggest show of the year, what theoretically is NXT's biggest show of the year (although in reality it is its second biggest), as well as the sixth Super J Cup in history, runs from 8/19 to 8/21.
The big event is UFC 202 on 8/20 at the T Mobile Arena, featuring a rematch of the biggest money fight in company history–Conor McGregor vs. Nate Diaz. Their first fight, held on 3/5 in Las Vegas, did 1.6 million buys on PPV, the largest non-boxing PPV event in history. With Diaz winning, the feeling is a rematch would only be bigger. But for a number of reasons, there didn't appear to be the excitement level expected... Subscribers click here to continue reading.
---
Order the print Wrestling Observer right now and get it delivered via mail, by sending your name, address, Visa or Master Card number and an expiration date to Dave Meltzer, or by using Paypal directing funds to Dave@WrestlingObserver.com. 
 
Rates for the United States are $13 for 4 issues, $32 for 12, $61 for 24, $101 for 40 and $131 for 52. In Canada and Mexico, rates are $14.50 for 4, $35 for 12, $67 for 24, $111 for 40 and $144 or 52. In Europe, you can get the fastest delivery and best rates by sending to moonsault@mediaplusint.com. For the rest of the world, rates are $16.50 for 4, $44 for 12, $85 for 24, $141 for 40 issues and $183 for 52. If you order by mail with a check, cash or money order (P.O. Box 1228, Campbell, CA 95009-1228), you can get $1 off in every price range.)
If you are a new subscriber ordering 24 or more issues, you can choose one free classic issue, or two free classic issues with a 40-issue subscription.
Wrestling Observer Newsletter BACK ISSUE: July 12, 1999; Chris Jericho signs with WWF, ECW to air on TNN, tons more - Details on Chris Jericho signing with WWF, ECW programming to air on TNN, plus tons more... Subscribers click here to continue reading.
---
---
THURSDAY NEWS UPDATE
We have a story up on the front page on the death of Scott Williams. I'm still pretty much in shock over it. This came on the heels of the death of Chael Sonnen's newborn girl yesterday so this has been a pretty terrible week. We're also sad to report the death of D.C. Dillinger of New England Championship Wrestling, who was the former tag team  partner of Eddie Edwards.   
Ad Age did a story on SummerSlam sponsorships which include Cricket Wireless, KFC, Jolly Rancher, DiGiiorno and Mountain Dew. The story claimed a lot of stats, one of which was that WWE broadcasts to nearly 13 million U.S. wrestling fans a week. I don't know where 2.9 (Raw viewership) + 2.5 (Smackdown viewership) and perhaps another 1.1 (Network subscribers), most of who are the same, ads up to 13.
Gawker.com, the flagship site of Gawker Media, told its employees today that the site was being shut down. The Gawker Media company was sold earlier in the week to Univision. Nick Denton told the staff this afternoon at the company headquarters in New York. Employees were told that they will all have jobs, although the jobs could be at Univision after the sale goes through. Short-term most will be given jobs at other Gawker Media sites. (thanks to Chris Cruise)
New Japan World put the Super J Cup back up on its listings for programming. It had been taken off the listings for a few days. The show airs at 2 a.m. Eastern and 11 p.m. Pacific from the Ariake Colosseum in Tokyo, or roughly one hour after UFC 202 ends. We'll have live coverage on the site of the show, which also should heat up the new aspect of the New Japan vs. NOAH rivalry that got kicked off on Sunday.       
TMZ.com reported Tammy Sytch was sentenced to 90 days in jail for her three DUI charges from last year in Pennsylvania, but the judge ruled that her 97 days in rehab this year count as time served so she'll have no additional time. She also was sentenced to five years probation, bi-weekly alcohol testing, 125 hours of community service and $2,100 in fines. She was also told this is a zero tolerance probation, and any kind of issue and she'll be put in jail.
World Wrestling Entertainment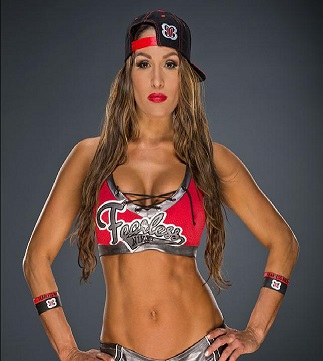 Nikki Bella was cleared today to return to the ring, although not in a full-time capacity, after her neck surgery, according to Pro Wrestling Sheet.
This is a great article by Kevin Eck looking at booking an LGBT wrestler in WWE and his attempts to do so when on the creative team.
Eva Marie was suspended by WWE for violating the company's Wellness Policy. WWE has confirmed the story but did not release the specifics of the violation. No word on which woman will replace her in the 6 woman tag team match. 
The presale for the 10/3 Raw show at the Staples Center in Los Angeles ends at 10 p.m. Pacific tonight with the code term LAVIP. Tickets go on sale to the public at 10 a.m. tomorrow.
For the No Mercy PPV, the presale closes at midnight tonight. That show is on 10/9 at the Golden 1 Center in Sacramento with the code word: WWEFAN
The same goes for the 10/11 Smackdown show at the SAP Center in San Jose with the code word: SANJOSE
A story on this weekend's shows in AM New York is here.
A story on Enzo & Cass is on CBS Sports is here.
USA Today on Big Cass here.
UFC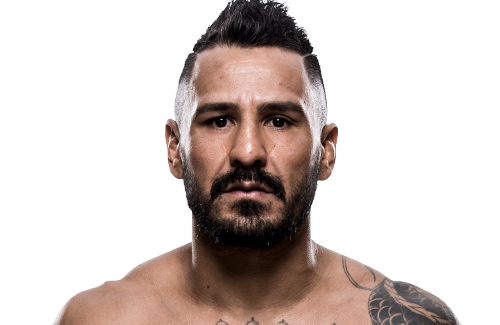 Francisco Rivera was announced as having a potential anti-doping violation from USADA. He is claiming that he ate tainted meat in Mexico, which lead to the failure.
AM New York on Anthony Rumble Johnson is here.
The featherweight fight between Georgi Karakhanyan and Bubba Jenkins that was originally scheduled for the Spike.com prelims at next weekend's Bellator 160 has been moved to the main card.
Manny Gamburyan is out of his fight at the UFC Fight Night show in Hidalgo next month. Stepping in to face Alejandro Perez (17-6) is the debuting Albert Morales (6-0), who fought twice in Bellator scoring finishes in both fights
Gilbert Melendez discusses bottle-throwing altercation at press conference "Nate do anything wrong? No. I thought he made a very smart decision..."
Submission Radio talked with Richard Perez in an exclusive interview to discuss what exactly happened during the UFC 202 press conference, Nate Diaz's weight and if a trilogy fight makes sense if Diaz beats McGregor again.
OLYMPIC WRESTLING
Helen Maroulis earlier today became the first woman wrestling gold medalist in the history of the country, and she only had to beat the single greatest woman wrestler who ever lived, Saori Yoshida to do so. Maroulis won 4-1 this afternoon. Yoshida had only lost two matches since 2002, and held the all-time record for wrestling, male or female, with a combined 16 world championships and Olympic gold medals, but won her first silver medal of her career today.
Dori Yeats, who has done some pro wrestling with Great North Wrestling in Canada, placed fourth in the 152 pound weight class in women's freestyle wrestling, just missing medaling, after losing 2-1 to Jenny Fransson of Sweden yesterday in going for a bronze medal. Earlier in the competition, she had lost to Sara Dosho of Japan, who ended up taking the gold medal. Her father, Doug Yeats, went to five Olympics as a wrestler. 
Jordan Burroughs, who is the best male candidate for a gold medal from the U.S. (he won gold in 2012) at 163 pounds, and Daniel Dennis at 125.5 pounds, will compete tomorrow. Burroughs is the top seed. Burroughs has won 129 out of his last 131 matches.
MISCELLANEOUS
A correction from the Observer. The WCPW iPPV on 10/6 will be headlined by Kurt Angle against the winner of a Rumble that takes place on 8/25. Angle vs. Cody Rhodes will be taking place on a 10/8 show in Manchester, UK at the Ice Blades Arena. The iPPV, which will be announced by Jim Ross and Jim Cornette, has Angle vs. the Rumble winner, Jay Lethal vs. El Ligero and Doug Williams vs. Rhodes.
Tickets go on sale next week for ROH Supercard of Honor which will take place on the Saturday night before WrestleMania, on 4/1 in Lakeland, FL at the Civic Center with a 6 p.m. bell time. There will be talent from ROH, CMLL and New Japan on that card. 
A video look at Tim Thatcher going into this weekend's Evolve shows is here.
Rizin announced that former K-1 kickboxer Minoru Kimura will make his MMA debut on the 9/25 show against former Pride fighter Charles "Krazy Horse" Bennett (29-30-2).
All Pro Wrestling tomorrow night at the Pagelli Events Center in Daly City, CA with Brian Cage, Nicole Savoy, MVP and Sean Waltman.
Nova Pro Wrestling on 9/16 in Fairfax, VA at the Jewish Community Center with Sonjay Dutt vs. Logan Laroux and Brittany Blake vs. Mia Yim (Jade) plus Tim Donst and the Bravado Brothers.
Global Force Wrestling will be doing a show for the two teams at the Franklin American Mortgage Music City Bowl football game at a private party in December.
Kevin Nash, Scott Hall, Sean Waltman, Honky Tonk Man, Konnan and Disco Inferno will be at the Stockton Con on Saturday and Sunday at the Stockton Arena.
MCW has a major legends convention on 9/24 at the MCW Arena in Joppa, MD at 10 a.m. featuring Bret Hart, Jimmy Hart, Howard Finkel, Honky Tonk Man, Hillbilly Jim, Paul Orndorff, Greg Valentine, Jim Ross, Bill Apter, Brutus Beefcake, Bob Orton, Tito Santana, Jim Neidhart, Tammy Sytch, Magnum T.A. and even Dennis Stamp.
BANG Pro Wrestling with Dory Funk Jr. on Saturday at 7 p,.m. at the Bang TV Sound Stage in Ocala, FL.  For ticket info you can call 352-895-4658.
CMLL from Monday night in Puebla:  King Jaguar & Meyer & Star Jr. b Artillero & Fuerza Chicana & El Hijo del Signo, Astral & Asturiano & Electrico d Demus 3:16 & Espiritu Maligno & Pierrothito, Fuego & Stigma & Stuka Jr. b Fujiin & Raijin & Okumura, Black Tiger b Ares in a mask vs. mask match, Cavernario & Felino & Mr. Niebla b Atlantis & Mascara Dorada & Mistico, Ultimo Guerrero b Shocker to retain the NWA Historic middleweight title.
Promociones del Valle tomorrow night in Tijuana at the  Auditorio has Blue Demon Jr. & Mascara Aerea & Tinieblas Jr. vs Fuerza Guerrero & El Hijo del Solitario & Pirata Morgan, plus Bestia 666 & Paka & Rey Hours (Dragon Azteca Jr. in Lucha Underground) vs. Histeria & Los Traumas I & II (sons of Negro Navarro) (thanks to Kris Zellner)
CZW on 9/10 in Voorhees, NJ at Flyers Skate Zone with a doubleheader with a WSU Women's show at 4 p.m. that day and the men's show at 8 p.m.
Superkick'd Pro Wrestling Rock show tomorrow night in Toronto at The Great Hall with eight matches featuring Tommy End.
Nick "Magnus" Aldis defends the GFW title against Matt Hart of the Hart Family on 9/25 in Calgary for CWE.
NWA Smoky Mountain Wrestling on 9/17 in Kingsport, TN at the Civic Auditorium.
Jushin Liger & Jeff Hardy's first match ever as a tag team will be on 8/25 in Pomona, NY at the Palisades Credit Union Park against Mike Bennett & TK O'Ryan for Northeast Wrestling as part of NEW's biggest weekend of shows this year.
TNA's Jessie Godderz will be a part of tomorrow night's episode of Big Brother on CBS. He will be part of a competition called "Dunk the Hunk." So I guess that means he's the guy in the dunk tank.
UIPW on 9/3 in Los Angels at the Clela Arena at 826 Clela Ave. in East Los Angeles with Teddy Hart & Coa Azul vs. Psicosis & Mariachi Loco.
Former WWE developmental wrestler and NWCA All-American wrestler and MMA fighter Josh Woods is taking bookings through Bill Behrens at showbis@aol.com. Blue Meanie & Stevie Richards are taking bookings both together and separate, as is Nova (Mike Bucci). Others stars available include Kevin Nash, Sean Waltman, Scott Hall, DDP, Eric Bischoff, P Dog, Drew Galloway, Shane Helms, Tommy Dreamer, Al Snow, Ricochet, Bull James, Sam Shaw, Shannon Moore, Rick Steiner, Curtis Hughes, Nunzio, Tony Mamaluke and Jimmy Rave. They are also taking international bookings only for Jay Lethal, Christopher Daniels and Frankie Kazarian.
Hoosier Pro Wrestling on 9/3 in Columbus, IN at the 4-H Arena.
AAW tomorrow night in Merrionette Park, IL at 115 Bourbon Street has John Morrison vs. Sami Callihan, AR Fox vs. Jack Evans for the Heritage title, Eddie Kingston & Homicide vs. Mason & Devin Cutter, Chris Hero vs. Shigehiro Irie, Heidi Lovelace & Davey Vega & Mat Fitchett vs. Jessicka Havok & Dave Crist & Jake Crist, Team Tremendous vs. Trevor Lee & Andrew Everett, Ricochet vs. Dezmond Xaver and Josh Alexander vs. Moose vs. Kongo Kong vs. Matt Cross.  
Mark Haskins and Jack Gallagher (Cruiserweight Classic), Zack Sabre Jr. Mark Andrews and more will be part of the Progress Wrestling team in a Smash vs. Progress Canada vs. UK show on 9/17 and 9/18 in Toronto at the Franklin Horner Community Center.
Lucha TO on 8/27 at the Benelife Wellness Centre in Toronto with Lince Dorado and a grappling exhibition.
VCW on 10/1 in Toronto at the Super Wonder Gallery.  
A story on independent wrestling in Portland, OR is here.
RESULTS: Aug 14th, DEATHPROOF TOURNAMENT, exclusively at the Rockpile, 5555 Dundas St W, Etobicoke, Ontario: Quick Results: "Prince of Pain" Aiden Rayne defeated "Bone Crusher" Steve Brown, "Young Money" Holden Albright defeated "Prince of Pain" Aiden Rayne, "Horror Show" Shaunymo defeated "Dirty Money" Eddie Sappalucci, Viking defeated "Indestructible" Joe Ettell in a Hell's Kitchen Match, "Your Hardcore Hero" The Green Phantom defeated "Big Money" Matt Cash, "Hipstar" Zakk Atticus vs Freddie Mercurio ended in a time limit draw, SUDDENDEATHPROOF Karaoke Showdown ended in a draw, "Horror Show" Shaunymo defeated "Prince of Pain" Aiden Rayne, Viking defeated "Your Hardcore Hero" The Green Phantom, Rob Rage & Mr. Saki defeated D-Man Parker, PJ & Nick Wildey, "King Of Pain" Warhed defeated "OG" Tarik to win the Deathproof Fight Club Championship, "Horror Show" Shaunymo defeated Viking in the Deathproof Tournament Final. DEATHPROOF returns to the Rockpile Dec 4th/
RESULTS: Classic Championship Wrestling Stirling Fair, Aug 14: Rob Rage defeated The British Brawler, post match Rage demanded a second opponent. Bearicade defeated Rob Rage, Jewells Malone defeated Jesse Amato, Kid Supremo Fantastico defated Mr. Atlantis, Team Four Scoops (Jake O'Reilly and KC Spinelli) defeated The Law and Aria "Wild" Sapphire.
Watch NECW TV online 23: A Tribute to D.C. Dillinger. We present to you a special edition of New England Championship Wrestling TV Online - a tribute to the late D.C. Dillinger, who passed away unexpectedly this past Sunday, August 14th.
We are sorry to hear of the death of a young Italian wrestler, Stefano de Vincentiis, ring name La Creatura (the creature). He was 24 years old, he worked for the XIW (Xtreme Italian Wrestling) as a trainee and manager, his last appearance was on November 21st, 2015 where he managed Dragorion in a losing effort against Wolfman. The cause of death is unknown. (thanks to Alessio Garbini)
Former WWE Tag Team Champion Doug Basham was the latest guest on the Pancakes and Powerslams Show. Basham had much to say about his time in WWE and OVW, winning multiple title for both promotions. He also briefly commented on his stint with TNA. Doug Basham found success in Ohio Valley Wrestling as The Machine, and then without the mask going by his real name. His achievements in OVW allowed him to get called up to the main roster, teaming with fellow OVW alum The Damaja, who became Danny Basham.
SUMMER EVENTS CALENDAR
With just a few days to go until WWE SummerSlam, it is almost time for the F4W Empire's third biggest yearly event, Super China Buffet Day~! To participate, simply visit a Super China Buffet (any buffet will do) with your friends and family in YOUR area and tell us about it in the Empire Get-Together forum on The Board~!
AUGUST
 ROH: DEATH BEFORE DISHONOR XIV PPV; 6:00pm PDT, Friday August 19
Sam's Town Live, 5111 Boulder Highway - Las Vegas, NV 89122. Tickets.
ROH WORLD CHAMPIONSHIP: ADAM COLE vs JAY LETHAL (c)
19 - AAW; 115 Bourbon Street, 3359 w 115th Street Merrionette Park, IL, 8:00pm Bell Time, tickets. Trailer for our last show: United We Stand.
19 - We Watch Wrestling: LIVE podcast recording; Copper Still 4485 Beverly Blvd, Los Angeles, CA 90004
19 - Superkick'd Pro Wrestling Rock Show: Blazed; The Great Hall, 1087 Queen Street West, Toronto, Ontario M6J 1H3
19 - House of Glory Wrestling; Jamaica, NY, The Hardys, Drew Galloway, Ethan Carter III and Mickie James will appear.
19 - Pure Wrestling Association: VIEX, Nanaimo, British Columbia
20 - Empire State Wrestling; St. Johnsburg Fire Hall, located at 7165 Ward Road, North Tonawanda, NY featuring extreme wrestling icon Raven. Bell time is 6 p.m. Tickets.
20 - Border City Wrestling: Heatwave; Royal Canadian Legion Col. Paul Poisson Branch 261, 12326 Lanoue Street, Tecumseh, Ontario N8N 1N3. Our regular ticket outlets (P-Jays Variety, Helou's Sports Cards, & Silver Tee Golf) - Border City Wrestling will be conducting a professional wrestling seminar before the BCW Heatwave show, with one of the greatest minds in the history of the wrestling business, Uncle Zeb Colter himself, Dutch Mantell! The seminar will start at Noon. The cost is $60.
20 - Pure Wrestling Association: VIEX, Nanaimo, British Columbia
20 - LIVE PRO WRESTLING! "FIGHTING BACK 6: WRESTLING WITH CANCER"; Vanier Columbus Club
260 McArthur Ave, Ottawa, Ontario, Canada
20 - Pure Wrestling Association: Carrotfest, Bradford, Ontario; Featuring Brutus the Barber Beefcake. Free 11:30am event. Plus, 2015's Carrot Cup will be airing in Cambridge, Kitchener, Waterloo, Brantford, Guelph and Stratford on Rogers TV 20 on August 19th at 9pm.
20 - ROH: National TV Taping; 6:00pm PDT, Sam's Town Live, 5111 Boulder Highway, Las Vegas, NV 89122. Tickets. ROH World TV Championship: Shibata will face the winner of the Mark Briscoe vs Bobby Fish match from Death Before Dishonor.
20 - Fighting Back 6: Wrestling with Cancer; Vanier Columbus Club, 260 McArthur Ave, Ottawa, Ontario, Canada
20 - Reality of Wrestling: Summer of Champions 3; Featuring Kurt Angle, from the World Gym Arena in Texas City, TX. The event is preceded by a VIP Meet and Greet session to feature WWE Hall of Famer Booker T, Kurt Angle and Queen Sharmell. Tickets. Proceeds will be going to the Booker T Fights For Kids Foundation.
20 - Best In The West; Fresno, CA, VFW Hall #8900, located at 3585 N Blythe, Featuring Jeff Cobb, Joey Ryan, and Mustufa Saed.
20 - NXT: Takeover at the Barclays Center in Brooklyn, NY. Samoa Joe vs Shinsuke Nakamura; Asuka vs Bailey; Revival vs Ciampa and Gargano
 UFC 202 - DIAZ vs. MCGREGOR 2, Saturday, August 20, from Las Vegas, NV
Can Nate the Great go two and zero against the Conor, or will the Notortious McGregor even the score?
F4W SUPER CHINA BUFFET DAY! Sunday, August 21
Each year, groups of WWE fans (not a requirement) get together in the name of SummerSlam for a Sunday afternoon meal and then continue the fun at a viewing location to watch the WWE's summer classic. Our own Bryan Alvarez hosts a buffet and viewing party in his area of Seattle, as do many other Empire members all across the globe. Alvarez claims that everyone is welcome, so feel free to show up unannounced. Check out the Empire-Get Together forum NOW to see where your local group is meeting. If there is not any nearby, start your own, and make a post about it! A good time will be had by all.
WWE: SUMMERSLAM; The Barclays Center, Sunday, August 21, Brooklyn, New York 
It will be the twenty-ninth event under the SummerSlam chronology and the second consecutive SummerSlam to be hosted in the Barclays Center.
21 - Pure Wrestling Association: VIEX, Nanaimo, British Columbia
21 - NWX: Live Pro Wrestling at the CWF Wrestling School on 20 Hartzel Rd in St Catharines
21 - SMASH Wrestling: Super Showdown IV; Pickering, Ontario, Pickering Recreation Complex, 1867 Valley Farm Road, Pickering, Ontario L1V 3Y7. Tickets
21 - Octagon & Tinieblas Jr. vs. Fuerza Guerrera & Pirata Morgan headlines in Houston at the Arena Theater.  
25 - Northeast Wrestling "Rumble in Rockland": Provident Bank Park (1 Provident Bank Park Drive) in Pomona, NY, 7:30 p.m. A meet and Greet autograph session with the stars at 4:30 p.m. First-time ever: Jushin "Thunder" Liger and Jeff Hardy team together. Plus, Ryback, Broken Matt Hardy, Booker T, Michael Bennett, Mandy Leon, and more. Tickets.
26 - Northeast Wrestling "Wrestling Under the Stars": Wahconah Park in Pittsfield, MA Bell time is 7 p.m.  Autograph session at 4 p.m. Cody Rhodes w/ Brandi Rhodes vs. Michael Bennett. Mick Foley, Jeff and Matt Hardy, Jushin "Thunder" Liger, Jerry "The King" Lawler, Jim "The Anvil" Neidhart, Mandy Leon, and more. Tickets.
26 - We Watch Wrestling: LIVE podcast recording; The Wythe Hotel 80 Wythe Ave, Brooklyn, NY 11249. Tickets.
26 - All Star Wrestling; Cloverdale, BC at the Cloverdale Fairgrounds Alice McKay Building,
7:30 PM – 10 PM, Doors open at 630pm, Cloverdale Fair Grounds. Alice McKay Building, 6050 A, 176 St.
Surrey, British Columbia V3S 4E7
26 - Absolute Intense Wrestling; Our Lady of Mt. Carmel, 1355 W. 70th St. Cleveland, OH
26 - Conflict Wrestling: Black or White; 7 PM - 10 PM, Moose Lodge, 655 Wabanaki Dr, Kitchener, Ontario N2C 2G3. Tickets available.
26 - Bellator 160; The Pond in Anaheim, live on Spike TV, Benson Henderson vs Patricio Pitbull Freire
27 - ROH: Field of Honor; Brooklyn, NY, MCU Park, ROH World Championship 4 Corner Survival: ROH World Champion: Jay Lethal vs. Adam Cole vs. Tetsuya naito vs. Hiroshi. Tickets.
27 - Northeast Wrestling: FREE four match show on 8/27 at 11 a.m. at the New Windsor Community Day, Kristi Babcock Memorial Park (660 Mt. Airy Road, New Windsor, NY 12553).
27 - Northeast Wrestling "Wrestling Under the Stars 5": Dutchess Stadium, Wappingers Falls, NY. Bell time is 7 p.m. with an autograph session at 4 p.m. Kurt Angle vs. Cody Rhodes and Jushin "Thunder" Liger vs. Jeff Hardy, Jerry "The King" Lawler vs. Brooklyn Brawler. Tickets.
27 - Battlearts: Summer Heat; 4880 Tomken Road, Mississauga, Ontario L4W 1J8
27 - LuchaTO at the Benelife Wellness Centre, 68 Tycos Drive, Toronto, Ontario, M6B 1V9
27 - UFC FIGHT NIGHT: Maia vs. Condit; Vancouver, BC.
28 - Northeast Wrestling "Thunder": The NEW Arena (40 Peck Road) in Bethany, CT at 4 p.m. Cody Rhodes vs. Sami Callihan. Jushin "Thunder" Liger vs. Travis Gordon. War King Hanson vs. Kamaitachi. TK 'O Ryan versus Brian Anthony. Northeast Wrestling Tag Team Champions The Battles versus So Over. DIJAK and more. Tickets.
28 - Steel City Pro Wrestling: End Game; 222 Queenston Rd, Hamilton, ON L8K 1G6, Canada
28 - Destiny wrestling: Summer Heat; Battlearts Wrestling Academy. Featuring MOOSE!
SEPTEMBER
1 - AAW; Berwyn Eagles Club, 6309 W 26th St Berwyn, IL, 7:30pm Bell Time
2 - MOONSHINE BRANDED WRESTLING: Italo-Canadian Hall, 1101 DiPietro Street, Fort Erie, Ontario, Canada, Doors @ 6:00p Bell @ 7:00pm, Tickets: $10 CDN or $5 USD
3 - UFC Fight Night: Arlovski vs. Barnett; Hamburg, Germany
3 - ACE Collision Course: Morgan Jr. Arena, Wallington, NJ, MAIN EVENT: ACE Heavyweight Championship: TJ Marconi (c) vs Archadia
6 - SMASH-WRESTLING, Oshawa Music Hall, 39 King St E, Oshawa, Ontario L1H 1B2. Tickets Available.
10 - Pure Wrestling Association: COWEX – Duncan, British Columbia
10 - New England Fights 25: HEROES & VILLAINS; Lewiston, MA. Tickets.
10 - Barrie Wrestling: Back to School 3; 49 Ferris Lane, Barrie, Ontario, Canada
10 - UFC 203: Miocic vs. Overeem; Cleveland, Ohio
16 - Pure Wrestling Association: Lake Cowichan, British Columbia
16 - Smash vs Progress: Uncensored; Oshawa Music Hall, Oshawa, Ontario. Must be 19+ to attend.
16 - Pure Wrestling Association: Private Event in Ontario
16 - ROH: Reloaded Tour; Pittsburgh, PA, Stage AE, 7:30 pm, tickets
17 - Pure Wrestling Association: Alpine Club – Kitchener, Ontario
17 - Pure Wrestling Association: Courtenay, British Columbia
17 - ROH: Reloaded Tour; Lockport (Buffalo), NY, 7:00 pm, tickets
17 - UFC Fight Night: Poirier vs. Johnson; Hidalgo, Texas, State Farm Arena
17 and 18 - SMASH VS PROGRESS: Smash Wrestling welcomes our friends from Progress Wrestling, England's biggest wrestling company.
18 - Pure Wrestling Association: Gold River, British Columbia
18 - Alpha-1 Wrestling presents #‎Matrats2
TODAY IN PROFESSIONAL WRESTLING HISTORY (8/18): 
---
​