Daily Update: Paige, Southpaw Regional Wrestling, McGregor
By Joseph Currier | @josephcurrier | Mar 18, 2017 5:34 pm
THE ROUND-UP
The Latest from the F4W Staff
NEWS
AUDIO
Tonight has WWE Raw in Allentown, PA and SmackDown in Albany, NY. We're looking for reports on both of those shows.
NCAA TOURNAMENT FINALS FROM THE SAVVIS CENTER IN ST. LOUIS ON ESPN AT 8 P.M. EASTERN TIME
WORLD SERIES OF FIGHTING AT 11 P.M. EASTERN ON NBC SPORTS NETWORK FROM THE TURNING STONE RESORT IN VERONA, NY 
Bekbulat Magomedov (17-1) vs. Donavon Frelow (6-1) for vacant bantamweight title
Lance Palmer (11-2) vs. Andre Harrison (15-0) for the featherweight title
Blagoi Ivanov (14-1) vs. Shawn Jordan (19-7) for the heavyweight title
PWG FROM RESEDA, CALIFORNIA TONIGHT
Shane Strickland vs. Dezmond Xavier
Adam Cole vs. Sami Callihan
Keith Lee vs. Brian Cage
Jeff Cobb & Matt Riddle vs. Dave & Jake Crist
Lio Rush vs Trevor Lee
Zack Sabre Jr. & Marty Scurll vs. Chuck Taylor & Trent Baretta
Young Bucks vs. Rey Fenix & Penta 0M vs. Ricochet & Matt Sydal for PWG tag titles 
NEW JAPAN CUP SEMIFINALS LATE SATURDAY NIGHT AT 2 A.M. EASTERN TIME ON NEW JAPAN WORLD
Bad Luck Fale vs. EVIL
Tomohiro Ishii vs. Katsuyori Shibata
Sunday has WWE Raw in Hershey, PA and SmackDown in Allentown, PA.
NEW JAPAN CUP FINALS LATE SUNDAY AT 2 A.M. EASTERN ON NEW JAPAN WORLD
Bad Luck Fale vs. EVIL winner vs. Tomohiro Ishii vs. Katsuyori Shibata winner
Raw will be Monday night in Brooklyn at the Barclays Center with Roman Reigns vs. Braun Strowman advertised, plus a Chris Jericho Highlight Reel and locally advertised is Jericho & Sami Zayn vs. Kevin Owens & Samoa Joe. SmackDown's Monday night house show will be in Worcester, MA.
SmackDown & 205 Live will be taped on Tuesday night in Uncasville, CT at the Mohegan Sun Casino.
---
FIGURE FOUR WEEKLY: 3/13/2017: Impact Wrestling's identity problem
With the departure of The Hardys and the beginning of a new era, the promotion formerly known as TNA Wrestling is once again trying to establish a new identity. That began on the first episode of Impact under the new regime, where they officially ditched the name TNA in favor of Impact Wrestling and promised to make the company great. Changes in ownership and creative as Anthem Sports & Entertainment took over meant that a rebrand was inevitable, but the timing comes just as TNA was finally starting to carve out a unique place in the pro wrestling landscape... Subscribers click here to continue.
---
WRESTLING OBSERVER NEWSLETTER: March 20, 2017: Situation with Broken Matt Hardy and Anthem Sports, Wrestlemania card, more
This is a major news issue of the Wrestling Observer, with lead stories including full details on the legal questions regarding the Hardys' gimmick, why Impact made the move they did, with the arguments from both sides and why they happened when they did.
Also look at the U.K. television battle with updates on ITV and WWE plans in the market.
There is a rundown of the 2018 WrestleMania main event as currently planned and long-term goals for the company and the top talent.
A WrestleMania show update for this year is included.
News on top talent leaving WWE after WrestleMania, NXT to Europe, Nakamura main roster update, Dwayne Johnson talks WrestleMania, several WWE injury updates, John Cena's schedule, a look at wrestlers and other athletes WWE had in camp this past week including an Olympic silver medalist, WWE Hall of Fame, Jack Swagger, post-WrestleMania plans, WWE value and most watched shows on the WWE Network, is all inside.
Check out a full rundown of all the WWE and NXT live events over the past week with business notes, results and highlights.
Other major stories are on the New Japan Cup, the state of ROH talent and popularity, the 15th anniversary show coverage, who was Dennis Stamp, just how big a difference PEDs are in UFC, how much the top executives and the McMahon family earned last year, and the Japanese national poll on who the greatest pro wrestling stars ever to work Japan were.
This issue also contains a WrestleMania week schedule.
WWE & ITV's moves for television in the U.K. are examined, plus a major rundown of former and current ROH talent, what is happening with WWE, ROH business and full coverage of the PPV with match-by-match coverage and star ratings.
Coverage of the UFC show in Brazil over the past week as well as the WWE house show in Madison Square Garden is in this issue.
Details on the ratings for all of the national shows over the past week, including a breakdown of who was watching all of the WWE shows are inside.
Examine the results of the major league arena events held all over the world this past week, as well as notes on the various TV shows.
---
ORDERING INFO: Order the print Wrestling Observer right now and get it delivered via mail, by sending your name, address, Visa or Master Card number and an expiration date to Dave Meltzer, or by using PayPal directing funds to Dave@WrestlingObserver.com. 
 
Rates in the United States are $13 for 4 issues, $32 for 12, $61 for 24, $101 for 40 and $131 for 52. In Canada and Mexico, rates are $14.50 for 4, $35 for 12, $67 for 24, $111 for 40 and $144 or 52. In Europe, you can get the fastest delivery and best rates by sending to moonsault@mediaplusint.com. For the rest of the world, rates are $16.50 for 4, $44 for 12, $85 for 24, $141 for 40 issues and $183 for 52. If you order by mail with a check, cash or money order (P.O. Box 1228, Campbell, CA 95009-1228), you can get $1 off in every price range.)
If you are a new subscriber ordering 24 or more issues, you can choose one free classic issue, or two free classic issues with a 40-issue subscription.
WON BACK ISSUE: February 21, 2000: 1999 attendance numbers, WCW turmoil, tons more
For the year, WWF increased attendance 20%. Monday night Raw ratings for the year as an average increased from a 4.40 average in 1998 to a 6.04 average in 1999, a 37% increase. PPV buy rates for the year increased from a 1.02 average in 1998 to a 1.25 average in 1999 which is a 23% increase. In 1998, WWF sold out 33.5% of its house shows while the figure increased to 63% of its shows in 1999. Average live gate per arena show increased from $188,482 in 1998 to $286,495, a whopping 52% caused by a combination of the increase in attendance and an increase in average ticket price from $18.84 to $23.84... Subscribers click here to continue.
---
SATURDAY NEWS UPDATE
WWE
Pro Wrestling
UFC/MMA
In a moment that has gotten a lot of attention, Conor McGregor confronted ESPN boxing writer Dan Rafael at last night's Michael Conlan vs. Tim Ibarra fight. McGregor told Rafael that he was going to "shock the whole god damned world" when he beats Floyd Mayweather in their potential boxing match.
Dana White told TMZ Sports that Nick Diaz keeps turning down fights. White also suggested that Nate Diaz is waiting for a fight against Conor McGregor.
Ian Entwistle seemed to retire from MMA after a medical issue forced the cancelation of his fight against Brett Johns at the UFC's show in London today. Tom Breese vs. Oluwale Bamgbose also didn't happen because Breese was "unfit to fight" with what his manager said was a heart rate issue.
Today in Professional Wrestling History (3/18): WCW Greed
F4W / WO EMPIRE WRESTLEMANIA GROUP INFO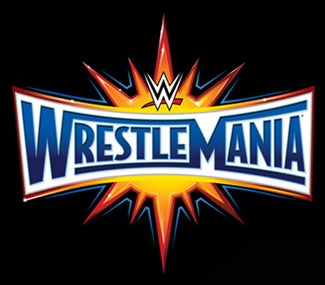 BUS INFO:
The Empire bus to WrestleMania will cost $50.00 and will be round trip from Rosen Inn at 9000 International Drive 32819 (a few blocks away from Wrestlcon). THERE ARE ONLY 5 SEATS LEFT!
The bus will leave at 3:30pm (time subject to change) for WrestleMania and will leave WrestleMania no later then one hour after the show. If you would like a seat email Ed at f4wfan@hotmail.com or message him on the BOARD~! for Paypal payment instructions.
DINNER INFO:
WHAT: Dinner at Texas de Brazil
WHEN: Friday March 31st
WHERE: 5259 International Dr Ste F1, Orlando, FL 32819 at 5 p.m. (they may open at 4:30 for us)
WHO: All your best empire buddies, including BIG DAVE MELTZER
DETAILS: The cost of the dinner will be $68.00 which includes the dinner, salad bar, soft drinks and tea, and dessert, tax and tip. This is a pre pay dinner and you can send payment to paypal at Srjaialaiot@yahoo.com (please send as a gift to a friend). Payments must be made by March 24th (if you wait until after that, Ed will charge an extra $5.00 for being a pain).
Pro Wrestling Tees is now carrying our latest line of F4W shirts. Support the Empire~! Grab yours today!
---
CONTACT INFORMATION
​