Daily Update: Sakuraba vs. Cro Cop, Mr. Fuji passes away, Condit's future
By Dave Meltzer | @davemeltzerWON | Aug 28, 2016 5:03 pm
THE ROUND-UP
The latest from the F4W Staff
ROH Field of Honor live results: Cole vs. Lethal vs. Tanahashi vs. Naito - Did Adam Cole continue his title reign or did the four-way prove fatal for the newest ROH World Champion? 
UFC Vancover Observer Picks: Carlos Condit, Paige VanZant, Anthony Pettis, more! - See who was a prognosticator and who was a fool! Spoiler alert, only one of us didn't pick PVZ (it was Ace.)
WOR: Exciting UFC on FOX, Lesnar and Orton fallout, developmental questions, more! 8/28 - Dave and Bryan break down all the action from UFC Vancouver with some very exciting finishes, notes on CM Punk and his fight coming up in two weeks, Brock Lesnar and Randy Orton update, WWE developmental questions with no good answers and tons more!
Cody Rhodes pins Kurt Angle under the stars - Cody Rhodes defeats 1996 Olympic gold medalist Kurt Angle in a dream match-up that wouldn't have been possible had Rhodes stayed in WWE. 
UFC On FOX 21 Vancouver live results: Demian Maia vs. Carlos Condit - Ace my have not prognoticated well this weekend, but his coverage is always hot!
WWE Abilene, TX, live results: Dean Ambrose vs. AJ Styles vs. Bray Wyatt - Ambrose survives a three-way dance and remains the WWE World Champion, and Natalya teams with Dana Brooke against Alicia Fox and Bekcy Lynch.  
NXT Jacksonville, FL, live results: Itami vs. Aries, Revival vs. Ciampa & Gargano - Bobby Roode, Ember Moon, and Hideo Itami pick up big wins. 
The Headbangers scheduled for SmackDown tag tournament - Mosh and Thrasher get the call from the way back machine to re-debut in the up-coming Smackdown tournament for the nickel belts.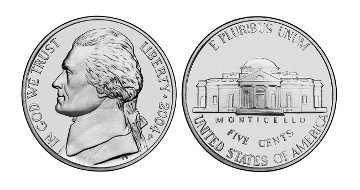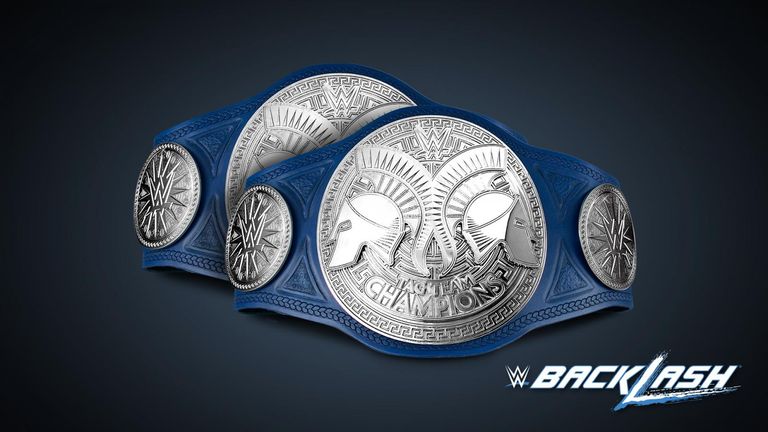 ---
---
WEEKEND LINE UP
AAA TRIPLEMANIA FROM ARENA CIUDAD IN MEXICO CITY ON SUNDAY AT 7 P.M. EASTERN
Faby & Mary Apache vs. Averno & Chessman
AAA Cup elimination match:  La Parka vs. Elegido vs. Taurus vs. Hernandez vs. Pimpinela Escarlata vs. El Hijo de Pirata Morgan vs. Daga vs. Super Fly vs. Zorro vs. Australian Suicide vs. Mamba vs. ?
Jack Evans & Angelico defend AAA tag team titles against Paul London & Matt Cross, El Hijo del Fantasma & Fenix and Drago & Aerostar
Rey Mysterio Jr. & Prince Puma & Dragon Azteca Jr. vs. Matanza Cueto & Mil Muertes & Marty the Moth Martinez
Pentagon Jr. vs. Johnny Mundo for the Latin American heavyweight title
El Texano Jr. vs. Dr. Wagner Jr. vs. Brian Cage for the AAA Mega heavyweight title
Psycho Clown vs. Pagano mask vs. hair
We're doing one poll for the weekend: Dave@WrestlingObserver.com.
 Sunday's TripleMania show from AAA
We're looking for reports from these shows on Friday: NewsTips@WrestlingObserver.com
WWE in Abilene, TX (Smackdown crew plus Enzo, Cass, Sheamus, Darren Young and Neville) 
NXT in Citrus Springs, FL
Northeast Wrestling in Pittsfield, MA at Waconia Park (Cody Rhodes vs. Mike Bennett plus Jerry Lawler, Jeff Hardy, Jushin Liger, Matt Hardy and Mick Foley)
We're looking for reports from these shows on Saturday: NewsTips@WrestlingObserver.com.
WWE in San Angelo, TX (Smackdown crew plus Enzo, Cass, Sheamus, Darren Young and Neville)
WWE in Puebla, Mexico (Raw crew plus Usos--Bayley is in this tour as well)
NXT in Jacksonville, FL 
Northeast Wrestling in Wappingers Falls, NY at Dutchess Stadium in what is traditionally the best attended indie show of the year (Kurt Angle vs. Cody Rhodes, Jeff Hardy vs. Jushin Liger, Jerry Lawler vs. Brooklyn Brawler, Sami Callihan vs. Matt Hardy, plus Maria Kanellis, Mike Bennett, Sami Callihan, Ryback, Jim Neidhart. Hornswoggle, Kamaitachi, Matt Taven and Velvet Sky
We're looking for reports from these shows tonight: NewsTips@WrestlingObserver.com
WWE in San Antonio, TX (Smackdown crew plus Enzo, Cass, Chris Jericho, Sheamus, Darren Young and Neville)
WWE in Leon, Guanajuato (Raw crew plus Usos)
ROH at MCU Park in Brooklyn (Adam Cole vs. Jay Lethal vs. Hiroshi Tanahashi vs. Tetsuya Naito for ROH title, Michael Elgin vs. Donovan Dijak for IWGP IC title, Kyle O'Reilly vs. Katsuyori Shibata, Young Bucks & Yujiro Takahashi & Hangman Page vs. Chris Sabin & Alex Shelley & Lio Rush & ACH, Bobby Fish vs. Evil, Kushida vs. Dalton Castle, gauntlet match for tag team titles with Christopher Daniels & Frankie Kazarian vs. Mark & Jay Briscoe vs. War Machine vs. All Night Express vs. Toru Yano & Gedo vs Cheeseburger & Will Ferrara)
Northeast Wrestling on 8/28 in Bethany, CT at the NEW Arena (Cody Rhodes vs. Sami Callihan, Jushin Liger vs. Travis Gordon, Hanson vs. Kamaitachi) 
Raw will be Monday night from the Toyota Center in Houston. This will be the first week with a Smackdown Monday night house show, which takes place in Texarkana, TX.  The regular Smackdown crew will be there and John Cena is headlining the show.
Tuesday night will be Smackdown from Dallas. John Cena, Roman Reigns and Seth Rollins are all advertised, but Reigns and Rollins are likely to be in dark matches and Cena may be as well.   
---
Figure Four Weekly: Figure Four Weekly 8/22/2016: Gawker destroyed by Hulk Hogan - While there had been hints that it could happen, it still came as a shock last week that, thanks to the series of events stemming from Hulk Hogan's lawsuit against Gawker Media, the flagship Gawker blog would be shutting down operations a few days later. It all stemmed from the bankruptcy auction for Gawker Media's assets, where the bidders ended up being Ziff Davis and Unimodia, the subsidiary of Univision that oversees Fusion and its sister sites like The Onion, AV Club, and The Root... Subscribers click here to continue reading.
F4W YouTube Page: Tons of clips and full free audio shows that you can tell your friends about, and much more to come! Make sure you subscribe today!  
---
Wrestling Observer Newsletter: August 29, 2016 Wrestling Observer Newsletter: UFC sale final, Summerslam results and fallout, more - Lorenzo Fertitta, the CEO and person who historically should be remembered as perhaps the most important figure in making MMA into a worldwide sport left the office for the final time on 8/17.
The UFC staff was all told to come for a meeting, and as it turned out, the guest of honor was busy at first and they had to regroup and come back later. Fertitta, 48, took a $2 million investment in 2001 to a $4 billion sale 15 years later. Aside from making a killing in business, he saved a sport that was on its deathbed in the U.S. The sale was officially completed with the money changing hands this past week, a similar letter to the one above was sent to all company employees, and the new era of UFC began with UFC 202... Subscribers click here to continue reading.
---
Order the print Wrestling Observer right now and get it delivered via mail, by sending your name, address, Visa or Master Card number and an expiration date to Dave Meltzer, or by using PayPal directing funds to Dave@WrestlingObserver.com. 
 
Rates for the United States are $13 for 4 issues, $32 for 12, $61 for 24, $101 for 40 and $131 for 52. In Canada and Mexico, rates are $14.50 for 4, $35 for 12, $67 for 24, $111 for 40 and $144 or 52. In Europe, you can get the fastest delivery and best rates by sending to moonsault@mediaplusint.com. For the rest of the world, rates are $16.50 for 4, $44 for 12, $85 for 24, $141 for 40 issues and $183 for 52. If you order by mail with a check, cash or money order (P.O. Box 1228, Campbell, CA 95009-1228), you can get $1 off in every price range.)
If you are a new subscriber ordering 24 or more issues, you can choose one free classic issue, or two free classic issues with a 40-issue subscription.
WON BACK ISSUE: July 26, 1999 Wrestling Observer Newsletter: Governor Jesse Ventura to referee SummerSlam main event, NSAC to evaluate UFC, tons more - With the official announcement of Jesse Ventura's participation in SummerSlam as the referee for the main event came the expected debate over his involvement... Subscribers click here to continue reading.
---
---
SUNDAY NEWS UPDATE
Harry Fujiwara, better known as Mr. Fuji and the Great Fuji passed away this morning at the age of 82. Fujiwara had a long run with WWF as a manager, playing a stereotypical Japanese role after many runs in the promotion as part of heel Japanese tag teams with either Professor Toru Tanaka and later Masa Saito. He was a solid headliner who worked virtually everywhere at one time or another and held both the U.S. and Canadian heavyweight titles. He had been living in Tennessee since his retirement from WWE in the mid-90s. Fujiwara began his career with 50th State Wrestling in Hawaii in 1962, and first came to the mainland in 1964 in California. He was best known for his role as a manager of Don Muraco, Demolition, Powers of Pain, Yokozuna, and Killer Khan, as well as endless matches on WWWF major arena midcards and small town main events with the likes of Chief Jay Strongbow and Tony Garea.
Matt Striker & Hugo Savinovich are doing the English language announcing for the TripleMania iPPV tonight, which says they weren't permanently scarred by the atrocity that was the show last year. This year's show actually looks quite good, and I know a lot of the Americans who have never done TripleMania are pretty excited as it'll be either the largest or one of the largest crowds several of them have ever worked in front of.
Today is the 14th anniversary of a monumental MMA event, the Pride show at Tokyo National Stadium that drew 71,000 fans, still the all-time attendance record for MMA, headlined by Kazushi Sakuraba vs. Mirko Cro Cop, and also featuring Antonio Rodrigo Nogueira vs. Bob Sapp and Royce Gracie vs. Hidehiko Yoshida.
Two of the biggest pro wrestling events ever in Los Angeles, and as far as people wanting to buy tickets, the biggest of the last 50 years, had anniversaries over the weekend. 
On August 27, 1971, the Fred Blassie vs. John Tolos headlined show at the Los Angeles Coliseum drew 25,781 fans and set the all-time record live gate for U.S. pro wrestling as the culmination of one of the greatest angles in wrestling history, started when Tolos blinded Blassie with Monsel's Powder on KCOP television a few months earlier. Bill Watts essentially copied that idea nine years later with Junkyard Dog vs. Michael Hayes and set the all-time indoor gate record at the Superdome. 
On August 28, 1993, Konnan, suspended from wrestling in Mexico after losing a retirement match to Cien Caras due to the interference of Jake Roberts, headlined a three-way called La Revancha with Konnan vs. Caras vs. Roberts at the Los Angeles Sports Arena which drew the all-time record crowd for the building of 17,500 with 8,000 turned away at the door in what is still the most heated pro wrestling event I've ever been to live, and actually by a wide margin.  A music video from the show, the guy in the purple outfit who is really small is an 18-year-old Rey Misterio Jr.  Lots of an amazing Eddy Guerrero, the father of Volador Jr., (Volador), Santo, Octagon, Love Machine and the other stars of that era.
Thanks for all the nice comments on this week's Observer. Our weekend Wrestling Observer Radio show is up with coverage of last night's UFC show, more on Randy Orton having a job for life, C.M. Punk's quest to become a UFC fighter and NXT.  
WWE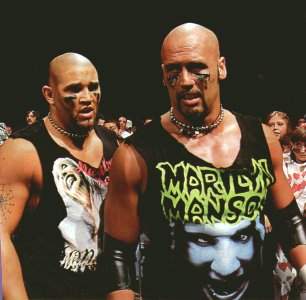 The Headbangers are scheduled as the eighth team in the Smackdown tag team tournament and will most likely face Rhino & Heath Slater, although they could also face The Vaudevillains or Hype Bros. 
For whatever this is worth, the cable guide for tomorrow on some places listed Seth Rollins vs. Kevin Owens for the Universal title as the main event. Probably a miscommunication regarding the four-way match which also includes Big Cass and Roman Reigns for the title that headlines tomorrow's show.
There's a WrestleMania reference in this presidential election story here. (thanks to Chris Cruise)
UFC
Carlos Condit certainly talked like a man who had one foot out the door at the post-show press conference after last night's UFC show in Vancouver where he lost to Demian Maia in 1:52.
Last night's UFC on FOX did 2.22 million viewers based on the fast nationals. The number is normal range for a UFC summer show, but it's a very misleading number.  It won't the show the usual growth most likely because for UFC on FOX, the biggest audience is always drawn after 10 p.m., and the show ended at 10 p.m.  The short main event is never good for ratings.  Plus, several markets pre-empted the UFC for NFL preseason football, so the 2.22 million number is an NFL number in a few markets which inflates the number.  Even though it's preseason, NFL competition is going to hurt a UFC TV event, probably significantly.  The show was second in the 18-49 demo but of the four networks, based on the overnights, FOX finished last with total viewers. 
In picks from last night:
4-1:  Mike Sempervive, Josh Nation, Ryan Frederick, Frontrow Brian
3-2:  Dave Meltzer, John Pollock, Mike Sawyer, David Bixenspan
2-3:  Steve Juon, Paul Fontaine
MISCELLANEOUS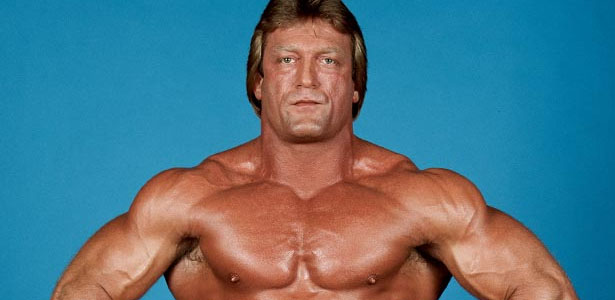 Paul Orndorff was announced for the 2/18 Legends of Wrestling event at the Holy Cross Gym in Winnipeg.
Insane Championship Wrestling announced that The Dudley Boyz (billed as Team 3D) will appear at their November 20th show in Glasgow, Scotland. It's the first announced appearance for the team after leaving WWE.
This is the Dragon Lee vs. Flamita match that aired last night on TV Azteca in Mexico. 
Jack Gallagher vs. Evil Uno takes place on the 9/16 Smash vs. Progress show in Oshawa, ONT, which also includes Mark Haskins vs. Maybach Beta.
Ephesto & Mephisto & Luciferno defend the Mexica national trios titles aginast Angel de Oro & Atlantis & Stuka Jr. tonight at Arena Mexico.
Promociones EMW on 9/2 at the Auditorio in Tijuana has The Psycho Circus vs. Damian 666 & Nicho & Pagano, so either Pagano is bald or Psycho Clown will be there without his mask. Pretty good bet which one of those will be the case. 
AWS from Friday night in Los Angeles: Espiritu b Ryan Taylor, Eli Everfly b Legacy, Holidead & Thunder Rosa b Raze & Sage Sin Supreme, SoCal Crazy b Scorpio Sky to win the light heavyweight title, Ray Rosas over Mariachia Loco, Jacob Diez, Lil Cholo, Rico Dynamite and Tito Escondido, Hudson Enzy b Shayna Baszler to retain the women's title, Principe Indu Jr. & Super Boy Jr. b Acero Dorado & Shamu Jr., Tyler Bateman won three-way over champion Willie Mack and Brian Cage to win the AWS title (thanks to Robbie Grill)
Revolution Pro results from Friday night in Portsmouth, UK: Jake McCluskey & The Bruce b Dan Magee & Rob Lias, Jay White b Mark Haskins, Marty Scurll b Moose, Big Damo b Psycho Phillips, Cole Lucas b Bea Pristley, Will Ospreay b Pete Dunne to retain the cruiserweight title
Freelance Wrestling from Friday night in Chicago before 250 fans: Jake Something won six way over Suge D, Alex Ohlson, Russian Beast, Peter Avalon and Chivas Regal, JJ Garrett b Andras Vidal, Robert Ego Anthony & Space Monkey b Ethan Page & Kobe Durst, Isaias Velazquez b Chase Owens (said to be a  great match), Chris Castro b Matt Knicks, Mr. 450 Hammet b Joey Lynch, Prince Mustafa Ali b GPA in 30 minutes in a tremendous match, The N Words b Beauty & the Beast in a TLC match to win the tag title.  This match didn't start until midnight. (thanks to Lance LeVine)
MCW has a convention on 9/24 in Joppa, MD with Bret Hart, Jimmy Hart, Howard Finkel, Honky Tonk Man, Greg Valentine, Jim Ross, Paul Orndorff, Koko B Ware, Brutus Beefcake, Tito Santana, Jim Cornette, Jim Neidhart, Bob Orton, Nikolai Volkoff, Dennis Stamp, Hornswoggle, Tammy Sytch, Fred Ottman, Magnum T.A. Terri Runnels and Rikishi.
Pro Wrestling Eclipse on 9/23 in Oshawa, ONT at the Masonic Temple with Tyler Tirva vs. Josh Alexander for the Fusion title.
St. Louis Anarchy Wrestling from Saturday night in Alton, IL: Luke Langley & Graham Bell & Tyler Colton b Jeff Gant & Tank Engine Tommy & Kody Krash, Stephen Wolf b Jason Roberts, Matt Kenway b Slade Porter, Aaron Solow b Jojo Bravo Dangerous Deveroux & Orange Lazarus b Nick Iggy & Kerry Awful, Aaron Epic b Curt Stallion, Gary Jay b Chip Day, Ricky Starks b Slade Sludge, Zakk Sawyers & Mikey McFinnegan & Austin Blackburn b Evan Gelistico & Danny Adams & Everett Connors, Martin Stone b Davey Vega, Mat Fitchett b Paco Gonzalez (thanks to Patrick Brandmeyer)
Best in the West on 9/24 in Fresno, CA at Fresno City college featuring Brian Cage, Mustafa Saed, Joey Ryan and Christina Von Eeerie.
Lucha Xtreme TV from  last night in Fresno: Manny Fernandez b Chris Mira, Homicide b Dan Joseph, Brandon Groom b Anthony Idol. Next TV taping is 9/10 in Coalinga, CA at West Hills College with Brandon Groom vs. Homicide in match two of the best of three. (thanks to Jon Southerland)  
Premier Championship Wrestling from Friday night in Winnipeg: Trent Nash b Rob Mass, Jay Walker DCOR Shao Ming, Kenny Omega & Chris Stevens & Donny DiCaprio b Mike Angels & Chad Tatum & Alix Vanna, Antonio Scorpio b Zack Mercury, London Dynasty b Adrien Burton & James Beaver, Dick Blood & Billy Blaze b Jeremy Joseph & Ray Dragneel, Jackie Lee b Mentallo. Next show is 10/1 at the Doubles Bar with Kenny Omega and Jimmy Hart. (thanks to Andrew Shallcross)​
---
​