Daily Update: Styles, Nakamura, Bullet Club to WWE, Rousey to host SNL
By F4W Staff | @WONF4W | Jan 5, 2016 2:20 pm
The huge news story which broke early Monday morning, is that former IWGP and TNA Champion AJ Styles, former IWGP Champion Shinsuke Nakamura, Doc Gallows and Karl Anderson have given notice to New Japan Pro Wrestling. We have more here. It appears that those with current NJPW contracts will be finishing up their contracted dates before heading to WWE. It is unknown whether or not they will start on the main roster or head to NXT. It seems obvious, but that's not always the route WWE takes, as we've seen with Samoa Joe and others who were ready when they signed. Bryan and Dave did an extra show yesterday with Filthy Tom discussing the situation. NJPW booker Gedo was told right before the big Tokyo Dome show, Wrestle Kingdom 10, about losing the talent, but apparently no finishes were changed. 
Chris Jericho re-re-re-re-debuted last night on Monday Night Raw, and did some ridiculously unfunny comedy with the New Day. We're looking for reports from Raw in San Antonio with Roman Reigns vs. Sheamus for the WWE title with Vince McMahon as referee, with anything not evident from the broadcast.  
We're also looking for reports on WWE show in Corpus Christi (Dean Ambrose vs. Kevin Owens for IC title; Kane vs. Bray Wyatt) to Dave Meltzer.
Don't forget! The first Smackdown on the USA Network will be taped on Tuesday night in Laredo.  Mauro Ranallo debuts as announcer and John Cena will be on the show.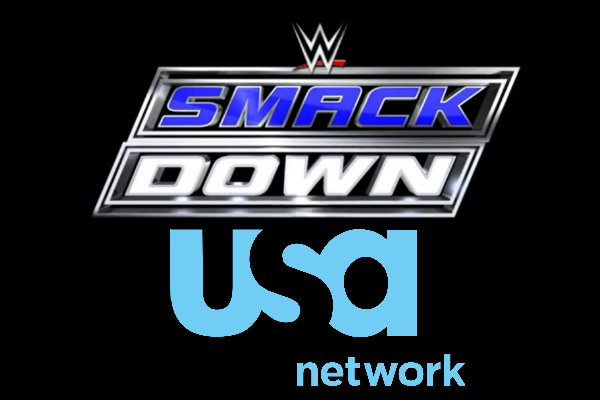 TNA ON POP TV AT 9 P.M. FROM BETHLEHEM, PA
Matt Hardy vs. Ethan Carter III
Bobby Lashley vs Eric Young
Winners of these two matches meet for the vacant TNA title
---
Figure Four Weekly
Figure Four Weekly 1/4/2016: More on Gawker motioning to dismiss Hulk Hogan lawsuit
More information on Gawker's motion to dismiss Hulk Hogan's sex tape lawsuit, tons more.
---
Wrestling Observer Newsletter
We have our annual business year in review as the lead of the new issue of the Wrestling Observer Newsletter this week. We cover our awards balloting year from 12/1/14 to 11/30/15 looking at the biggest events and biggest draws, with the year's biggest crowds, records set in several different companies, Cena compared to those in similar positions on the all-time list, the year's PPV buys for every wrestling, MMA and boxing show, how this year compared with other years.
Dwayne Johnson returning for WrestleMania, different ideas of where he may fit in, and his recent track record of WrestleMania matches.
The history of New Japan on January 4th at the Tokyo Dome. The first New Japan Tokyo Dome show and its main event, what drew the first house, what Lou Thesz said to Antonio Inoki after the show and why Thesz thought the result was a good thing and why it ended up being a waste. We look at how this year's show will differ from last year as well as a match-by-match rundown and a look at the history of the New Japan big four, Tanahashi, Okada, A.J. Styles and Nakamura, with all of their previous Tokyo Dome matches.
Jonathan Coachman on HGH usage in WWE, why usage is so prevalent in certain types of sports and entertainment.
WWE injury coverage, why WWE stars are doing more NBC media, how movies with Sting are doing at the box office, how the WWE's head of medical came across in the movie "Concussion" plus a concussion expert on Daniel Bryan situation. Update on Nikki Bella, NXT sellouts, Brock Lesnar's next match, Cena facing a surprise opponent, Chris Jericho on future, Royal Rumble, Sin Cara injury update, NXT in Dallas, the go-home show for WrestleMania, two international stars about to start with WWE and the Bayley character on the main roster.
The holiday show in Madison Square Garden coverage, Ben Askren talks about One's possibly revolutionary weight cutting regulations that could be the catalyst for changing MMA.  We look at the first Rizin show, the sad spectacle of Sakuraba, the pro wrestlers on the show, the mentality behind why certain people were on the show and match-by-match coverage.
PLUS MUCH MORE! CLICK HERE FOR A FULL WRESTLING OBSERVER PREVIEW
The Latest Wrestling Observer Newsletter: January 4, 2016 Wrestling Observer Newsletter: Business year in review, Rock at Wrestlemania 32, tons more.
You can also order the print Observer right now and get it delivered to your door via mail, by sending your name, address, Visa or Master Card number and an expiration date to Dave Meltzer
You can also order print issues at www.paypal.com directing funds to dave@wrestlingobserver.com 
 
Rates are:
 
For the United States, it is $13 for 4 issues, $32 for 12, $61 for 24, $101 for 40 and $131 for 52. In Canada and Mexico, rates are $14.50 for 4, $35 for 12, $67 for 24, $111 for 40 and $144 or 52.  In Europe, you can get the fastest delivery and best rates by sending to moonsault@mediaplusint.com  For the rest of the world, rates are $16.50 for 4, $44 for 12, $85 for 24, $141 for 40 issues and $183 for 52.
 
If you order by mail with a check, cash or money order (P.O. Box 1228, Campbell, CA 95009-1228), you can get $1 off in every price range.
If you are a new subscriber ordering 24 or more issues, you can get one free classic issue of your choice sent to you today.  With a 40 issue subscription, you can get two free classic issues sent to you today. 
 
Click here for the most requested Wrestling Observer back issues.
Check out the latest Online Wrestling Observer BACK ISSUE: November 23, 1998 Wrestling Observer Newsletter: WWF Survivor Series review, Rock becomes Corporate Champion
A full review of WWF Survivor Series with The Rock becoming the Corporate Champion, more WCW woes, plus tons of news.
TODAY'S DAILY UPDATE 
Our own Dave Meltzer will be honored by the National Wrestling Hall of Fame.  Click here for more details.
Check out the WK10 fallout and post show angles: NJPW New Year's Dash report: Big Bullet Club angle, NEVER trios titles defended
Ronda Rousey hosting Saturday Night Live in January
WWE
The Royal Rumble PPV will be given away for FREE on the WWE Network as was  announced last night on Raw (first time subscribers only). The announcement came on a day where investors lost a bit of confidence in the WWE stock which finished down 23 cents to $17.61 per share and is down another 38 cents today, as of this update.
The Miz says WWE talent is drug tested "non-stop, all day, every day." Isn't it more like "quarterly?" At least as of September 2007, when program administrator Dr. David Black was interviewed as part of the Congressional inquiry into pro wrestling, four times a year was the guaranteed minimum. At the time, it was a recent change from aiming for four times a year as the average. ​
UFC/MMA
EA Sports announced the release date of the new EA Sports UFC 2 video game as March 16 and released the first gameplay trailer. You can pre-order the game now, and it was announced that pre-orders will come with a code to get Kazushi Sakuraba, Bas Rutten, and a mystery fighter to be named later as downloadable content.
Jose Aldo became just the third MMA fighter (after Jon Jones and Ronda Rousey) to make the Forbes 30 under 30 list. He is also the only Brazilian on the list. According to Forbes, it is a list of the "brightest young entrepreneurs, breakout talents and change agents in 20 different sectors" and Aldo made the athletes group. Neither Jones nor Rousey (nor Conor McGregor for that matter) are on this year's list.  
WSOF announced the final two fights for its main card broadcast on NBC Sports Network, the company's next show. All four fighters are complete unknowns. Two unbeaten welterweights, Jaleel Willis (6-0) and Chauncey Foxworth (2-0), square off in one while two lightweights, Bryce Mitchell (4-0) and Jorge Medina (4-2), meet in the other. The show is headlined by former UFC fighter Mike Ricci squaring off with Joe Condon in a lightweight bout.
Former Bellator Light Heavyweight champion Emanuel Newton will face Linton Vassell at Bellator 149 in a fight announced by the promotion today. This is a rematch of a fight they had when Newton was champion, where Vassell was winning by dominating the grappling until, out of nowhere, Newton got a rear naked choke out of nowhere for the win. The show takes place on February 19th in Houston and is headlined by the double spectacle of Ken Shamrock v Royce Gracie and Kimbo Slice v Dada 5000.
A website in India has a feature on an fighter turned actress cast to play a boxer. Calling her a "national-level kick boxer who is well-versed with mixed martial arts and is a black belt in karate," the article discusses transition of Ritika Singh from combat sports to acting in Bollywood.
MISC
This week's Between the Sheets podcast features WWN Live announcer/FSM columnist/former NXT Creative Assistant Rob Naylor joining the show to discuss December 29, 1986 – January 4, 1987 including the chances that Wrestlemania III gets cancelled because of Andre the Giant's back problems, Paul Orndorff's neck and shoulder issues, AJPW & NJPW foreigner wackiness, Jesse Ventura in Arnold movies, all sorts of territory goodness especially our love of Continental, and Rob's love of Vladimir Petrov
On the latest 6:05 Superpodcast, David Bixenspan and Brian Last discuss Mario Galento exposing the business in 1974, the amazing story of Jack Donovan getting ambushed in a Tennessee locker room, Dark Journey's surprising new career, and more.
Here is today's FULL Daily Pro Wrestling History including International history: Daily pro wrestling history (1/5): Kerry Von Erich beats Jerry Lawler for World Class title