Daily Update: WWE house show lineups, XFL documentary, Kevin Kelly
By Dave Meltzer | @davemeltzerWON | Feb 3, 2017 5:18 pm
THE ROUND-UP
The Latest from the F4W Staff
NEWS
AUDIO
We're looking for reports on the WWE Raw show tonight in Broomfield, CO, the NXT show in St. Augustine, FL and the ROH show tonight in San Antonio (Adam Cole & Young Bucks & Hangman Page vs. Chris Sabin & Alex Shelley & Lio Rush & Jay White, Cody vs. Donovan Dijak, Dalton Castle vs. Jay Lethal vs. Bobby Fish (winner in line for an ROH title match), Mark & Jay Briscoe vs. Shane Taylor & Keith Lee, Christopher Daniels & Frankie Kazarian vs. Sho & Yo, Matt Taven & Vinnie Marseglia & TK O'Ryan vs. War Machine & Jax Dane for trios titles) to newstips@wrestlingobserver.com.
We're also doing a poll on the late tomorrow night New Japan New Beginning in Sapporo, with thumbs up, thumbs down or thumbs in the middle along with a best and worst match to dave@wrestlingobserver.com.
NEW JAPAN WORLD PRO WRESTLING AT 8 P.M. EASTERN TIME TONIGHT ON AXS TV
This is the final show from this year's Tokyo Dome card
Cody Rhodes vs. Juice Robinson
Young Bucks vs. Rocky Romero & Baretta for IWGP jr. tag titles
Kushida vs. Hiromu Takahashi for IWGP jr. title
CMLL LIVE FROM ARENA MEXICO AT 9:30 P.M. EASTERN TIME
Electrico & Shockercito vs. Nitrito & Pequeno Olimpico
Fuego & Pegasso & Soberano Jr. vs. Disturbio & Okumura & Virus
Los Revolucionarios vs. Drone & Guerrero Maya Jr. & Rey Cometa
Titan vs. Cavernario
Angel de Oro & Marco Corleone & Maximo Sexy vs. Mascara Ano 2000 & Cuatrero & Sanson
Atlantis & Diamante Azul & Volador Jr. vs. Rush & La Mascara & Pierroth
We'll be looking for reports on Saturday from the Raw brand show in Salt Lake City featuring Brock Lesnar, the Smackdown brand in Grand Forks, ND, ROH in Dallas (Young Bucks vs Briscoes 2/3 falls, Cody & Adam Cole vs. Christopher Daniels & Frankie Kazarian, Hangman Page vs. Jay Lethal, Dalton Castle vs. Donovan Dijak, Bobby Fish vs. Lio Rush, Matt Taven & Vinnie Marseglia & TK O'Ryan vs. Chris Sabin & Alex Shelley & Jay White for trios titles) and the NXT show in Largo, FL to newstips@wrestlingobserver.com.
UFC ON SATURDAY FROM THE TOYOTA CENTER IN HOUSTON
Fight Pass at 7 p.m. Eastern time
Daniel Jolly (204.5) vs. Khalil Rountree (205)
Alex Morono (170) vs. Niko Price (170.5)
FS 1 at 8 p.m.
Bec Rawlings (117.5) vs. Tecia Torres (115.5) - Rawlings missed weight and was fined 20 percent of her purse
Ricardo Lucas Ramos (135) vs. Michinori Tanaka (135)
Chris Gruetzemacher (145) vs. Chas Skelly (146)
Curtis Blaydes (264.5) vs. Adam Milstead (233.5)
Jessica Andrade (115.5) vs. Angela Hill (116)
Marcel Fortuna (210.5) vs. Anthony Hamilton (258.5)
Volkan Oezdemir (206) vs. Ovince Saint Preux (205)
Abel Trujillo (156) vs. James Vick (155.5)
Alexa Grasso (116) vs. Felice Herrig (115.5)
Dennis Bermudez (145.5) vs. Chan Sung Jung (145.5)
NEW JAPAN NEW BEGINNING IN SAPPORO AT 1 A.M. EASTERN TIME LATE SATURDAY NIGHT ON NEW JAPAN WORLD
Kushida & Hirai Kawato vs. Desperado & Yoshinobu Kanemaru
Yuji Nagata & Satoshi Kojima & Hiroyoshi Tenzan vs. Henare & Yoshitatsu & Tomoyuki Oka
Tiger Mask & Jushin Liger & Katsuyori Shibata vs. Gedo & Jado & Will Ospreay
Yoshi-Hashi vs. Takashi Iizuka
Hiroshi Tanahashi & Michael Elgin & Manabu Nakanishi & Ryusuke Taguchi & Dragon Lee vs. Tetsuya Naito & Seiya Sanada & Evil & Bushi & Hiromu Takahashi
Rocky Romero & Baretta vs Taka Michinoku & Taichi for IWGP jr. tag titles
Hirooki Goto vs. Juice Robinson for Never Open weight title
Toru Yano & Tomohiro Ishii vs. Togi Makabe & Tomoaki Honma vs. Davey Boy Smith Jr. & Lance Archer for IWGP tag team titles
Kazuchika Okada vs. Minoru Suzuki for IWGP heavyweight title
Sunday has the Raw show in Eugene, OR and the Smackdown show in Winnipeg.
Raw will be Monday night from Portland, OR. Both Brock Lesnar and Bill Goldberg are scheduled on the show. There is also a Smackdown brand house show in Abbotsford, BC.
NEW JAPAN AT KORAKUEN HALL AT 4:30 A.M. EASTERN EARLY TUESDAY MORNING FROM KORAKUEN HALL IN TOKYO
Satoshi Kojima & Yuji Nagata vs. Yoshitatsu & Tomoyuki Oka
Hiroyoshi Tenzan & Jushin Liger & Tiger Mask vs. Takashi Iizuka & Yoshinobu Kanemaru & Desperado
Tomoaki Honma & Togi Makabe & Katsuyori Shibata & Juice Robinson & Kushida vs. Hirooki Goto & Yoshi-Hashi & Will Ospreay & Gedo & Jado in an elimination match
Kazuchika Okada & Toru Yano & Tomohiro Ishii & Rocky Romero & Baretta vs. Minoru Suzuki & Lance Archer & Davey Boy Smith Jr. & Taka Michinoku & Taichi in an elimination match
Hiroshi Tanahashi & Michael Elgin & Manabu Nakanishi & Ryusuke Taguchi & Dragon Lee vs. Tetsuya Naito & Evil & Seiya Sanada & Bushi & Hiromu Takahashi in an elimination match
Tuesday has the Smackdown & 205 Live tapings in Seattle, with John Cena vs. Randy Orton in a non-title match, plus the plan was for a Neville title defense on the show as well.
---
FIGURE FOUR WEEKLY: 1/30/2017: Recapping the 2017 Royal Rumble 
Given the star power in the match, Randy Orton winning the 2017 Royal Rumble was always going to be underwhelming to some. It was only who he eliminated last that redeemed the moment to most who were disappointed. Orton capped off a solid Rumble match at the Alamodome by last eliminating Roman Reigns, who entered at #30 after interference from Braun Strowman cost him his shot at the Universal Championship earlier in the night... Subscribers click here to continue.
---
WRESTLING OBSERVER NEWSLETTER: February 6, 2017 Wrestling Observer Newsletter: Royal Rumble review, Ronda Rousey retired, more
An update on the lineups for WrestleMania, Fast Lane and Elimination Chamber, the direction of WWE and how they are getting there, the title situation and why the matches are taking place is the lead story in the new issue of the Observer.
Have a look at the situation with Seth Rollins and his injury, the current WrestleMania lineup, as well as how the next two PPVs will set up WrestleMania.
There is full coverage of the Royal Rumble, with a look at how everyone did, notes on Royal rumble records, match-by-match coverage with star ratings, poll results, and more.
This issue looks at the John Cena title win, examine how many world title reigns Ric Flair really had and the ones WWE pretends didn't happen, ticket sales as compared to the 1997 show in the same building, problems with the setup and more.
Examine the probable retirement of Ronda Rousey and her legacy, both good and bad.
Inside has an update on the situation with Conor McGregor and UFC and WWE, as well as the proposed Mayweather fight and the impending battles over contracts that fighters and UFC are likely to be having.
There is full coverage of the San Antonio Takeover show, the NXT awards, match-by-match coverage with star ratings and business notes.
Coverage of the UFC on FOX show as well as examining what lessons can be learned from the ratings, and what's next for the fighters, is inside.
Look at plans for the 2018 Royal Rumble weekend, Mick Foley update regarding his position as General Manager, Paul Levesque talks working with outside promoters and Matt Riddle, plus we look at Riddle's pro wrestling background. Plus, also look at the directions planned for upcoming house shows, what types of talent WWE has been contacting for WrestleMania and tournaments, Finn Balor update, notes on this coming weekend's house shows, plus coverage from the NXT & WWE weekend events, with match highlights and business notes from the shows.
Finally, check out the coverage of the first U.K. prime time live television wrestling event since 1968.
Subscribers click here to continue.
---
ORDERING INFO: Order the print Wrestling Observer right now and get it delivered via mail, by sending your name, address, Visa or Master Card number and an expiration date to Dave Meltzer, or by using PayPal directing funds to Dave@WrestlingObserver.com. 
 
Rates in the United States are $13 for 4 issues, $32 for 12, $61 for 24, $101 for 40 and $131 for 52. In Canada and Mexico, rates are $14.50 for 4, $35 for 12, $67 for 24, $111 for 40 and $144 or 52. In Europe, you can get the fastest delivery and best rates by sending to moonsault@mediaplusint.com. For the rest of the world, rates are $16.50 for 4, $44 for 12, $85 for 24, $141 for 40 issues and $183 for 52. If you order by mail with a check, cash or money order (P.O. Box 1228, Campbell, CA 95009-1228), you can get $1 off in every price range.)
If you are a new subscriber ordering 24 or more issues, you can choose one free classic issue, or two free classic issues with a 40-issue subscription.
WON BACK ISSUE: January 10, 2000 NJPW Tokyo Dome reviewed, 1999 in revenue for promotions, more 
The mixed promotional angle, the very thing that New Japan has specialized in for nearly three decades, looks back in the forefront as representatives from WCW (J.J. Dillon and Paul Orndorff) and RINGS (Akira Maeda) along with Nobuhiko Takada all met with New Japan management in conjunction with the company's biggest show of the year 1/4 at the Tokyo Dome... Subscribers click here to continue.
---
FRIDAY NEWS UPDATE
For the WWE house shows this week, Roman Reigns was originally off the cards, but with the injury to Seth Rollins, he's been a late addition in Broomfield and Eugene. He's not listed for Salt Lake City, but if he's going to be in Colorado on a Friday and Oregon on a Sunday, going home in between doesn't make a lot of sense. Brock Lesnar is booked in Salt Lake City. Chris Jericho is not listed for this weekend. For the Smackdown brand, John Cena and Randy Orton both have the weekend off but return for television.
We are sad to report the death of Tom Drake, at 86, a former pro wrestler who was the Speaker of the House in Alabama. Drake passed away yesterday morning. He wrestled in college, at one time was a member of Bear Bryant's staff with Alabama football, wrestled in Alabama mostly in the 60s and 70s, was a lawyer, and then a politician. He was a member of the Alabama House of Representatives from 1960 to 1992, and was an active wrestler during his early terms.
The "This was the XFL" special last night on ESPN did 917,000 viewers, which is a good number for such a show.
The U.S. freestyle wrestling team, which includes 2016 gold medalist Kyle Snyder and 2012 gold medalist Jordan Burroughs, was banned from competing in the World Cup on 2/16 and 2/17 since the event is held in Iran. Iran's retaliation for Donald Trump's banning citizens from coming to the U.S. saw Iran retaliate by limiting Americans who can come into Iran.
An update on the Kevin Kelly situation is that he had to make a choice between keeping his full-time office job with ROH or his commitment to New Japan, as New Japan wanted him in Japan for the entire week this coming week. So he chose New Japan, which pays well, well enough to get Don Callis back into a business that he pretty much walked away from 15 years ago. Kelly is expected to still be used as on-air talent by ROH.
WWE
UFC / MMA
Jake Shields has gotten a good deal of local publicity for an incident on Wednesday. During a protest at the University of California at Berkeley over right-wing commentator Milo Yiannopoulos speaking (he had been invited by the Berkeley College Republicans, a riot broke out and the event was canceled). Shields was there and saw someone being beaten up and the police not assisting. Shields and his girlfriend were out to dinner near the school where he saw a man with a Trump hat bloodied up and being beaten up. Shields jumped in. Eventually there were too many people and too many weapons. He tried to get the police to intervene but said that they wouldn't. He received no serious injuries.
Ariel Helwani reported today at the next FOX show will be on 4/15 from the Sprint Center in Kansas City, which is the company's debut in that market. He also reported a 6/3 PPV show will take place from Brazil, and that during UFC Fight Week in July in Las Vegas, there will be a Fight Pass show on 7/7, an FS 1 show on 7/8 which will be the Ultimate Fighter finals, and that the big summer PPV will be 7/8. There is also a 9/9 PPV show scheduled for somewhere in Canada and that the year end show will be 12/30 in Las Vegas.
Luiz Henrique has been pulled from his 2/11 fight with Marcin Tybura in Brooklyn due to a medical issue involving the New York State Athletic Commission. Henrique noted he's been cleared everywhere with the issue.
Germaine de Randamie is doing a great job promoting her 2/11 fight with Holly Holm in Brooklyn, all over Holland this past week. She has been on some prominent television shows in that country. The key takes is that she can't live on her UFC money and works an other job, and is also going to school to become a policewoman. She came off incredibly well on the shows. (thanks to Henk Mulder)
Liz Carmouche pulled out of her 2/19 fight with Sara McMann due to an injury. Gina Mazany, who lost to Julianna Pena on The Ultimate Fighter and never fought in UFC after, will make her official debut in place of Carmouche. Also announced for that show is Alex Volkanovski vs. Michel Quinones. Volkanovski has fought once in UFC and Quinones will be making his debut.
A correction from the new issue of the Observer. We noted that the 3/18 show in London is the first complete Fight Pass show in a long time. Actually there was one in December from Albany, NY.
VARIETY
Vice has a major story on Kenny Omega.
Tammy Sytch was released from the Carbon County Correctional Facility today after being held since September after a plea bargain to charges of possession of alcohol, and being under the influence of alcohol, both of which were violations of her probation.
The World Series of Fighting announced a 3/18 show at The Theater in Madison Square Garden with Blagoy Ivanov defending the heavyweight title against former UFC star Shawn Jordan, Lance Palmer defending the featherweight title against Andre Harrison and Timur Valiev vs. Bekbulat Magomedov for the bantamweight title. The latter fight announcement means that Marlon Moraes is no longer champion. His contract expired and he's moving on.
A story on the Fertittas and possibly being involved with the Raiders coming to Las Vegas.
A show tomorrow night at 7:30 p.m. in Pompano Beach, FL at the Elks Lodge 1898 features Jon Davis vs. Michael Tarver and MVP vs. Drew Donovan.
NFC MMA on 2/18 at Center Stage in Atlanta with Lawson McClure vs. Nathan Williams for the NFC featherweight title. They are also running 3/24 in Kennesaw, GA at the Electric Cowboy with Dave Vitkay vs. Jeremie Holloway and 4/8 in Greenville, SC at the TD Convention Center with Jared Scoggins vs. Juan Puerta.
Bellator announced Andrey Koreshkov, the former welterweight champion, facing Fernando Gonzalez, and Chris Honeycutt vs. Kendall Grove for a 3/3 show in Thackerville, OK. The show is headlined by Marloes Coenen vs. Julia Budd to create the first Bellator women's featherweight champion.
There is a story about the 60-year tradition of pro wrestling in Worthing, England at the Assembly Hall could be over. Promoter John Freemantle, who has been running shows in the city since 1994, said the costs have changed and are now three or four times higher than the deal he used to have, and said it's no longer economically viable to run with those costs. He had the same deal since 1994 and said that "I have had meetings with them but it's become fairly obvious it's nonnegotiable." He said he's got two shows left on the old deal, on 2/20 and 4/10. (thanks to Tony Earnshaw) 
Cody Rhodes talks WWE wrestlers' knowledge of the indie scene. On leaving WWE on his own accord: "I've done everything and more I was hoping to do, a lot of these independent groups come across like independents, they come across as brands. It's cool that I've done the more smaller independent shows, but also the larger companies too, last year I wrestled at WrestleMania, Pro Wrestling Guerrilla's Battle of Los Angeles, TNA's Bound For Glory, Ring of Honor's Final Battle and then obviously I did New Japan Pro Wrestling's Wrestle Kingdom, so the statistic is rather staggering for me, to have a period of these events coming so fast in a featured way, it ways heavily on my mind because you want each to be good."
Jim Ross promoted his WrestleMania weekend show in Orlando. On WWE using older wrestlers to build the product: "They're using some guys with some miles on the tires -- I'm not saying if the tires are treadless or not. But there's two ways to use those veterans.You can use them against each other, get more eyeballs on the product and expose the younger talents in other ways, or you can figure out the way for the veterans to best give the rub to younger guys. WWE is doing a nice job of that right now."
A story on Abyss going from a Master's Degree and college football to TNA.
A story about former indie wrestler Duke Snyder and Nazi leanings is in the New York Times.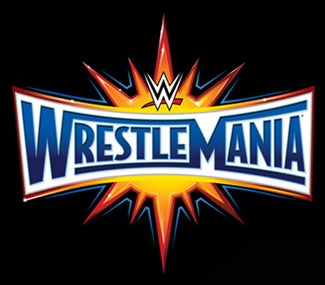 F4W / WO EMPIRE WRESTLEMANIA GROUP INFO
PRE MANIA TAILGATE:
Who to Blame: Ken Hesser 
Details from Ken: I ran one prior to the Miami, Atlanta, and last Orlando Manias, and all were well received. Typically, I keep these things really informal, with music, cornhole and refreshments, BYOB or food. Fun should start around 3 PM, so if you're coming over on the bus, please stop by for a few minutes! PM if you're coming by! - KennyH75 (I still need a ticket for the show by the way).
BUS INFO:
The Empire bus to WrestleMania will cost $50.00 and will be round trip from Rosen Inn at 9000 International Drive 32819 (a few blocks away from Wrestlcon).
The bus will leave at 4pm (time subject to change) for WrestleMania and will leave WrestleMania no later then one hour after the show. If you would like a seat email Ed at f4wfan@hotmail.com or message him on the BOARD~! for Paypal payment instructions.
DINNER INFO:
WHAT: Dinner at Texas de Brazil
WHEN: Friday March 31st
WHERE: 5259 International Dr Ste F1, Orlando, FL 32819 at 5 p.m. (they may open at 4:30 for us)
WHO: All your best empire buddies
DETAILS: The cost of the dinner will be $68.00 which includes the dinner, salad bar, soft drinks and tea, and dessert, tax and tip. This is a pre pay dinner and you can send payment to paypal at Srjaialaiot@yahoo.com (please send as a gift to a friend). Payments must be made by March 24th (if you wait until after that, Ed will charge an extra $5.00 for being a pain).
Today in Professional Wrestling History (2/3): The end of the Mega Powers
---
CONTACT INFORMATION
​