Daily Update: WWE Network, Camp WWE, Ryback
By F4W Staff | @WONF4W | May 3, 2016 2:09 pm
With WWE Payback in the books, it's time to tell us how your streaming of the WWE Network went. Supposedly, WWE has been cracking down on multiple sign-ins from one account in order to improve revenue. Only time will tell if this gamble will pay off or if it will turn people off. It's possible that many people realized last minute that they could not sign in and either bought a WWE Network subscription for just 9.99 or just opted not to watch the Payback PPV. Still, others may have found more nefarious ways to watch. Either way, we would love to hear your experience either via newstips@wrestlingobserver.com or via Twitter.
The hot new animated show Camp WWE debuted after the end of the WWE Payback PPV. We are also curious as to your thoughts on this new show. Did you watch? Enjoyable or just more hack WWE comedy? This is the WWE's first attempt at TV-MA programming, a significant change from their usual TV-PG programming. The show is about the WWE Superstars, as children, attending a summer camp where antics ensue. 
[Dan Velten]
THE ROUNDUP
---
If you've ever wanted to WATCH our radio shows here on the site, check out our new Youtube page! No full video shows, but lots of video clips, full free audio shows that you can tell your friends about, and much more to come! Make sure you subscribe today!  
---
Figure Four Weekly 5/2/2016: Hulk Hogan suing Gawker - Hulk Hogan is suing Gawker a second time, this time for leaking the contents of sealed documents to the tabloids. Find out all the details in this weeks issue of Figure Four Weekly.
---
Wrestling Observer Newsletter
READ IT HERE: The death of Joanie "Chyna" Laurer and the saga of Conor McGregor and UFC
The life and career of Joanie "Chyna" Laurer and the saga of Conor McGregor out of UFC 200 and Jon Jones vs. Daniel Cormier as the new main event are the lead stories in the new issue of the Wrestling Observer Newsletter. There is also an update the TNA situation, with tons of notes on the future of TNA and Lucha Underground and one of the best wrestlers in the world joins ROH.
The lead story looks at the life of Joanie Laurer. The story examines the circumstances of her death, the publicity it received, the media coverage that never looked past the surface and was almost totally lacking context regarding her role in wrestling, and her post wrestling life. The story also looks at her start in pro wrestling, how she got into WWE, her role in the ascension of HHH to the top of the card, how she was booked, how the relationship with HHH benefited her, and just how hot pro wrestling was during that time period.
A look back at her IC title win and the back story, and why her title reign was so short along with a look at her run with Eddy Guerrero, doing Playboy, her departure from WWE, why she never lost the women's title, her most-watched match of her career and it wasn't in WWE, the attempt to make her a star in Japan, the WWE Hall of Fame and her life after wrestling, all in this issue.
This issue examines how Conor McGregor managed to get himself off the biggest UFC event of the year, how his strategy backfired, the UFC press conferences, the new Cormier vs. Jones fight, business notes for UFC 200 as well as a rundown of UFC 197, with all the business news, match-by-match coverage, pay records and poll results.
In this issue, there is a look at the upcoming Payback show, notes about the angle for power, the NXT title change, the return of John Cena, Bret Hart talks return to WWE, update on WWE Board of Directors, update on the concussion lawsuits and counter suits, WWE trying to make moves to Japan, WWE with new movie partnership, WWE wins awards and the update on the Global cruiserweight series. Finally, there is also a look at the Adam Rose suspension, a new WWE book, plus details on all the NXT shows over the past week as well as the complete WWE European tour.
Current subscribers click here to continue reading.
---
You can also order the print Observer right now and get it delivered to your door via mail, by sending your name, address, Visa or Master Card number and an expiration date to Dave Meltzer.
You can also order print issues at www.paypal.com directing funds to dave@wrestlingobserver.com.
 
Rates are:
 
For the United States, it is $13 for 4 issues, $32 for 12, $61 for 24, $101 for 40 and $131 for 52. In Canada and Mexico, rates are $14.50 for 4, $35 for 12, $67 for 24, $111 for 40 and $144 or 52.  In Europe, you can get the fastest delivery and best rates by sending to moonsault@mediaplusint.com  For the rest of the world, rates are $16.50 for 4, $44 for 12, $85 for 24, $141 for 40 issues and $183 for 52.
 
If you order by mail with a check, cash or money order (P.O. Box 1228, Campbell, CA 95009-1228), you can get $1 off in every price range.
If you are a new subscriber ordering 24 or more issues, you can get one free classic issue of your choice sent to you today.  With a 40 issue subscription, you can get two free classic issues sent to you today. 
 
Click here for the most requested Wrestling Observer back issues.
All the news from the ESPN coverage of the drug deaths in professional wrestling, and more will be in the latest back issue.
Check out the latest online Wrestling Observer BACK ISSUE: March 29, 1999 Wrestling Observer Newsletter: ESPN program on drug deaths in the pro wrestling industry, ECW Living Dangerously review, more. There is also a full break down of ECW's Living Dangerously PPV, plus tons of news and notes.
TUESDAY NEWS UPDATE
The so called "new era" of WWE has at least started out in the right direction in terms of ratings. The first week showed an increase of 10% from the disasterous number last week.
If you didn't check out yesterday's Wrestling Observer Live, we had a very fun interview with the current ROH World Heavyweight Champion Jay Lethal who defends his title against Colt Cabana at ROH's PPV coming up this Sunday. Lethal and Cabana have only had one other singles match that Lethal can remember, and it took place very early in Lethal's career, went about four minutes, and Cabana did a bunch of comedy. So, this will be a very different kind of match. Wednesday's ROH guest on Observer Live will be Cheeseburger, who is becoming a cult star, and Friday, we will be joined by Kyle O'Reilly.
AJ Styles will be the WWE guest on SportsCenter with Jonathan Coachman tonight, most likely talking about his two wins over Roman Reigns from Sunday night and the subsequent fall out on Raw. 
The market was not thrilled with WWE's new attempt at increasing revenue by reducing sign-ins on the Network as WWE stock fell 72 cents today, down to 16.89. For comparison, the NYSE Composite Index fell to 10,365.82 which was a price decrease of 130.50 points or 1.24%.
The Rock is all over media today due to his new motivational app called the "Rock Clock".
WWE and Pro Wrestling
Ryback may find himself in some hot water as the "Pre-Show Stopper" decided to feed Tumblr. Ryan "Ryback" Reeves has indeed asked to be taken off TV until he has a sit-down with Vince McMahon. Say what you want about his physique, but he still has his grapefruits. Ryback also did a mock CM Punk entrance for his match against Kalisto that you might have missed.
Add Crazzy Steve to the list of wrestlers that TNA says has re-signed a new deal.
Speaking of TNA, tonight's show on POP TV has Jeff Hardy vs. Michael Bennett (who last week ended EC3's unbeaten streak officially via pinfall), James Storm vs. Abyss, Bram vs. Eli Drake vs. Robbie E vs. Jesse Godderz vs. Andrew Everett, Jade vs. Sienna in her TNA debut, Trevor Lee vs. Mandrews and more.
Something that both WWE, UFC and anyone looking to sign a TV deal should pay attention to is when/if the current rights bubble is going to burst. This SBJ article talks about "leaks" in the bubble with smaller properties.
There's some question about whether the Chyna episode of 'Botched' will air or not.
The Honky Tonk Man has some thoughts on Ric Flair's recent airport incident in Boston, not being in the WWE HOF, a one-man show he's developing, and more.
AIWrestling.com has a big event scheduled for May 27-28 in Cleveland, OH, with thier two-night JT Lightning Invitational. The 24-person tourney includes Dan Severn, Homicide, Veda Scott, BJ Whitmer, Colt Cabana, Johnny Gargano, Candice LeRae, Little Guido, Colin Delany, Damo, and more.
SHIMMER returns to Chicago on June 24-26.
In addition to the Evolve shows on Fite.TV, you can buy NWA's Parade of Champions from Wrestlemania weekend starting tonight, as well as ROH's Global Wars May 8th event.
WWE's book on their 100 greatest matches comes out next week. The foreword is written by Ricky Steamboat.
Evolve Wrestling returns this Friday (Joppa, MD) and Saturday (Queens, NY) with some fun matches and WWE Global Cruiserweight Tournament qualifying matches. Both shows are available via iPPV on Fite.TV.
Your lineups are:
EVOLVE 60 - Joppa, MD | 8 PM EST
Chris Hero vs. Zack Sabre Jr.
EVOLVE Tag Team Title Match: Drew Gulak & Tracy Williams vs. Fred Yehi & TJP
Drew Galloway vs. Ethan Page
Johnny Gargano vs. Marty Scurll
Caleb Konley vs. Lio Rush
Anthony Nese vs. Matt Riddle
The Bravado Brothers vs. The Devastation Corporation
EVOLVE 61 - May 7th - Queens, NY | 6:30 PM EST
Johnny Gargano vs. Drew Galloway
WWE GCS Qualifier: Drew Gulak vs. Tracy Williams
WWE GCS Qualifier: Fred Yehi vs. TJP
Zack Sabre Jr. vs. Marty Scurll
Matt Riddle vs. Lio Rush
Ethan Page vs. Chris Dickinson
Harlem & Lancelot Bravado and more​
UFC and Mixed Martial Arts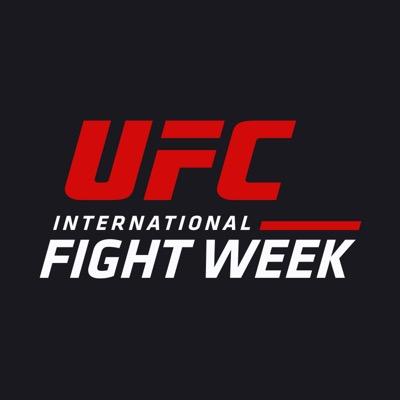 For UFC 200 Fight Week, the promotion announced their annual Hall of Fame induction for Sunday, July 10th at noon PT at the South Hall at the Las Vegas Convention Center. It will also be aired on UFC Fight Pass for those not able to attend. If you buy a ticket to the UFC Fan Expo, you can go for free.
Tickets for the UFC Fan Expo will be offered in various packages with three-day passes starting at $75. If you've never been to the Fan Expo, it's a lot of fun and some feel it's better than WWE's Fan Axxess during Wrestlemania weekend.
As part of the buzz for Bellator 154 featuring Phil Davis vs. King Mo, Bellator is having a free fan fest in San Jose, CA, at Dave and Busters on Friday, May 13. 205-pound champ Liam McGeary, "Stitch" Duran, Royce Gracie, Randy Couture, Cung Le, and Mark Coleman will all be in attendance.
WSOF announced today that adopted brothers will face each other in the cage on their July 30th card in Everett, WA. No, not the Shamrocks, but Caros Fodor and Ben Fodor, aka Phoenix Jones. They will meet in the co-main event and it will be a 162 lb catchweight fight underneath a main event of Alexandre Almeida defending his featherweight title against former champ Lance Palmer of Team Alpha Male.
Today in professional wrestling history: Von Erich Parade of Champions; Steiners wins WCW World Tag Team Titles; AJ Styles wins IWGP Title