Daily Update: WWE SummerSlam NYC, ROH PPV, CWC tonight, HBK
By F4W Staff | @WONF4W | Aug 17, 2016 3:48 pm
WWE TakesOver New York City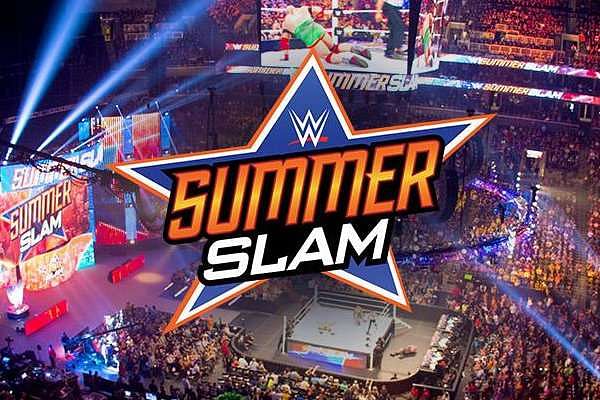 WWE's SummerSlam returns to the NYC-Metro area with a week-long lineup of events including interactive fan experiences and community outreach programs covering all five NYC boroughs. SummerSlam takes place this Sunday, August 21, live on the WWE Network around the world at 7 p.m. ET from a sold-out Barclays Center in Brooklyn, New York.
Thursday, August 18:  "Be a STAR" Bullying Prevention Rally – WWE Superstars Sin Cara, Natalya, Darren Young and Sami Zayn will speak about the importance of bullying prevention to more than 150 members of the Columbus Boys & Girls Club in the Bronx.
Thursday, August 18: Special Olympics Unified Basketball Game – WWE, will host a Special Olympics Unified Basketball Game at the Navy Yard Boys & Girls Club in Brooklyn for 150 Club members. WWE Superstars Big Show, R-Truth, Mark Henry, Zack Ryder and Naomi, WWE announcer Corey Graves and WWE Hall of Famer Howard Finkel will serve as honorary coaches.
Friday, August 19: Hire Heroes USA Veteran Career Panel & Networking Event – SummerSlam Reading Celebration – Friday, August 19: WWE, will host a Veterans Career Panel in support of Hire Heroes USA. WWE Chief Brand Officer Stephanie McMahon, WWE Superstars Mark Henry, Neville and Dana Brooke and WWE announcer Byron Saxton will be on-site to speak with veterans.
Friday, August 19: New York Stock Exchange Closing Bell (NYSE) – WWE Intercontinental Champion The Miz and WWE Superstars Big Show and Kane will ring the Closing Bell at the New York Stock Exchange.
Friday, August 19: Tapout Fitness Workout – WWE Superstars Alicia Fox, Natalya, Naomi, Lana and Summer Rae will lead a Tapout Fitness Workout followed by an exclusive health and fitness Q & A moderated by television personality Maria Menounos at the Tapout Fitness Center in Manhattan. Tapout is the official fitness and training partner of WWE.
Friday, August 19 & Saturday, August 20: Superstar Meet and Greets – WWE World Champion Dean Ambrose, WWE Women's Champion Sasha Banks, WWE Tag Team Champions The New Day, Seth Rollins, AJ Styles, Kevin Owens, Charlotte, Randy Orton, Roman Reigns, Enzo Amore and Big Cass.
Saturday, August 20: One World Observatory Visit – Kevin Owens, Daniel Bryan, Natalya, Carmella, Jimmy Uso and Jey Uso will visit One World Observatory positioned on top of One World Trade Center, the tallest building in the Western Hemisphere, to tour the exhibits and learn about the historic building.
Saturday, August 20: NXT TakeOver: Brooklyn II – Samoa Joe defends the NXT Championship against Shinsuke Nakamura for the first time ever.  Plus, Asuka defends against former champion, Bayley; Johnny Gargano and Tommaso Ciampa challenge NXT Tag Team Champions The Revival; and fans will see the much anticipated in-ring debut of Bobby Roode when he faces Andrade "Cien" Almas.
Sunday, August 21: SummerSlam – "The Viper" clashes with "The Beast" when Randy Orton goes one-on-one with Brock Lesnar. Plus, Finn Bálor vs. Seth Rollins for the right to be called the first WWE Universal Champion; Dean Ambrose defends the WWE World Championship against Dolph Ziggler; Sasha Banks defends her WWE Women's Championship against Charlotte; and John Cena faces AJ Styles.
Monday, August 22: Monday Night Raw – WWE Monday Night Raw at the Barclay's Center, where fans can see the fallout from SummerSlam.
THE ROUND-UP
---
---
Figure Four Weekly: August 17, 2016; Buff Bagwell sues WWE for unpaid Network royalties - When Rene Dupree's lawsuit against WWE over WWE Network royalties was quickly dropped a few months ago, the question coming out of it was not if there would be another such lawsuit, but when and with whom as the next plaintiff would be. The answers? August 9th and Marcus "Buff" Bagwell... Subscribers click here to continue reading.
F4W YouTube Page: Tons of clips and full free audio shows that you can tell your friends about, and much more to come! Make sure you subscribe today!  
---
Wrestling Observer Newsletter: August 15, 2016; Gigantic Summerslam weekend preview, McGregor vs. WWE, tons more - WWE's SummerSlam and UFC 202 anchor one of the biggest weekends for major shows of this or almost any other year. The four major events will be a Ring of Honor PPV featuring New Japan stars on 8/19, UFC 202 and NXT Takeover on 8/20, and SummerSlam and the finals of the Super J Cup on 8/21.
UFC 202 will be the biggest show as far as mainstream interest goes, since Conor McGregor is headlining against Nate Diaz. The show, from the T-Mobile Arena in Las Vegas, is far from the deepest when it comes to name value, but has the rematch of the biggest grossing PPV event in company history on top. Besides Diaz vs. McGregor, and a match who will determine who gets the next shot at light heavyweight champion Daniel Cormier, with Anthony Rumble Johnson (21-5) facing Glover Teixeira (25-4), it's very much an ordinary show... Subscribers click here to continue reading.
---
Order the print Wrestling Observer right now and get it delivered via mail, by sending your name, address, Visa or Master Card number and an expiration date to Dave Meltzer, or by using Paypal directing funds to Dave@WrestlingObserver.com. 
 
Rates for the United States are $13 for 4 issues, $32 for 12, $61 for 24, $101 for 40 and $131 for 52. In Canada and Mexico, rates are $14.50 for 4, $35 for 12, $67 for 24, $111 for 40 and $144 or 52. In Europe, you can get the fastest delivery and best rates by sending to moonsault@mediaplusint.com. For the rest of the world, rates are $16.50 for 4, $44 for 12, $85 for 24, $141 for 40 issues and $183 for 52. If you order by mail with a check, cash or money order (P.O. Box 1228, Campbell, CA 95009-1228), you can get $1 off in every price range.)
If you are a new subscriber ordering 24 or more issues, you can choose one free classic issue, or two free classic issues with a 40-issue subscription.
Wrestling Observer Newsletter BACK ISSUE: July 12, 1999; Chris Jericho signs with WWF, ECW to air on TNN, tons more - Details on Chris Jericho signing with WWF, ECW programming to air on TNN, plus tons more... Subscribers click here to continue reading.
---
---
WEDNESDAY NEWS UPDATE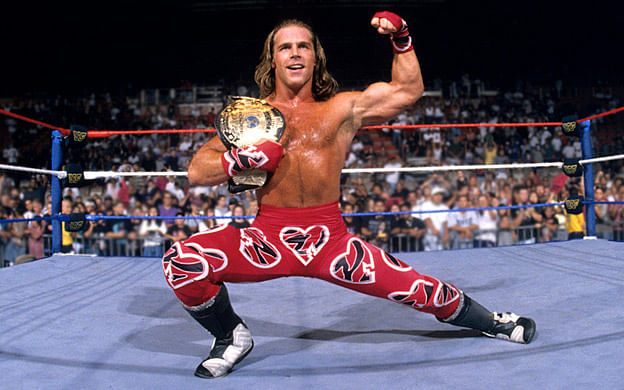 During this afternoon's NXT conference call, Triple H confirmed that Shawn Michaels has recently been present at the WWE Performance Center, but nothing has been decided about his long term future there.
Triple H also talked about Raw's upcoming cruiserweight division and Kota Ibushi's future on the call. Also, he further expanded on his previous defense of WWE's booking.
The Cruiserweight Classic continues on the WWE Network tonight at 9 p.m. ET with Brian Kendrick vs. Tony Nese, and Jack Gallagher vs. Akira Tozawa.
A trust in the name of Vince McMahon sold 1,547,372 shares of WWE stock on Wednesday for estate planning purposes. The shares are only a small percentage of McMahon's stock as he still personally owns just under 50 percent of all WWE stock with a vast majority of voting power in the company.
The press conference for UFC 202 began without Conor McGregor present though he showed up in the middle of it. The press conference ended abruptly as McGregor and the Diaz brothers team threw bottles at each other.
WORLD WRESTLING ENTERTAINMENT
This is a fun article from Pro Wrestling Sheet about Shane O' Mac reuniting with the Undertaker at a Texas bar. Apparently Shane is a big tipper.
Rolling Stone looks at Chad Gable and his rise from Olympic wrestler to WWE superstar.
Sasha Banks called out an alleged creeper on social media that was trying to take pictures with her at an airport.
WWE's NO MERCY is coming to Sacramento, CA's Golden 1 Center on October 9th. Presale access has begun with offer code WWEFAN which will close Thursday, August 18 at 11:59 p.m. To access Internet Presale, above offer code must be entered prior to selecting "Find Tickets". Tickets will go on sale to the general public Friday, August 19 at 10:00 a.m.
Tickets are on sale now for October 11th Smackdown LIVE in San Jose, CA, with the presale code SANJOSE.
Matches advertised locally for a WWE house show in Springfield, Missouri, on September 17 include WWE Champion Dean Ambrose defending against AJ Styles. Other match advertised is Randy Orton against Bray Wyatt.
Here is a cute infographic with some WWE quotables.
An analysis done by Brandon Howard shows Seth Rollins' return to house shows increased attendance well ahead of any difference related to any other WWE talent on house shows. A positive difference within a margin of error was also found for A.J. Styles, although he's the other only wrestler who appeared in at least 6 North American house show main events who is related to such a difference.

 
The New Jersey-born, self-proclaimed "Smacktalker Skywalker" Enzo Amore, one half of a tag team with 7-foot-tall Queens native Big Cass, have been out and about in NYC hyping up SummerSlam. Here is an interview with the team. In this video, they cut promos on the SAWFT Toronto Blue Jays before the New York Yankees game. It's pretty funny.
PROFESSIONAL WRESTLING
UFC / MMA
As was recently announced, Michael Bisping vs. Dan Henderson for the middleweight title will take place October 8 at the Manchester Arena in Manchester, England. This is the rematch from UFC 100 where Hendo delivered possibly the single greatest H-Bomb right hand in history. Airing live in the U.S. at normal show hours means that the show will begin at 11pm local time, with the PPV portion beginning at 3am. This puts the main event most likely occurring around 5:30am.
The current card for UFC 204 is as follows:
UFC Middleweight Champion: Michael Bisping vs. Dan Henderson
Middleweight: Vitor Belfort vs. Gegard Mousasi
Light Heavyweight: Ovince Saint Preux vs. Jimi Manuwa
Heavyweight: Ruslan Magomedov vs. Stefan Struve
Lightweight: Leonardo Santos vs. Adriano Martins
Bantamweight: Iuri Alcantara vs. Brad Pickett
Bantamweight: Damian Stasiak vs. Davey Grant
SUMMER EVENTS CALENDAR
With just under a week to go until WWE SummerSlam, that means it is almost time for the F4W Empire's third biggest yearly event, Super China Buffet Day~! Of Course, the Vegas and WrestleMania conventions are bigger events, but this holiday is WORLD WIDE! To participate, simply visit a Super China Buffet (any buffet will do) with your friends and family in YOUR area and tell us about it in the Empire Get-Together forum on The Board~!
AUGUST
 ROH: DEATH BEFORE DISHONOR XIV PPV; 6:00pm PDT, Friday August 19
Sam's Town Live, 5111 Boulder Highway - Las Vegas, NV 89122. Tickets.
ROH WORLD CHAMPIONSHIP: ADAM COLE vs JAY LETHAL (c)
19 - AAW; 115 Bourbon Street, 3359 w 115th Street Merrionette Park, IL, 8:00pm Bell Time, tickets. Trailer for our last show: United We Stand.
19 - We Watch Wrestling: LIVE podcast recording; Copper Still 4485 Beverly Blvd, Los Angeles, CA 90004
19 - Superkick'd Pro Wrestling Rock Show: Blazed; The Great Hall, 1087 Queen Street West, Toronto, Ontario M6J 1H3
19 - House of Glory Wrestling; Jamaica, NY, The Hardys, Drew Galloway, Ethan Carter III and Mickie James will appear.
19 - Pure Wrestling Association: VIEX, Nanaimo, British Columbia
20 - Empire State Wrestling; St. Johnsburg Fire Hall, located at 7165 Ward Road, North Tonawanda, NY featuring extreme wrestling icon Raven. Bell time is 6 p.m. Tickets here.
20 - Border City Wrestling: Heatwave; Royal Canadian Legion Col. Paul Poisson Branch 261, 12326 Lanoue Street, Tecumseh, Ontario N8N 1N3. Our regular ticket outlets (P-Jays Variety, Helou's Sports Cards, & Silver Tee Golf) - Border City Wrestling will be conducting a professional wrestling seminar before the BCW Heatwave show, with one of the greatest minds in the history of the wrestling business, Uncle Zeb Colter himself, Dutch Mantell! The seminar will start at Noon. The cost is $60.
20 - Pure Wrestling Association: VIEX, Nanaimo, British Columbia
20 - LIVE PRO WRESTLING! "FIGHTING BACK 6: WRESTLING WITH CANCER"; Vanier Columbus Club
260 McArthur Ave, Ottawa, Ontario, Canada
20 - Pure Wrestling Association: Carrotfest, Bradford, Ontario; Featuring Brutus the Barber Beefcake. Free 11:30am event. Plus, 2015's Carrot Cup will be airing in Cambridge, Kitchener, Waterloo, Brantford, Guelph and Stratford on Rogers TV 20 on August 19th at 9pm.
20 - ROH: National TV Taping; 6:00pm PDT, Sam's Town Live, 5111 Boulder Highway, Las Vegas, NV 89122. Tickets. ROH World TV Championship: Shibata will face the winner of the Mark Briscoe vs Bobby Fish match from Death Before Dishonor.
20 - Fighting Back 6: Wrestling with Cancer; Vanier Columbus Club, 260 McArthur Ave, Ottawa, Ontario, Canada
20 - Reality of Wrestling: Summer of Champions 3; Featuring Kurt Angle, from the World Gym Arena in Texas City, TX. The event is preceded by a VIP Meet and Greet session to feature WWE Hall of Famer Booker T, Kurt Angle and Queen Sharmell. Tickets. Proceeds will be going to the Booker T Fights For Kids Foundation.
20 - Best In The West; Fresno, CA, VFW Hall #8900, located at 3585 N Blythe, Featuring Jeff Cobb, Joey Ryan, and Mustufa Saed.
20 - NXT: Takeover at the Barclays Center in Brooklyn, NY. Samoa Joe vs Shinsuke Nakamura; Asuka vs Bailey; Revival vs Ciampa and Gargano
 UFC 202 - DIAZ vs. MCGREGOR 2, Saturday, August 20, from Las Vegas, NV
F4W SUPER CHINA BUFFET DAY! Sunday, August 21
Each year, groups of WWE fans (not a requirement) get together in the name of SummerSlam for a Sunday afternoon meal and then continue the fun at a viewing location to watch the WWE's summer classic. Our own Bryan Alvarez hosts a buffet and viewing party in his area of Seattle, as do many other Empire members all across the globe. Alvarez claims that everyone is welcome, so feel free to show up unannounced. Check out the Empire-Get Together forum NOW to see where your local group is meeting. If there is not any nearby, start your own, and make a post about it! A good time will be had by all.
WWE: SUMMERSLAM; The Barclays Center, Sunday, August 21, Brooklyn, New York 
It will be the twenty-ninth event under the SummerSlam chronology and the second consecutive SummerSlam to be hosted in the Barclays Center.
21 - Pure Wrestling Association: VIEX, Nanaimo, British Columbia
21 - NWX: Live Pro Wrestling at the CWF Wrestling School on 20 Hartzel Rd in St Catharines
21 - SMASH Wrestling: Super Showdown IV; Pickering, Ontario, Pickering Recreation Complex, 1867 Valley Farm Road, Pickering, Ontario L1V 3Y7. Tickets
21 - Octagon & Tinieblas Jr. vs. Fuerza Guerrera & Pirata Morgan headlines in Houston at the Arena Theater.  
25 - Northeast Wrestling "Rumble in Rockland": Provident Bank Park (1 Provident Bank Park Drive) in Pomona, NY, 7:30 p.m. A meet and Greet autograph session with the stars at 4:30 p.m. First-time ever: Jushin "Thunder" Liger and Jeff Hardy team together. Plus, Ryback, Broken Matt Hardy, Booker T, Michael Bennett, Mandy Leon, and more. Tickets.
26 - Northeast Wrestling "Wrestling Under the Stars": Wahconah Park in Pittsfield, MA Bell time is 7 p.m.  Autograph session at 4 p.m. Cody Rhodes w/ Brandi Rhodes vs. Michael Bennett. Mick Foley, Jeff and Matt Hardy, Jushin "Thunder" Liger, Jerry "The King" Lawler, Jim "The Anvil" Neidhart, Mandy Leon, and more. Tickets.
26 - We Watch Wrestling: LIVE podcast recording; The Wythe Hotel 80 Wythe Ave, Brooklyn, NY 11249. Tickets.
26 - All Star Wrestling; Cloverdale, BC at the Cloverdale Fairgrounds Alice McKay Building,
7:30 PM – 10 PM, Doors open at 630pm, Cloverdale Fair Grounds. Alice McKay Building, 6050 A, 176 St.
Surrey, British Columbia V3S 4E7
26 - Absolute Intense Wrestling; Our Lady of Mt. Carmel, 1355 W. 70th St. Cleveland, OH
26 - Conflict Wrestling: Black or White; 7 PM - 10 PM, Moose Lodge, 655 Wabanaki Dr, Kitchener, Ontario N2C 2G3. Tickets available.
26 - Bellator 160; The Pond in Anaheim, live on Spike TV, Benson Henderson vs Patricio Pitbull Freire
27 - ROH: Field of Honor; Brooklyn, NY, MCU Park, ROH World Championship 4 Corner Survival: ROH World Champion: Jay Lethal vs. Adam Cole vs. Tetsuya naito vs. Hiroshi. Tickets.
27 - Northeast Wrestling: FREE four match show on 8/27 at 11 a.m. at the New Windsor Community Day, Kristi Babcock Memorial Park (660 Mt. Airy Road, New Windsor, NY 12553).
27 - Northeast Wrestling "Wrestling Under the Stars 5": Dutchess Stadium, Wappingers Falls, NY. Bell time is 7 p.m. with an autograph session at 4 p.m. Kurt Angle vs. Cody Rhodes and Jushin "Thunder" Liger vs. Jeff Hardy, Jerry "The King" Lawler vs. Brooklyn Brawler. Tickets.
27 - Battlearts: Summer Heat; 4880 Tomken Road, Mississauga, Ontario L4W 1J8
27 - LuchaTO at the Benelife Wellness Centre, 68 Tycos Drive, Toronto, Ontario, M6B 1V9
27 - UFC FIGHT NIGHT: Maia vs. Condit; Vancouver, BC.
28 - Northeast Wrestling "Thunder": The NEW Arena (40 Peck Road) in Bethany, CT at 4 p.m. Cody Rhodes vs. Sami Callihan. Jushin "Thunder" Liger vs. Travis Gordon. War King Hanson vs. Kamaitachi. TK 'O Ryan versus Brian Anthony. Northeast Wrestling Tag Team Champions The Battles versus So Over. DIJAK and more. Tickets.
28 - Steel City Pro Wrestling: End Game; 222 Queenston Rd, Hamilton, ON L8K 1G6, Canada
28 - Destiny wrestling: Summer Heat; Battlearts Wrestling Academy. Featuring MOOSE!
SEPTEMBER
1 - AAW; Berwyn Eagles Club, 6309 W 26th St Berwyn, IL, 7:30pm Bell Time
2 - MOONSHINE BRANDED WRESTLING: Italo-Canadian Hall, 1101 DiPietro Street, Fort Erie, Ontario, Canada, Doors @ 6:00p Bell @ 7:00pm, Tickets: $10 CDN or $5 USD
3 - UFC Fight Night: Arlovski vs. Barnett; Hamburg, Germany
3 - ACE Collision Course: Morgan Jr. Arena, Wallington, NJ, MAIN EVENT: ACE Heavyweight Championship: TJ Marconi (c) vs Archadia
6 - SMASH-WRESTLING, Oshawa Music Hall, 39 King St E, Oshawa, Ontario L1H 1B2. Tickets Available.
10 - Pure Wrestling Association: COWEX – Duncan, British Columbia
10 - New England Fights 25: HEROES & VILLAINS; Lewiston, MA. Tickets.
10 - Barrie Wrestling: Back to School 3; 49 Ferris Lane, Barrie, Ontario, Canada
10 - UFC 203: Miocic vs. Overeem; Cleveland, Ohio
16 - Pure Wrestling Association: Lake Cowichan, British Columbia
16 - Smash vs Progress: Uncensored; Oshawa Music Hall, Oshawa, Ontario. Must be 19+ to attend.
16 - Pure Wrestling Association: Private Event in Ontario
16 - ROH: Reloaded Tour; Pittsburgh, PA, Stage AE, 7:30 pm, tickets
17 - Pure Wrestling Association: Alpine Club – Kitchener, Ontario
17 - Pure Wrestling Association: Courtenay, British Columbia
17 - ROH: Reloaded Tour; Lockport (Buffalo), NY, 7:00 pm, tickets
17 - UFC Fight Night: Poirier vs. Johnson; Hidalgo, Texas, State Farm Arena
17 and 18 - SMASH VS PROGRESS: Smash Wrestling welcomes our friends from Progress Wrestling, England's biggest wrestling company.
18 - Pure Wrestling Association: Gold River, British Columbia
18 - Alpha-1 Wrestling presents #‎Matrats2
TODAY IN PROFESSIONAL WRESTLING HISTORY (8/17): Brock Lesnar takes John Cena to Suplex City
---
​