UFC: Ronda Rousey to fight Holly Holm at January's UFC 195, why Miesha Tate didn't get the call (updated)
By F4W Staff | @WONF4W | Aug 21, 2015 3:53 pm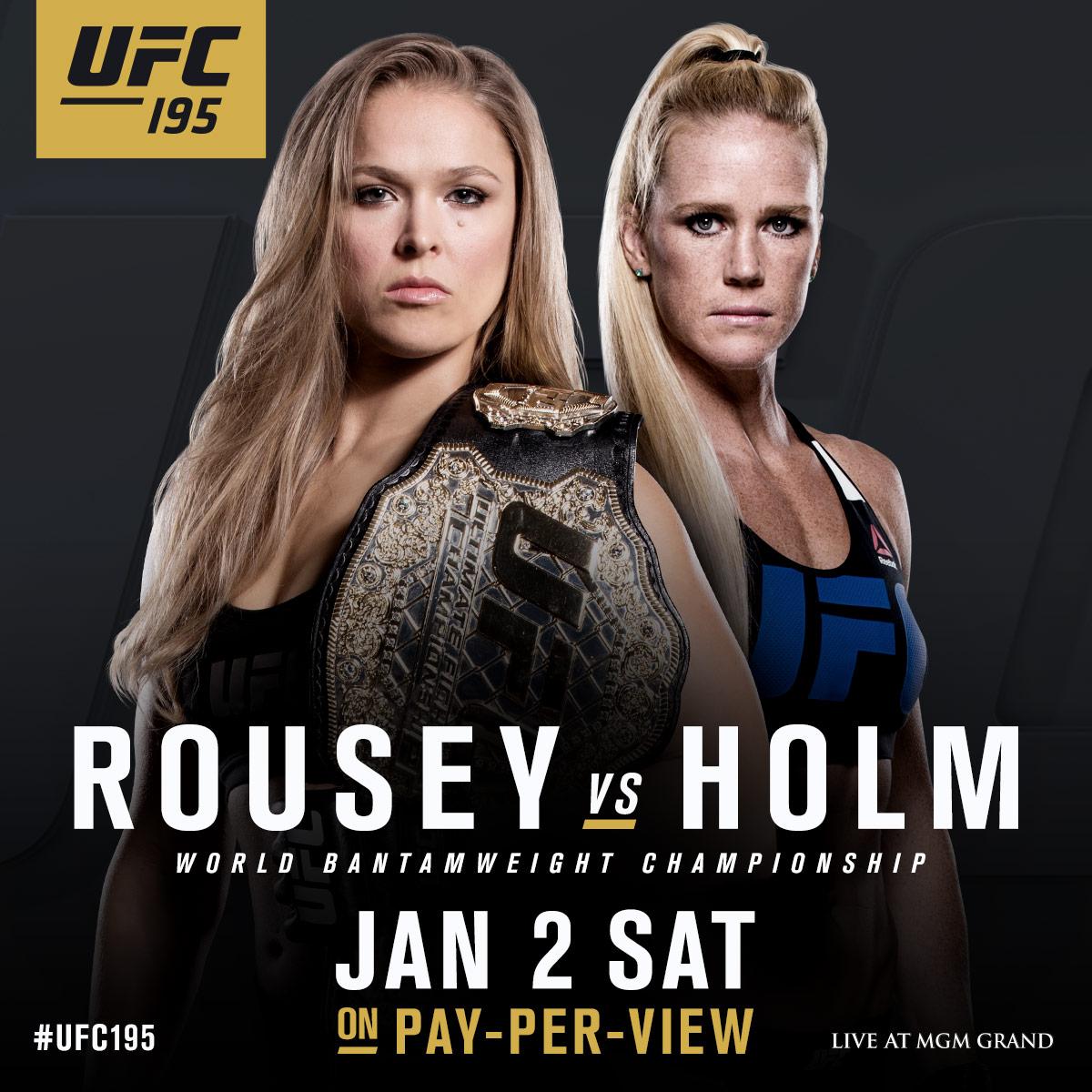 By Josh Nason, WrestlingObserver.com
One of the UFC's most popular fighters has her next fight booked, but it isn't against who everyone expected after all.
Just before 8 AM EST on ABC's Good America America, UFC women's bantamweight champion Ronda Rousey announced via satellite that she will defend her title against Holly Holm at UFC 195 on January 2nd. The fight will main event a show at the MGM Grand in Las Vegas, NV. 
Rousey (12-0) was expected to fight rival Miesha Tate for a third time after Rousey dispatched Bethe Correia in August and Tate won her fourth straight in July. Instead, she'll fight the undefeated Holm (9-0) who is 2-0 in the Octagon.
When Holm was finally signed to the UFC after a long negotiation period, it was expected that the heavily experienced boxer-turned-MMA-fighter would be groomed to face Rousey at some point. However, due to two decisions that were tepidly received by fans and media, that fight wasn't seen as next for either woman. 
In an interview with the L.A. Times, UFC president Dana White told Lance Pugmire that while Tate was the initial thought, they were sitting around and determined that people had already seen that fight already. 
"A third fight in a rivalry usually comes after the stuff we'd see in [Arturo] Gatti-[Micky] Ward," White said of the classic boxing trilogy. "With Miesha, the result has been the same twice. Everyone's already seen that fight."
White also said that if both sides are healthy, strawweight champion Joanna Jedrzejczyk will face Claudia Gadelha in the co-main event of that show, effectively kililng the speculation that Tate would face Cris 'Cyborg' Justino in the co-main event with the winners going onto UFC 200.
There is now thought that Tate will fight Amanda Nunes on that show with the winner facing Rousey if she can get past Holm. If that rounded out the top three fights on that card, that would be an excellent main card already.
The January show will come less than a month after the monolith of UFC 194 that features a featherweight title unification bout between Conor McGregor and Jose Aldo, and an excellent middleweight title fight between champion Chris Weidman and Luke Rockhold.