WWE NXT TV results (August 19): Kevin Owens, Finn Balor, and the last stop before Takeover
By F4W Staff | @WONF4W | Aug 19, 2015 11:37 pm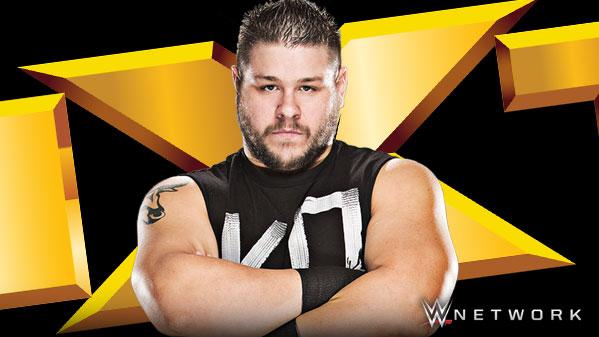 by Emerson Witner, WrestlingObserver.com, Wrestling Outsiders Podcast
It is the final stop on the road to Takeover! What will happen? Join me at 8pm for a live recap of a taped show!
-NXT General Manager Mr. William Regal is out to start the show this week to oversee a contract signing between NXT Woman's Champion Sasha Banks and her #1 Contender Bayley.
Bayley thanked Mr. Regal for the opportunity while Sasha said that while Bayley's good, Sasha is better and plans on showing why she is the best NXT Woman's Champion in company history.
Sasha turned around to leave and Bayley stopped her, noting that every contract signing in history ends in a fight and Bayley wanted to fight. Sasha called Bayley a loser and pathetic, which is why Sasha is on Raw and Bayley isn't. Sasha called herself a real role model and plans on showing the audience that fairy tails don't have happy endings.
Sasha finished by saying Bayley is not worth fighting tonight before leaving. As Sasha left Bayley finally snapped, ran after her and attacked!
-Apollo Crews is debuting Saturday
1.) Tyler Breeze defeated A Local Competitor
Prince Pretty kicks off the wrestling action this week, as he goes one on one with a nameless opponent. Breeze carried a replica of Jushin Liger's mask at the end of his selfie stick, because this Saturday at Takeover it is Tyler one on one with Jushin Thunder Liger.
This match lasted a whopping 30 seconds, Breeze won with a Super Model Kick. After the match Breeze put the Liger mask on his foe and cut a promo on his opponent for Saturday.
Breeze picked up his opponent and gave him the Beauty Shot as a preview of what's going to happen at Takeover.
-Speaking of shows happening this weekend, SummerSlam is Sunday night! 10 matches! 4 hours!
2.) The Hype Bros, Enzo Amore & Colin Cassady defeated 4 Opponents
It's time for an 8-man tag featuring two of the top babyface teams on NXT. I had to go back to watch this match after the show because of some horrible buffering when I tried watching it live. Turns out they never did name the opponents, which was a running joke tonight. Jesse Sorensen was one of them, but it's not like he was named. The Unnamed Foursome got a little offense on Enzo, but it was nothing to write home about.
The finish was Colin throwing Enzo off the top rope onto one of the opponents for the win. They did announce their 8-man tag for next week's NXT against Jason Jordan, Chad Gable, Dash & Dawson.
-Speaking of Jordan, Gable, Dash and Dawson, they cut a promo backstage. Long story short, they are ready, willing and Gable.
3.) Samoa Joe submitted Steve Cutler
This is at least the second time Joe has faced Cutler and the second time Joe won. Joe won in 30 seconds with the Coquina Clutch.
-As Joe was leaving he got kicked in the face by Baron Corbin and Corbin beat him all over the arena. They wound up in the ring and Corbin laid Joe out with End of Days.
-The New and Improved Bull Dempsey is wrestling next week.
4.) NXT Tag Team Champions Blake & Murphy defeated Angelo Dawkins & Sawyer Fulton
This may literally be the most skipable episode of NXT ever.
This was the most competitive match on the show, which really is not saying anything. Dawkins and Fulton got just enough offense for it to not be a total squash and the champs won again, with their running suplex/frog splash combo.
-The Vaudevillians came out to cut a promo, but every time they tried to talk, Alexa walked up and slapped them in the face. This Saturday they will have someone in their corner to deal with her. Just please don't let it be Eva Marie.
-Speaking of Eva Marie, she is going to face Carmella next Wednesday night. Oh yay.
-The final segment of the show was billed as Kevin Owens' Final Declaration. Kevin carried a ladder to the ring and set it up before cutting his promo.
Owens cut a promo on the fans, calling them the "John Cena" of fans because nothing real comes out of their mouths. They chant for him one minute and boo him the next depending on who he says he hates this week. They want NXT to grow and become bigger, but they whine and complain because NXT sold out a 13,000 seat arena and they won't be able to see the show live.
Owens turned his attention to Balor, saying Japan was a fluke. He shouldn't have beaten him that night and will not beat him on Saturday. If he thinks what he did to Sami was bad, what he does to Finn will be even worse. He needs the title to shove it in these fan's faces and needs it to prove that he is better than Finn.
This Saturday will not be Walk Kevin Walk or Lose Kevin Lose, it will be Destroy Kevin Destroy, Climb Kevin Climb. It will not be an epic battle where they fight atop the ladder. When Owens is on top of the ladder, Balor will be laying on the ground beaten and destroyed. As he cut this promo Owens climbed to the top of the ladder.
This brought out The Champ. Finn Balor is out to offer a rebuttal. Balor stood on the middle rope, Owens climbed down the ladder and we got a fight. Balor got the better of their scuffle and was about to heave the ladder at him when Owens ducked and ran.
The show ended with Balor standing atop the ladder vowing to shut Owens' mouth this Saturday. This was an excellent final segment and made up for a very dull for 45 minutes of the show.
Tune in this Saturday for the live Takeover recap and join me back here next week for our normal show. Until then, make sure to say your vitamins and take your prayers!