Daily Update: McMahon injured, RAW vs. NFL, Backlash fall out
By Dave Meltzer | @davemeltzerWON | Sep 12, 2016 5:04 pm
THE ROUND-UP
The Latest from the F4W Staff
AJ Styles wins WWE World title at Backlash - It's been a long time coming. The Phenomenal AJ Styles achieves another milestone, this time in WWE. 
WOR: WWE Backlash PPV, UFC in Madison Square Garden, more! 9/12 - New champions galore! Bryan and Dave break down the action from the first Smackdown only branded PPV of the new era. Find out if it actually is the new era, or just more of the same.
#PunkWeek: Even in defeat, CM Punk is a role model - What's next for Punk? Let him tell you. 
WWE Backlash live results: Dean Ambrose vs. AJ Styles - Save yourself three hours. Just read the results and watch the main event on the network. 
B&V&F: WWE Backlash post-PPV recap! AJ Styles, Becky Lynch, Slater and Rhino, more! 9/11 - Filthy Tom joins the guys for an all Backlash edition of the Bryan and Vinny show. 
#PunkWeek: The timeline of CM Punk's long & complicated road to UFC 203 - On Monday, it seems much less complicated.
EVOLVE 69 recap: Johnny Gargano says farewell, Matt Riddle picks up the torch - Gargano continues his goodbyes en route to WWE. 
---
TELEVISION SCHEDULE
Raw in Baltimore will be headlined by Kevin Owens vs. Roman Reigns. If Reigns wins, the main event at Clash of the Champions will become a three-way Universal title match with Owens vs. Seth Rollins vs. Reigns. If Reigns loses, the main event stays as Owens vs. Rollins. Expect most of the Clash card to be set up on tonight's show. Also, it's match five with Cesaro vs. Sheamus with Sheamus up 3-1, with Cesaro getting a win in London on Wednesday night. 
This is first week Raw goes against the NFL with a doubleheader with the Washington Redskins vs. Pittsburgh Steelers at 7:10 p.m. Eastern followed by the Los Angeles Rams vs. San Francisco 49ers at 10:20 p.m.
The semifinals and finals of the cruiserweight classic will be part of a two-hour show live from Full Sail University at 8 p.m. Eastern on Wednesday with semifinals of Kota Ibushi vs. T.J. Perkins and Zack Sabre Jr. vs. Gran Metalik as the semifinals.
We're looking for reports from the WWE Smackdown brand house show tonight in Fairfax, VA (A.J. Styles vs. John Cena for WWE title, Dean Ambrose vs. Dolph Ziggler) as well as from Raw in Baltimore with dark matches, Superstars matches and anything else that wouldn't be evident from the live show to NewsTips@WrestlingObserver.com.
For this weekend we're doing polls on UFC 203 and the Smackdown brand PPV from Richmond, VA, with a thumbs up, thumbs down or thumbs in the middle along with a best and worst match to Dave@WrestlingObserver.com.
---
---
Figure Four Weekly: Figure Four Weekly 9/5/2016: WWE finally releases the "Last Battle of Atlanta" - WWE is getting ready to check another box off the wrestling video collectors' holy grail list. WWE Network news reported over the weekend that Tommy Rich vs. Buzz Sawyer in "The Last Battle of Atlanta" will be added to the service on Tuesday, September 6th as part of a "Hidden Gems" playlist... Subscribers click here to continue reading.
F4W YouTube Page: Tons of clips and full free audio shows that you can tell your friends about, and much more to come! Make sure you subscribe today!  
---
Wrestling Observer Newsletter: September 12, 2016 Wrestling Observer Newsletter: CM Punk making UFC debut, PWG Battle of Los Angeles review, more - A 19-month journey will come to an end, or to a new beginning on 9/10 when Phil Brooks, better known as C.M. Punk, steps into the cage in one of the biggest matches on the UFC 203 PPV card. While many people have tried to make analogies, using names like Brock Lesnar or James Toney, there is really nothing in UFC history really comparable to this. It was a weird experiment that many had written off as a failure six months into the story... Subscribers click here to continue reading.
---
Order the print Wrestling Observer right now and get it delivered via mail, by sending your name, address, Visa or Master Card number and an expiration date to Dave Meltzer, or by using PayPal directing funds to Dave@WrestlingObserver.com. 
 
Rates for the United States are $13 for 4 issues, $32 for 12, $61 for 24, $101 for 40 and $131 for 52. In Canada and Mexico, rates are $14.50 for 4, $35 for 12, $67 for 24, $111 for 40 and $144 or 52. In Europe, you can get the fastest delivery and best rates by sending to moonsault@mediaplusint.com. For the rest of the world, rates are $16.50 for 4, $44 for 12, $85 for 24, $141 for 40 issues and $183 for 52. If you order by mail with a check, cash or money order (P.O. Box 1228, Campbell, CA 95009-1228), you can get $1 off in every price range.)
If you are a new subscriber ordering 24 or more issues, you can choose one free classic issue, or two free classic issues with a 40-issue subscription.
WON BACK ISSUE: August 16, 1999 Wrestling Observer Newsletter: Jim Ross, Jushin Liger, Keiji Mutoh, Lioness Asuka enter Hall of Fame - Details on the Wrestling Observer Hall of Fame voting results... Subscribers click here to continue reading.
---
---
MONDAY NEWS UPDATE
Vince McMahon was injured recently. WWE has confirmed that McMahon did get injured and in fact had surgery, but the nature of the injury and surgery are still unknown. The story going around in the company is Vince suffered a torn quad while squatting. 
Alberto Del Rio did an interview with Mas Luchas claiming that he failed the WWE drug test because he was using legally prescribed testosterone replacement therapy. It's not exactly a secret that WWE had banned all TRT usage years ago but may have amended that, but even when amended, even if prescribed by a doctor it has to be approved by the WWE's own medical staff.  He also said that Andrade Cien Almas wasn't happy and wants to return to Mexico. He said the problem is that when you go from Mexico to WWE you have to learn English and also start from scratch and forget everything you know. He said Almas asked him if things get better when you make the main roster, and he said he told him that things get worse.     
Del Rio vs. Rey Mysterio Jr. was announced today for the debut of the Lucha Ilimitado promotion on 10/12 in Yakima, WA at the Sun Dome. The promotion has said they would announce Mysterio's opponent today. Tickets are available eat TicketWest outlets.
Sad to report the death of 70s star Stan Mykietowich, better known as Moose Morowski. He toured all over North America, being big in places like Canada and West Texas. Morowski was 81 years old. 
Bryan and I will be back tonight with Wrestling Observer Radio covering Raw and all the latest pro wrestling news. We'll also be taking your e-mail questions that you can send to Mailbag@WrestlingObserver.com. 
WORLD WRESTLING ENTERTAINMENT
Not sure if this will be announced for Smackdown tomorrow, but they were discussing a Miz vs. Dolph Ziggler cage match today. It also could be for the PPV on 10/9 in Sacramento.
The WWE is now changing the names of the WWE women's title and the WWE tag titles to the Raw women's title and Raw tag titles, since the Smackdown women and tag titles are known by the TV show name.
For the first time I can ever recall, a WWE PPV failed to crack the No. 20 searches on its day in Google, so last night's show in other words had the least amount of general public interest of any WWE PPV in years.  
Miz and Ziggler's opening spot last night was meant as a spoof of the C.M. Punk vs. Mickey Gall fight.
The first Raw of 2017 will be on 1/2 in Tampa at the Amlie Arena.
Madison Square Garden has made it official that the show on 12/26, a Monday night, head-to-head with Raw, will be a Smackdown brand event advertising John Cena, Dean Ambrose, A.J. Styles, Bray Wyatt, Randy Orton, The Miz, Dolph Ziggler, Becky Lynch and Naomi (thanks to Mike Omansky)
WWE announced a deal with Playmates Toys for racing toys called WWE Nitro Sprints and Nitro Machines with motorized figures with wrestlers in ring gear and a vehicle with John Cena, The Rock, Brock Lesnar and Undertaker and Nitro Machine with Cena, Rock, Undertaker and Dean Ambrose.
UFC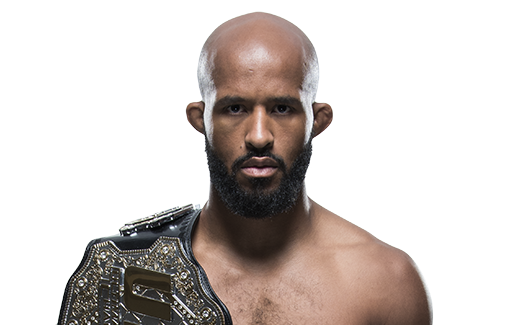 Demetrious Johnson did an interview with Submission Radio and said it was mind boggling when he found out that Sage Northcutt was making more money than TJ Dillashaw, a former world champion. He said that he's been champion for four years and can't afford to retire, and he said that if he had won four Super Bowls he could retire. He said he wants to break the record for most title defenses in his weight division next before facing Dominick Cruz and again said he wants $2 million for a Cruz fight.
Rolling Stone talks what is next for C.M. Punk.
Panel picks for UFC 203:
Dave Meltzer and David Bixenspan went 5-0
Josh Nason, Mike Sawyer, Steve Juon and John Pollock went 4-1
Mike Sempervive went 3-2
Ryan Frederick, Ace Fontaine and Front Row Brian went 2-3
VARIETY
Billy Corgan and David Lagana showed up at yesterday's Evolve show in Queens. It's good they are looking for new talent. Also at that show, Cody Rhodes purchased 20 boxes of pizza for fans in attendance. He said it was to celebrate the farewell in Evolve of Johnny Gargano, who will be WWE exclusive going forward with his new contract.
Sabotage Wrestling on 10/7 in Covina, CA has a women's show at 4315 N. Vincent Ave.
NWA Top of Texas Wrestling on Saturday night in Amarillo headlined by Greg Anthony vs. Jake Logan for the NWA National title and Matt Riviera vs Chad Thomas. Riviera and Anthony will also be hosting a seminar for $20 from 1-3 p.m. in the afternoon. For info on the seminar you can email nwamidsouth@gmail.com.
NWA Mid South results from Saturday night in Dyresburg, TN: Dos Amigos Locos #1 b Van Van Horn, Josh Lewis b Keon Option, Dale Wylde b Dos Amigos Locos #2, Greg Anthony b Jakob Edwinn-DQ, Iron Empire b Heatseekers to win NWA tag titles. Heatseekers had beaten the Iron Empire (Rob Conway & Matt Riviera) to win the titles the night before in Ripley, TN at the NWA Mid South show.
Paul Birchill is now taking pro wrestling bookings through Bill Behrens at showbis@aol.com. 
CMLL on Saturday night at Arena Coliseo in Mexico City: Artillero & Espanto Jr. b Coyote & Drako, Akuma & Canelo Casas & Nitro b Bengala & Leono & Sensei, Flyer & Oro Jr. & Star Jr. b Cuatrero & Forastero & Sanson, Angel de Oro & Blue Panther & Rey Cometa b Dragon Rojo & Gran Guerrero & Pierroth, Shocker & Matt Taven & Ultimo Guerrero b Atlantis & Diamante Azul & Valiente.
Puebla tonight is headlined by Caristico & Mistico & Volador Jr. vs. Negro Casas & Mr. Niebla & Shocker.
Premier Championship Wrestling of Winnipeg and New Xperience Wrestling announced a co-branded Manitoba tour headlined by Jimmy Hart. The shows will be 9/29 in Dauphin, at the Rotary Arena, 9/30 in Swan River at the Curling Club, 10/1 in Winnipeg at Doubles Fun Club and 10/2 at Notre Dame de Lourdes at the Community Centre.
MCW has events on 9/23 and 9/24. On 9/23, they have a Jim Ross & Jim Cornette talk show at Jimmy's Famous Seafood at 8 p.m. There will be a convention from 10 a.m. to 4 p.m. on 9/24 in Joppa, MD, with Bret Hart, Jimmy Hart, Howard Finkel, Honky Tonk Man, Hillbilly Jim, Greg Valentine, Jim Ross, Paul Orndorff, Koko B.Ware, Brutus Beefcake, Tito Santana, Jim Cornette, Jim Neidhart, Bob Orton, Nikolai Volkoff, Dennis Stamp, Tammy Sytch, Typhoon, Magnun T.A., Terri Runnels and Angelina Love. There will also be a live event at 7:30 p.m. that night. Cornette will also be doing a podcast that weekend.
James Gallagher vs. Kirill Medvedovsky has been added to Bellator's 11/10 show in Tel Aviv, Israel.
Daily Pro Wrestling History (09/12): WCW Fall Brawl
---
​