Daily Update: WWE MSG, Rusev out of action, Vitor Belfort
By Dave Meltzer | @davemeltzerWON | Mar 12, 2017 4:27 pm
THE ROUND-UP
The Latest from the F4W Staff
NEWS
AUDIO
We're looking for reports on today's WWE show in London, ONT and yesterday's ROH TV tapings in Las Vegas to newstips@wrestlingobserver.com.
We're also doing weekend polls on the ROH PPV show from Las Vegas as well as both nights of the New Japan Cup, with a thumbs up, thumbs down or thumbs in the middle along with a best and worst match to dave@wrestlingobserver.com.
Raw is Monday in Detroit for the final WWE event ever at the Joe Louis Arena. Brock Lesnar will be on the show in some form. Cesaro & Sheamus vs. Enzo & Cass with the winner getting a shot at the tag titles at WrestleMania will be on the card. Bill Goldberg is not scheduled this week. Smackdown has a house show on Monday night in Charleston, WV with John Cena as the headliner.
Also on Monday will be second round action in the New Japan Cup from Fukui. This won't be on New Japan World.
Smackdown and 205 Live take place on Tuesday in Pittsburgh. The New Japan Cup continues on Tuesday with second round action in Shiga.
The New Japan Cup also has second round action on Wednesday in Nagano.
---
FIGURE FOUR WEEKLY: 3/6/2017: Bad booking disappoints at WWE Fastlane 
Goldberg is one of WWE's top champions in 2017. That it was a formality doesn't make the reality of that sentence any less startling. Nearly 20 years after his peak in WCW, and over a decade after his first stint with WWE came to an end, Goldberg is going to main event WrestleMania. All of that was locked in when Goldberg defeated Kevin Owens to win the WWE Universal Championship at Fastlane. Predictably, the main event was a wrestling match in name only. Goldberg won with a spear and a jackhammer in just over 20 seconds...
Subscribers click here to continue.
---
WRESTLING OBSERVER NEWSLETTER: March 13, 2017 Wrestling Observer Newsletter: WWE Fastlane review, Tomoaki Honma injury, plus tons of news 
Updated the plans for WrestleMania, detail what happened with Tomoaki Honma and a progress update, features on Ron Bass, Rick Rude and Tom Jones, a major new WWE signing and future company plans all in the new double issue of the Wrestling Observer Newsletter.
Our lead story runs down WrestleMania, what is on, what is in limbo and where everyone fits in, plus a breakdown of the Fast Lane PPV with business notes, stories behind the matches, match-by-match coverage with star ratings and poll results.
Have a look back at the career of Ron Bass, his multitude of championships around the country, and why his career ended and post-wrestling.
There is a major feature on the 2016 Wrestling Observer awards, with a breakdown of winners, and notes about the different people in the major categories and compare and contrast them. Plus, discussion about the landslides and the close races and what made the difference.
This issue has a feature on the Hardys and Bully Ray in ROH, back-story of Hardys value on the independent market and where the different companies stand in the U.S. marketplace.
Take a look at the business of UFC 209, including Tony Ferguson's pay when his fight was canceled, what was supposed to be a benefit to everyone that has backfired but nobody will say it, the judging of Wonderboy vs. Woodley, weight cutting, the welterweight position, as well as business notes on the show, match-by-match coverage and how much everyone was paid.
Examine Daniel Bryan possibly wrestling again, The Miz on promos, the Shane McMahon vs. A.J. Styles angle, notes on WWE talks with two of the best women wrestlers in the world, an update on the Jack Swagger situation, Dana Brooke competes in another sport, WWE Hall of Fame news, Jerry Lawler update, backstage when Dwayne Johnson was talking about C.M. Punk, this week's Madison Square Garden show, Raw plans post-Mania, the most watched shows on the WWE Network, plus a look at all the arena matches over the past week with highlights and business notes. 
---
ORDERING INFO: Order the print Wrestling Observer right now and get it delivered via mail, by sending your name, address, Visa or Master Card number and an expiration date to Dave Meltzer, or by using PayPal directing funds to Dave@WrestlingObserver.com. 
 
Rates in the United States are $13 for 4 issues, $32 for 12, $61 for 24, $101 for 40 and $131 for 52. In Canada and Mexico, rates are $14.50 for 4, $35 for 12, $67 for 24, $111 for 40 and $144 or 52. In Europe, you can get the fastest delivery and best rates by sending to moonsault@mediaplusint.com. For the rest of the world, rates are $16.50 for 4, $44 for 12, $85 for 24, $141 for 40 issues and $183 for 52. If you order by mail with a check, cash or money order (P.O. Box 1228, Campbell, CA 95009-1228), you can get $1 off in every price range.)
If you are a new subscriber ordering 24 or more issues, you can choose one free classic issue, or two free classic issues with a 40-issue subscription.
WON BACK ISSUE: February 14, 2000, Vince McMahon announces the XFL, 1999 awards, more 
Vince McMahon made sports and business headlines on 2/3 with the announcement of him starting his own professional football league called the XFL. McMahon, who failed in negotiations last year to buy the Canadian Football League, looks to be that league's No. 1 rival for players not quite good enough for the NFL in his eight-team league scheduled to start in February 2001 with each team playing ten games and ending with championship playoffs in April... Subscribers click here to continue.
---
SUNDAY NEWS UPDATE
We did weekend shows after ROH on Friday night and after UFC last night that are on the site today. We'll be back on Monday after Raw. You can always send questions to the show to mailbag@wrestlingobserver.com.
The WWE Madison Square Garden show will be finished by the time you read this. Brock Lesnar beat Kevin Owens in around 3:00 with the F-5 in the main match. The next MSG show will be on Friday, 7/7.
Vitor Belfort announced last night after his loss to Kelvin Gastelum that he's got one fight left on his contract, would like to fight on the June PPV show in Rio de Janeiro, and would retire at that point, unless UFC starts up a seniors circuit in which case he would continue to fight.
In the New Japan Cup earlier today in Amagasaki, Juice Robinson beat Yujiro Takahashi, Seiya Sanada beat Yoshi-Hashi, Katsuyori Shibata beat Minoru Suzuki, and Tomohiro Ishii beat Kenny Omega to all advance. Ishii and Omega is worth going way out of your way to see. The next round will have a match late tonight/tomorrow morning in Fukui with Yuji Nagata vs. Evil, Tuesday in Shiga has Toru Yano vs. Bad Luck Fale, Wednesday in Matsumoto has Shibata vs. Robinson, and Friday in Tokorozawa has Ishii vs. Sanada. None of those shows are on New Japan World at least as far as the last schedule I had. The semifinal and finals, which both start at 2 a.m. Eastern and 11 p.m. Pacific on Saturday and Sunday night this coming week, are on New Japan World.
While there are rumors going around about a Kenny Omega vs. Adam Cole match on 4/1 in Lakeland, FL, that is not the case. Right now there is no date for that match, but Omega is not on the Lakeland show. The Hardys vs. Young Bucks main event on that show has been changed to a ladder match for the tag team titles.
WWE
Rusev will be out of action for some time to come. Big Show said that Rusev will be undergoing shoulder surgery. We can't confirm that as the reason, but he's definitely out of action, which has been known about for a few weeks.
Tickets for Raw are far from sold out, which isn't a good sign. They haven't been selling out Raw even during Mania season in traditionally strong markets like Detroit, even though this has been pushed as the last show at the Joe Louis Arena. It would be really cool if during the show tomorrow they'd acknowledge it being the last event in the building and do a video highlight of events that were in the arena.
MISCELLANEOUS
FloSlam tonight presents Style Battle from Ybor City, FL, an eight-man single elimination tournament.
Insane Championship Wrestling TV taping on Friday night in Liverpool before 700 fans: Kenny Williams b Davey Blaze, Polo Promoters b The Purge, Nathan Cruz b Joe Hendry, Joe Coffey b Zack Gibson (very good), Stevie Boy b Jack Jester, Pete Dunne b Chris Renfrew (very good), Wolfgang b Aaron Echo (Wolfgang, even though a face in WWE, was a heel here and ripped on Grado saying that when he goes to Orlando, he's a star and when Grado goes to Orlando, he's in the minor leagues), BT Gunn b Chris Ridgeway, Wild Boar & Mike Bird b Ravie Davie & Danny Hope, Trent Seven b Jordan Devlin (told this was off the charts great partially due to it being a bloodbath due to Devlin getting cut). Devlin did a swanton over the top rope to the floor, but missed Seven and hit his head on the floor with a sickening thud. The whole back of his head was covered with blood at that point. They went another 5-7 minutes. The crowd was chanting for Devlin and promoter Mark Dallas talked about what a great performance it was and how we'd be seeing a lot more of him. (thanks to Stephen Lyon)
ICW from yesterday in Motion, Bristol, England before 280 fans: Kenny Williams b Morgan Webster, Jackie Polo & Mark Coffey b Danny Jones & Edwin Ricci, Davey Blaze b Ravie Davie, Pete Dunne b Joe Hendry, BT Gunn b Joe Coffey, Iestyn Rees b Aaron Echo, Wolfgang b Charlie Sterling, Chris Renfrew b Big Grizzly, Mike Bird & Wild Boar b Krobar & Stevie James to keep the tag titles, Trent Seven b Jack Jester to keep the ICW title. 
Lucha Slam on 3/25 in Brantford, ONT at 6 Aberdeen Avenue.
Best of the West has an iPPV tonight on Fite TV for $9.99. The show starts at 9 p.m. Eastern and 6 p.m. Pacific and will be from the Fresno's University Square Hotel at 4961 N. Cedar, across from Fresno State, for the one year anniversary show. Lio Rush is on the show facing Funnybone, plus Jody Kristofferson vs. JR Kratos and Brandon Pinion vs. Wiseguy for the Best of the West heavyweight title.
WrestleMerica from last night in Barnesville, GA before 150 fans: David Tita b Corey Hollis, Zac Edwards & Michael Stevens b Trevor Aeon & Gil Quest, Gillberg won three-way over Scotty Beach and Johnny Romano, Iceberg b Micah Taylor, Fry Daddy won four-way to keep WrestleMerica title over Drew Adler, Tyson Dean and Zane Stevens. (thanks to Kris Zellner)
NWA Smoky Mountain from last night in Kingsport, TN: Axton Ray b Chris Shane, Robbie Cassidy & Tyler Foshie NC Jeff Connelly & Wild Bill, Jordan Kage b Toby Farley, Cross Brothers b Los Chicanos, Austin Tyler Morris b Ali Shabazz, Chase Owens b Trevor Lee to keep the Southeastern title, Jones Boys b The Savages. This show raised more than $5,000 for Sullivan South High School football coach Chris Sturgill, who is battling cancer.
World League Wrestling from last night in Troy, MO: Jon Webb b Jack Gamble, Stacey O'Brien & Monica Passeri b Lucy Mendez & Heather Patera, Rex Fults b Roy Lewis, Kyle Roberts b Superstar Steve Fender, Karim Brigante b Steve Anthony, Leland Race b Jayden Fenix in a no DQ match with Kurt Angle as the guest referee. (thanks to Patrick Brandmeyer)
Crowbar Press has released two new books. One is "The Greatest Wrestling Ever in the History of Nashville Volume 1" by Scott Teal and Don Luce, covering more than 2,000 shows, with matches, attendances and gates, plus "Wrestling in the Garden: The Battle for New York: Shoots, Works and Double-Crosses" by Scott Deal and J. Michael Kenyon.
CZW from last night in Voorhees, NJ: Sami Callihan b Alexander James, Dave Crist b Anthony Deppen, Isiah Kassidy & Marq Quen b Lance Lude & Rob Killjoy, Shane Strickland won over Ace Romero, Ace Austin, Alex Daniels and Tim Donstafter, Genocide Junkies won over Cannonball & Joey Janels in a bed of nails, barbed wire board, thumbtacks, bats and bed of forks death match, Dezmond Xavier & Zachary Wentz kept tag titles over EYFBO and Dub Boyz, Conor Claxton b Devon Moore, Joe Gacy b Chris Dickinson to keep the CZW title. Next show is 4/8 with a return trios tag team title match. (thanks to Bob Magee)
Southside Wrestling on Friday night in Sheffield, England for an all-women's show: Viper b Ruby Summers, Session Moth Martina b Lady Katherine Darcy, Jade b Shanna, Kasey Owens & Leah Owens b Melina & Lana Austin, Nixon Newell b Viper, Candice LeRae b Kay Lee Ray-DQ, Kay Lee Ray b Candice LeRae in a no DQ rematch.
They had an afternoon show yesterday in Sheffield: Bubblegum over Ethan Silver and Robbie X, El Ligero b Damian Dunne to keep the heavyweight title, Kay Lee Ray won over Session Moth Martina and Jade, Rey Fenix b Ethan Page, Candice LeRae NC Nixon Newell, Chris Tyler & HC Dyer b Travis Banks & Chris Brooker.
And they had an evening show last night: HC Dyer b Ethan Page, Joseph Conners NC Magnus (Nick Aldis), Robbie X & Damian Dunne & Kid Lykos b El Ligero & Gabriel Kidd & Ruby Summers, Session Moth Martina b Alex Gracie, Chris Brookes & Travis Banks b Nixon Newell & Candice LeRae, PJ Black b Chris Tyler, Jade b Kay Lee Ray, Bubblegum b Rey Fenix to keep the Speed King title. (thanks to Jan Buxton)
UCW from last night in Roscommon, MI: Soul Taker won Battle Royal, El Ridiculoso b Jumal Kyng, Blaek Acumen b Lewis Lambda, Chris Moore b Devin Shaw, Lawrence Jester & Fabio Feo b Chuck Wagon & Johnny Axe, Brooklyn Brawler b Soul Talker-COR. (thanks to Leonard Brand)
wXw from Thursday at their academy in Essen, Germany before 100 fans: Paul London b Absolute Andy, Walter b ACH, Marius Al-Ani b Jeff Cobb, Timothy Thatcher b Francis Kaspin, David Starr b Matt Riddle (they tore the house down). (thanks to Markus Gronemann)
Today in Professional Wrestling History (3/12): Jim Crockett Promotions Final Conflict
F4W / WO EMPIRE WRESTLEMANIA GROUP INFO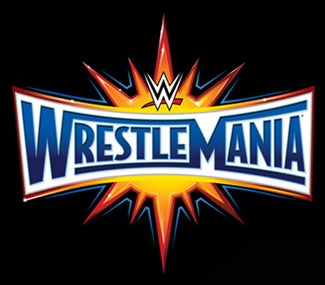 BUS INFO:
The Empire bus to WrestleMania will cost $50.00 and will be round trip from Rosen Inn at 9000 International Drive 32819 (a few blocks away from Wrestlcon). THERE ARE ONLY 5 SEATS LEFT!
The bus will leave at 3:30pm (time subject to change) for WrestleMania and will leave WrestleMania no later then one hour after the show. If you would like a seat email Ed at f4wfan@hotmail.com or message him on the BOARD~! for Paypal payment instructions.
DINNER INFO:
WHAT: Dinner at Texas de Brazil
WHEN: Friday March 31st
WHERE: 5259 International Dr Ste F1, Orlando, FL 32819 at 5 p.m. (they may open at 4:30 for us)
WHO: All your best empire buddies, including BIG DAVE MELTZER
DETAILS: The cost of the dinner will be $68.00 which includes the dinner, salad bar, soft drinks and tea, and dessert, tax and tip. This is a pre pay dinner and you can send payment to paypal at Srjaialaiot@yahoo.com (please send as a gift to a friend). Payments must be made by March 24th (if you wait until after that, Ed will charge an extra $5.00 for being a pain).
Pro Wrestling Tees is now carrying our latest line of F4W shirts. Support the Empire~! Grab yours today!
---
CONTACT INFORMATION
​