WWE NXT results: Tommaso Ciampa explains his actions
By Arya Witner | @TheReallyRealAW | May 31, 2017 7:12 pm
The Big News: No Way Jose returned and helped Kassius Ohno & Roderick Strong win the main event over SAnitY.
The Medium News: Tommaso Ciampa blamed the fans for replacing him after his pre-TakeOver injury when explaining why he betrayed Johnny Gargano.
The Little Beaver-sized News: Pete Dunne had an excellent match with Danny Burch.
**********
Remember the new NXT theme song they debuted two months ago? They already changed it.
**********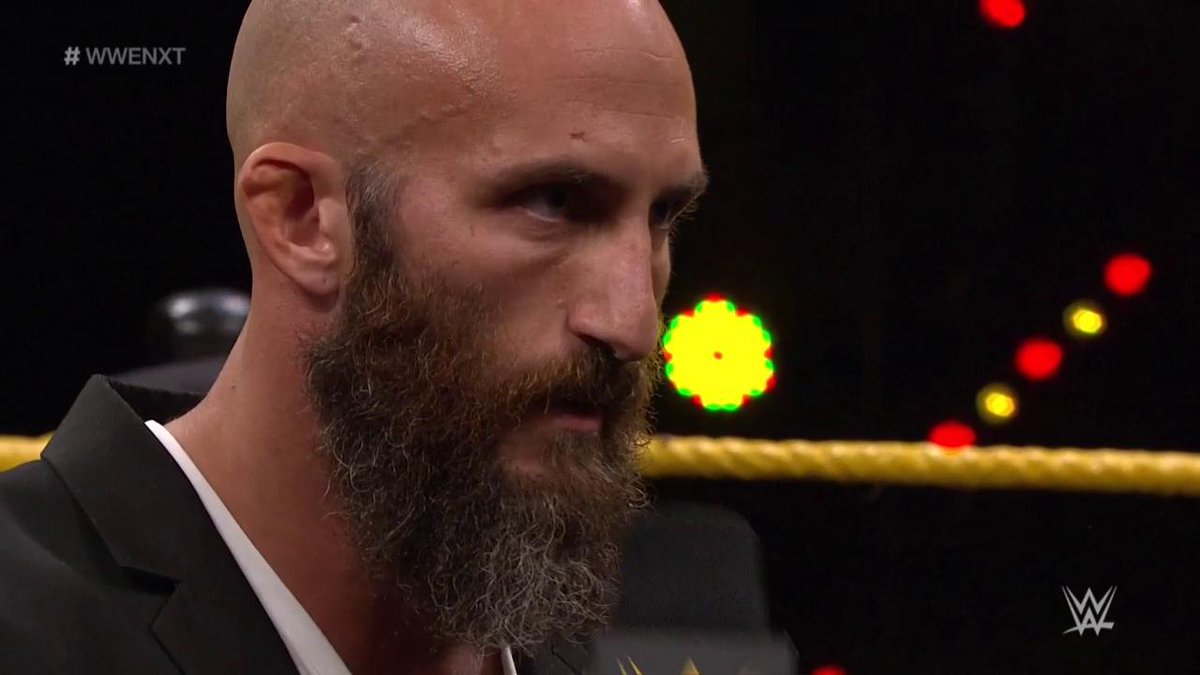 Tommaso Ciampa hobbled down to ringside on crutches to kick the show off. A couple fans chanted "Psycho Killer," but the crowd mostly chanted "Why Tommaso Why?" When he finally got the mic, Ciampa called out Johnny Gargano before mockingly pointing out that Gargano wasn't here tonight.
Ciampa said that he has learned more life lessons in the last two weeks than he did in the first 32 years of his life. He said he was injured two days before TakeOver and all he heard was questions about if he would wrestle. It took the fans one day to forget about him and replace him in DIY with all these dream tag team partners. Ciampa let it pass by and decided to fight with his best friend.
He said that during the ladder match he felt something pop and realized there was a problem with his knee. He laid there and decided to keep fighting for these people and for his best friend.
At the end of the night, he looked at his best friend and his brother and he realized that Gargano was just like all these people. Just like all the fans were ready to replace him, so was Gargano. Ciampa refused to let that happen, he refused to become an afterthought.
That's when he made that decision. It's not his fault. It's the fans' fault. It's Johnny Gargano's fault. They had something special and the fans ruined that. If Ciampa was going to go away for a long, long time, so was Gargano. TakeOver: Chicago was supposed to be DIY's moment, but it wasn't. Instead, TakeOver: Chicago was Tommaso Ciampa's moment.
He said that he is a 32-year-old man and this wrestling ring is not replaceable and neither is Ciampa. You know what is replaceable? The fans. They were never necessary. They were replaceable. He promised that when he returns he will be the most dangerous son of a bitch in NXT history and said he is professional wrestling whether you like it or not.
**********
The announcers said Ciampa needed "major knee surgery" and Johnny Gargano has...something. We still do not have a medical report for him.
**********
Bobby Roode filmed a promo earlier today and said no one is invited to his Glorious Celebration, so he's going to come back next week. Great. One thing was promoted for this show and it's not going to happen.
**********
WWE United Kingdom Champion Pete Dunne defeated Danny Burch
Dunne got a superstar reaction coming out, as that match with Bate made him a star. Dunne worked Burch's fingers, so Burch kicked him right in the hand when he got the chance. Burch looked as good as you can expect for someone with no credibility in NXT.
Pete Dunne is just amazing. He gets near falls with a punch to the face and you believe that they may be the actual finish. We went to commercial and came back with Dunne twisting Burch's head almost completely around. Burch got a near fall with a hard headbutt, but Dunne used a snap back suplex and hit an Ex-Plex, though Burch kicked out.
Burch turned Dunne outside-in with a clothesline and almost picked up the win with a draping DDT. However, the champ hit a German suplex into the corner and won with The Bitter End.
Dunne cut a promo after the match saying that he had to watch a boy hold a championship since January and it was his pleasure to take the title at TakeOver. He stated that the history of the WWE UK division will officially start with the Bruiserweight owning all of it.
**********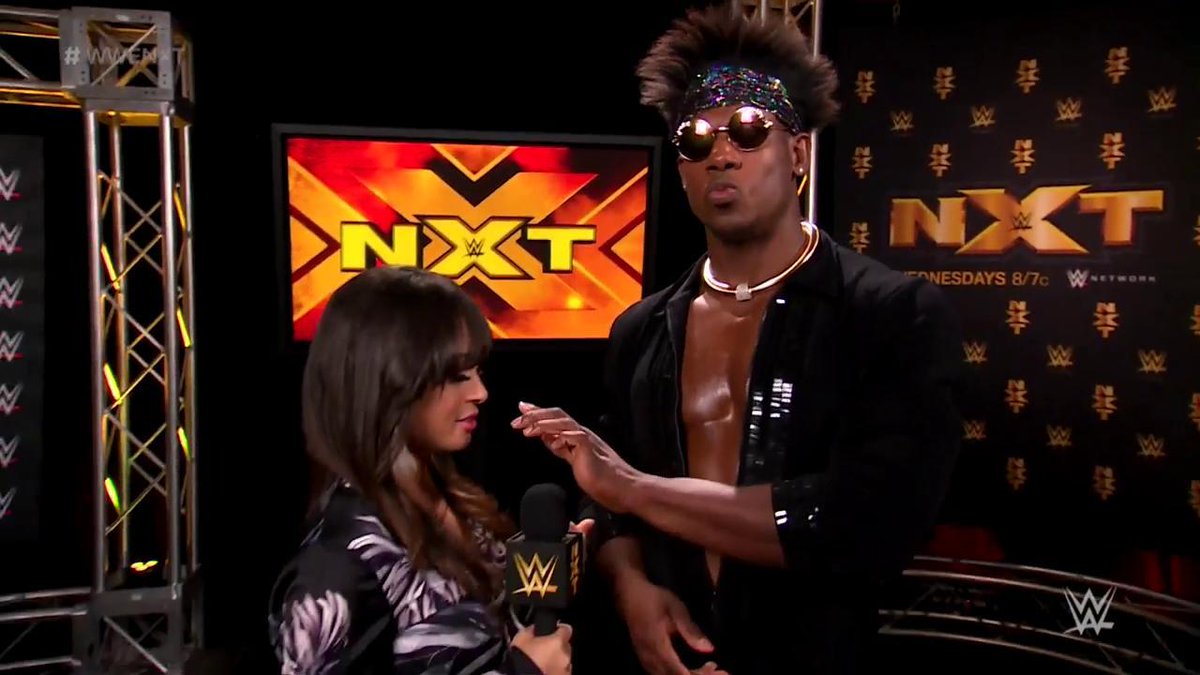 Kayla Braxton interviewed Velveteen Dream. Dream didn't like the ambiance so he cut a promo about how he was refusing to cut a promo.
**********
We had a video package, narrated by Paul Ellering, about the last 365 days of The Authors of Pain and now the Book of Dominance has been opened.
**********
Cezar Bononi defeated Andrade "Cien" Almas
Despite the constant negative press covfefe, Almas was here to wrestle Cezar Bononi. Percy Watson really has a problem with Almas going out clubbing after the matches. Again, NXT is at 8 p.m. and even if Almas drinks until 4 a.m., he has 16 hours to recover. How much is he drinking?
Almas beat the hell out of Bononi, chopping his chest raw and kicking his leg out of his leg. Bononi made, by comparison, a very weak comeback, which made the result even more ridiculous. Almas used a stiff slap to the face, but Bononi used a small package off a suplex for the upset win.
Almas got really mad for a minute, but then just said "whatever" and calmly walked away. I am sure he recognized that he beat an inferior athlete for five minutes and then lost when he slipped on a banana peel.
**********
Billie Kay and Peyton Royce have finally returned to NXT. Kay appears to have finally recovered from her neck injury from the time Ember Moon gave her The Eclipse. Anyway, they were very happy and made fun of Moon for being injured. Moon then just so happened to sign her medical release, which scared The Iconic Duo.
**********
In two weeks, the reigning, defending, undisputed NXT Women's Champion Asuka will, once again, defend her championship against Ruby Riot and Nikki Cross, but this time it will be an elimination match.
**********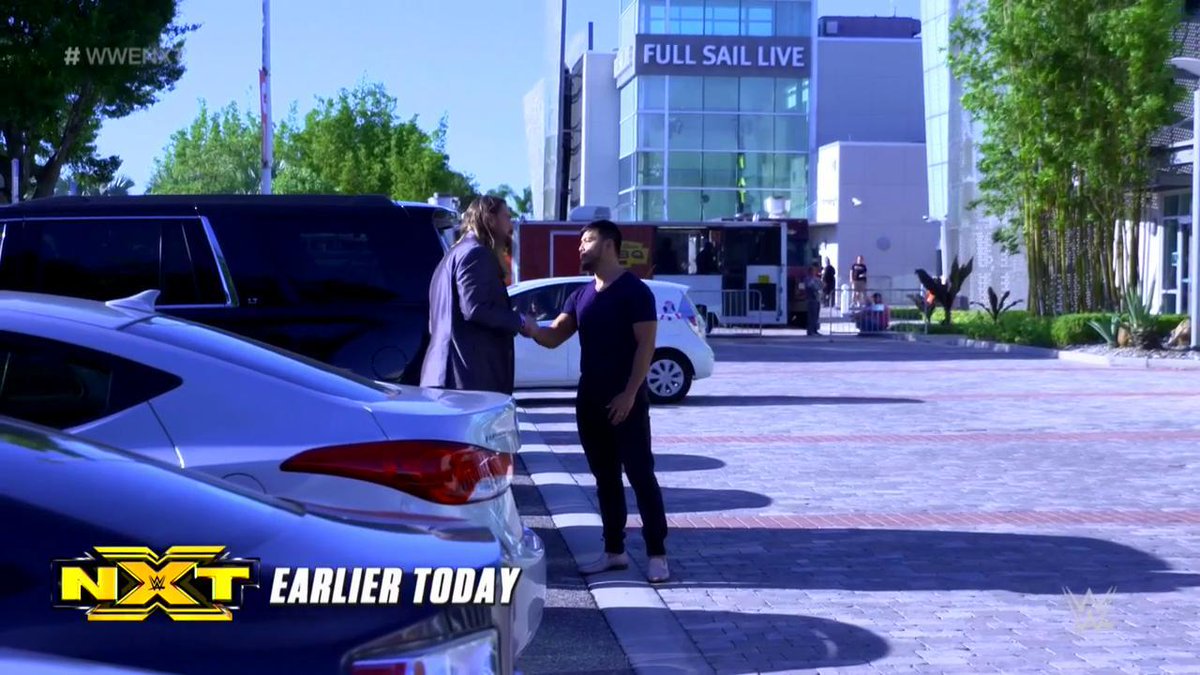 Hideo Itami was mad after TakeOver, so he threw some chairs around in the locker room. Kassius Ohno and Funaki tried to calm him down, but Itami swore at them and threw water around.
Fast forward two weeks and a WWE cameraman filmed the two of them shaking hands outside. I was convinced Ohno was about to get run over by a car in a "whodunnit?" angle, but we just cut away to the main event.
**********
Kassius Ohno & Roderick Strong defeated Eric Young & Alexander Wolfe
It was then time for the main event. The referee called for the bell in a way that it looked like he was sending Killian Dain to the back, but, sadly, Dain was still here.
The babyfaces ran wild until Dain tripped Ohno on the apron. Where was the referee you ask? After watching everything happen leading up to the trip, he decided to go talk to Roderick Strong for a few seconds.
Watson said Ohno is the kind of guy who will not stand by and let injustice happen. He will fight for what's right. There was nothing notable about the heat. It was just a very good tag team match. Wolfe and EY are working well together and Ohno does a good job at being a babyface in peril.
Strong ran wild on the hot tag, including giving Young a back suplex on the ring apron (which is the hardest part of the ring). While Strong was running wild on Wolfe, Young blind tagged himself in.
He got ready to polish off Strong when No Way Jose finally returned and stopped Dain from interfering! Strong then pinned Young with a release suplex into a backbreaker, called End of Heartache. The fans were thrilled to see Jose return and SAnitY was in a state of shock.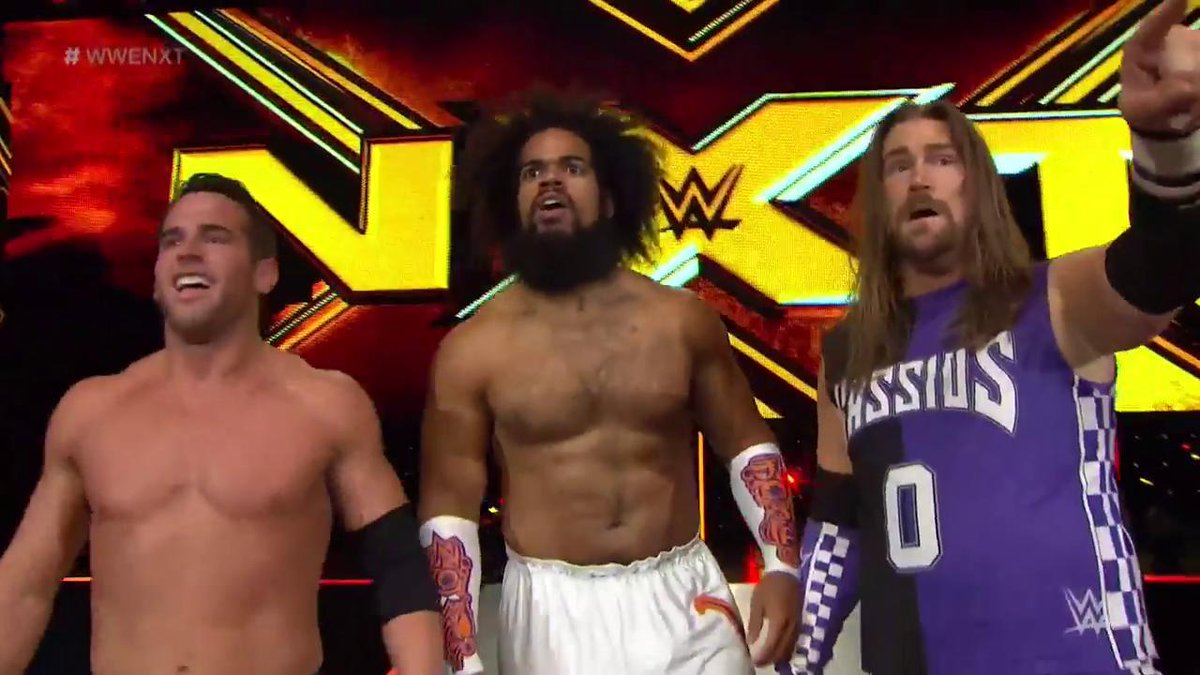 So, that does it for an excellent episode of NXT. There were two very good matches, plus that excellent Ciampa interview. Until next week, remember to say your vitamins and take your prayers.