Daily Update: WrestleMania pre-show, John Cena, Bellator
By Joseph Currier | @josephcurrier | Mar 28, 2017 4:43 pm
THE ROUND-UP
The Latest from the F4W Staff
NEWS
AUDIO
---
FIGURE FOUR WEEKLY: 3/27/2017: Looking ahead to Wrestlemania 33  
As what has now become nearly a full week of WrestleMania-related events begins, the card for WWE's marquee event of the year is virtually complete. There are 12 matches announced for WrestleMania 33 heading into the final week of build on television, though some issues still remain. Triple H vs. Seth Rollins has to be officially announced, participants in the Andre the Giant Memorial Battle Royal have to be confirmed, and we'll see if there are plans for the SmackDown tag titles and a few other notable wrestlers left without anything scheduled...
Subscribers click here to continue.
---
WRESTLING OBSERVER NEWSLETTER: March 27, 2017: WWE potentially buying ROH, Jan Ross passes away, more 
This week's lead story in the new issue of the Wrestling Observer Newsletter is regarding ROH, WWE and the current situation with ROH. It looks at the ramifications of a possible purchase, and how a sale changes the dynamics of the industry far past just ROH.
There is an update on the WrestleMania situation, with notes on new matches and plans, as well as ticket sales and matches throughout the weekend.
There are notes on the unique story involving Impact Wrestling making a deal with AAA as well as a current deal with The Crash, which has all kinds of strange political implications. Plus, look at Impact planning a potential PPV show to be held in Mexico, the unique contractual hurdles involved, and recent changes in AAA writing.
An update on the Paige situation can be read about.
There are also a number of WWE Hall of Fame updates, how the Hall of Fame has changed, an update on Mauro Ranallo, an update on Shinsuke Nakamura, more on the WrestleMania 32 attendance, Kurt Angle talks his return, lots more people coming to WWE, Fan Axxess plans and matches scheduled, WWE responds to a concussion lawsuit, plus the most watched shows of the week on WWE Network.
Check out the notes on all the WWE and NXT arena events over the past week, with in-ring highlights, results, crowd reactions and business notes.
Inside has full coverage of the New Japan Cup finals, as well as the other tournament matches, plans for the next month in Japan including the next three New Japan World live events.
There is a major feature on the retiring Manami Toyota, arguably the greatest female wrestler of all-time, talking about her background, her heyday, the boom of women's wrestling, the Crush Gals and Beauty Pair era, the show where Toyota first got over, and so many of her awards.
Finally, look at CMLL's first major show of the year with business notes, who is Pierroth, and match-by-match coverage with tar ratings.
---
ORDERING INFO: Order the print Wrestling Observer right now and get it delivered via mail, by sending your name, address, Visa or Master Card number and an expiration date to Dave Meltzer, or by using PayPal directing funds to Dave@WrestlingObserver.com. 
 
Rates in the United States are $13 for 4 issues, $32 for 12, $61 for 24, $101 for 40 and $131 for 52. In Canada and Mexico, rates are $14.50 for 4, $35 for 12, $67 for 24, $111 for 40 and $144 or 52. In Europe, you can get the fastest delivery and best rates by sending to moonsault@mediaplusint.com. For the rest of the world, rates are $16.50 for 4, $44 for 12, $85 for 24, $141 for 40 issues and $183 for 52. If you order by mail with a check, cash or money order (P.O. Box 1228, Campbell, CA 95009-1228), you can get $1 off in every price range.)
If you are a new subscriber ordering 24 or more issues, you can choose one free classic issue, or two free classic issues with a 40-issue subscription.
WON BACK ISSUE: March 6, 2000: WWF No Way Out review, Mick Foley retires, more
Unlike most other wrestlers of similar fame, to do a career retrospective on Mick Foley is best saved for an examination probably years down the road. He was the classic overachiever, who defied all the odds, and was possibly the single greatest influence inside the ring on styles changing in the business of the past ten years. In a career destined, because he wasn't that great athletically and didn't have what was believed to be the right look and physique, for being mid-card for life, he ended up when his career came to a close, as one of the five biggest stars in North America, and even as a best-selling author... Subscribers click here to continue.
---
TUESDAY NEWS UPDATE
WWE
Pro Wrestling
UFC/MMA
Today in Professional Wrestling History (3/28): Shawn Michaels wrestles his last match
F4W / WO EMPIRE WRESTLEMANIA GROUP INFO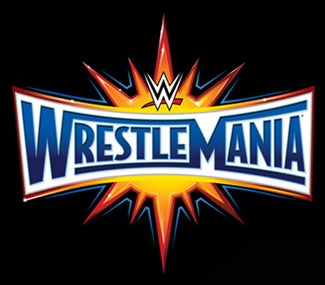 BUS INFO:
DINNER INFO:
Pro Wrestling Tees is now carrying our latest line of F4W shirts. Support the Empire~! Grab yours today!
---
CONTACT INFORMATION
​